Trip Update
First stop on the way to Maine was to help Rappy shore up the sweat lodge at his camp on Muddy Pond. The teepee has been there forty some years -- this round of maintenance will be the last before it gets a complete rebuild in another ten or twenty years by the next generation of users.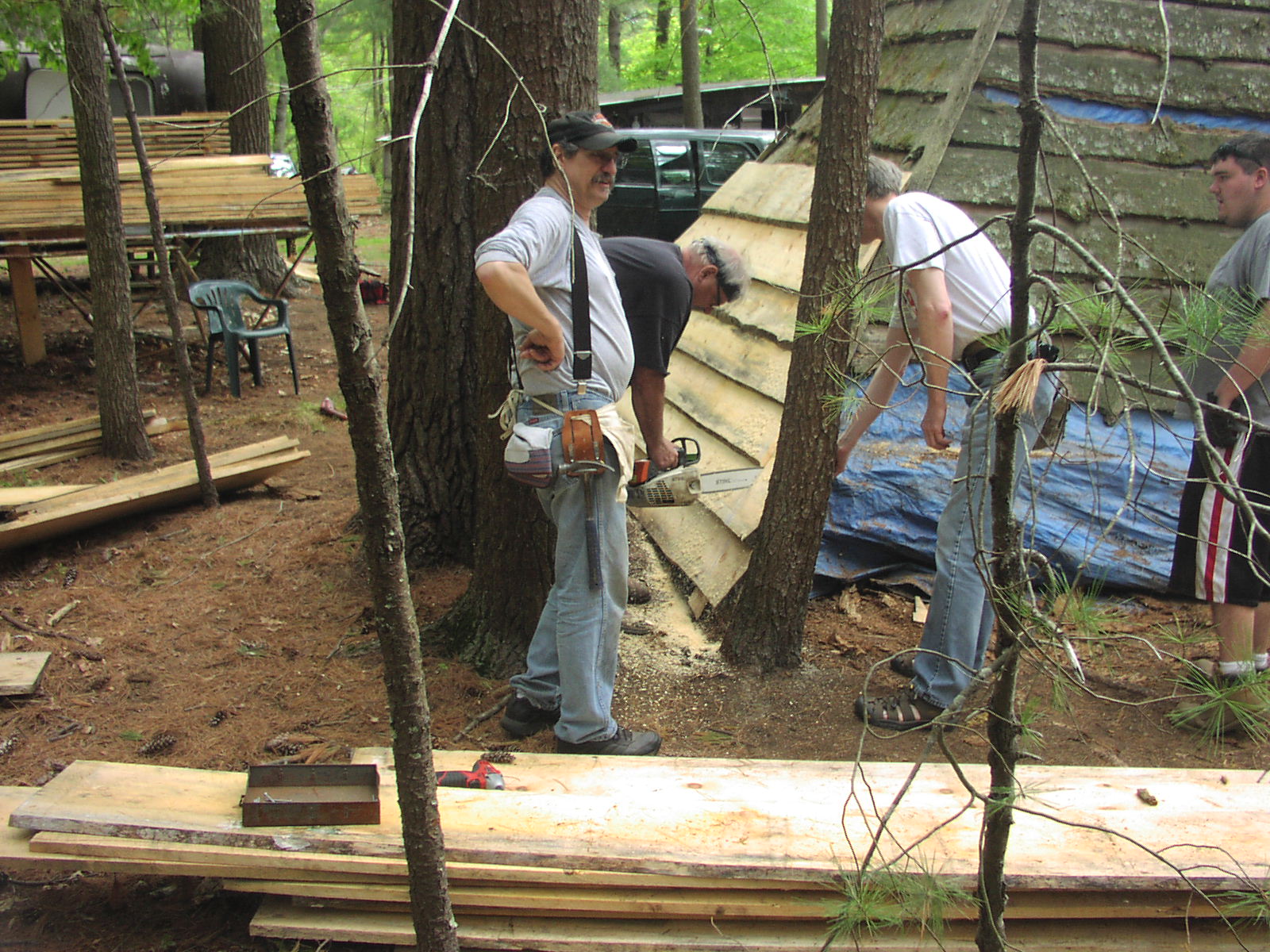 Deba, Rappy, Larry, and Ken trimming the first round of boards with a chain saw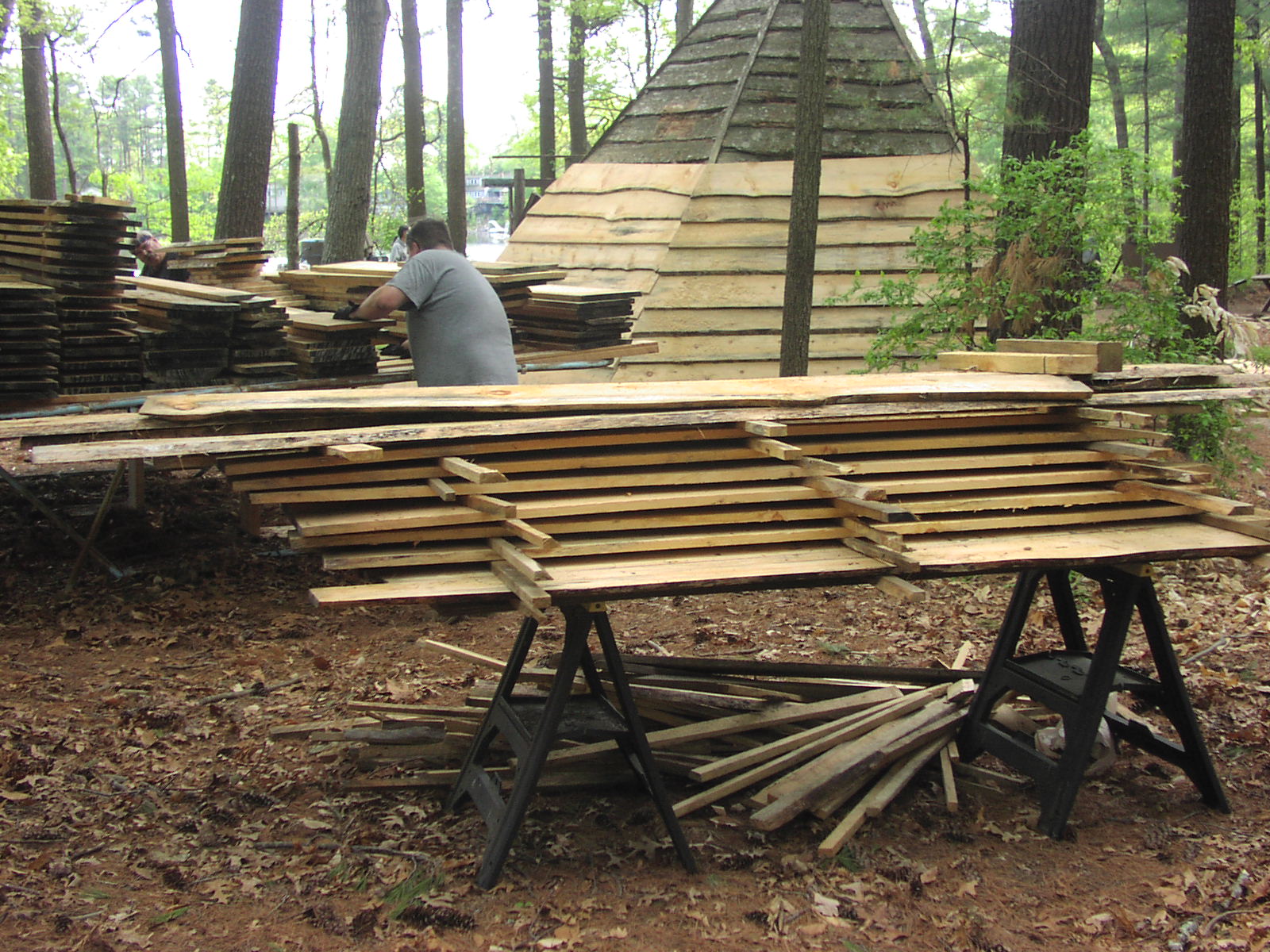 Ken looking for the perfect pine board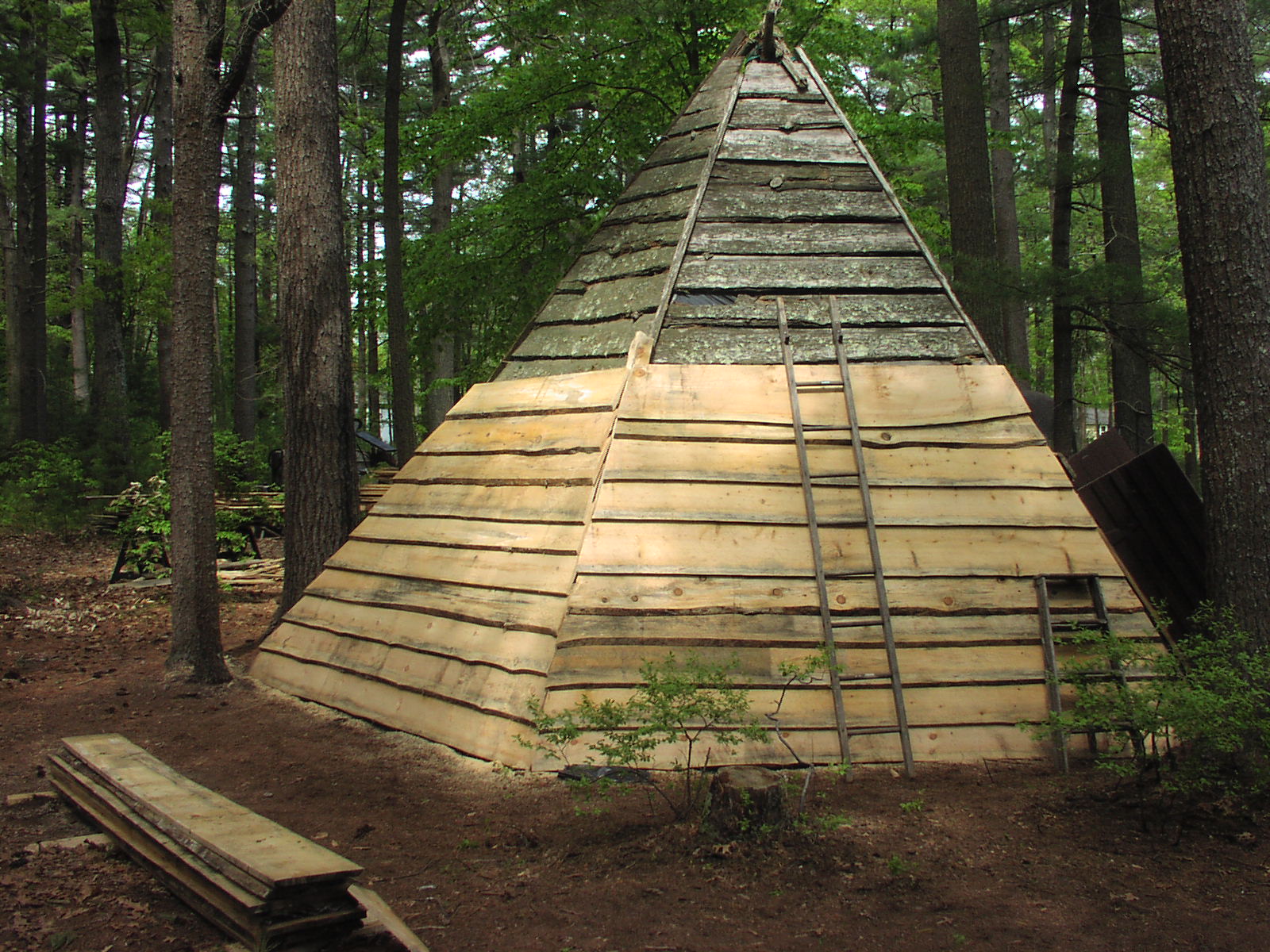 Four faces have a new covering on the lower half of the structure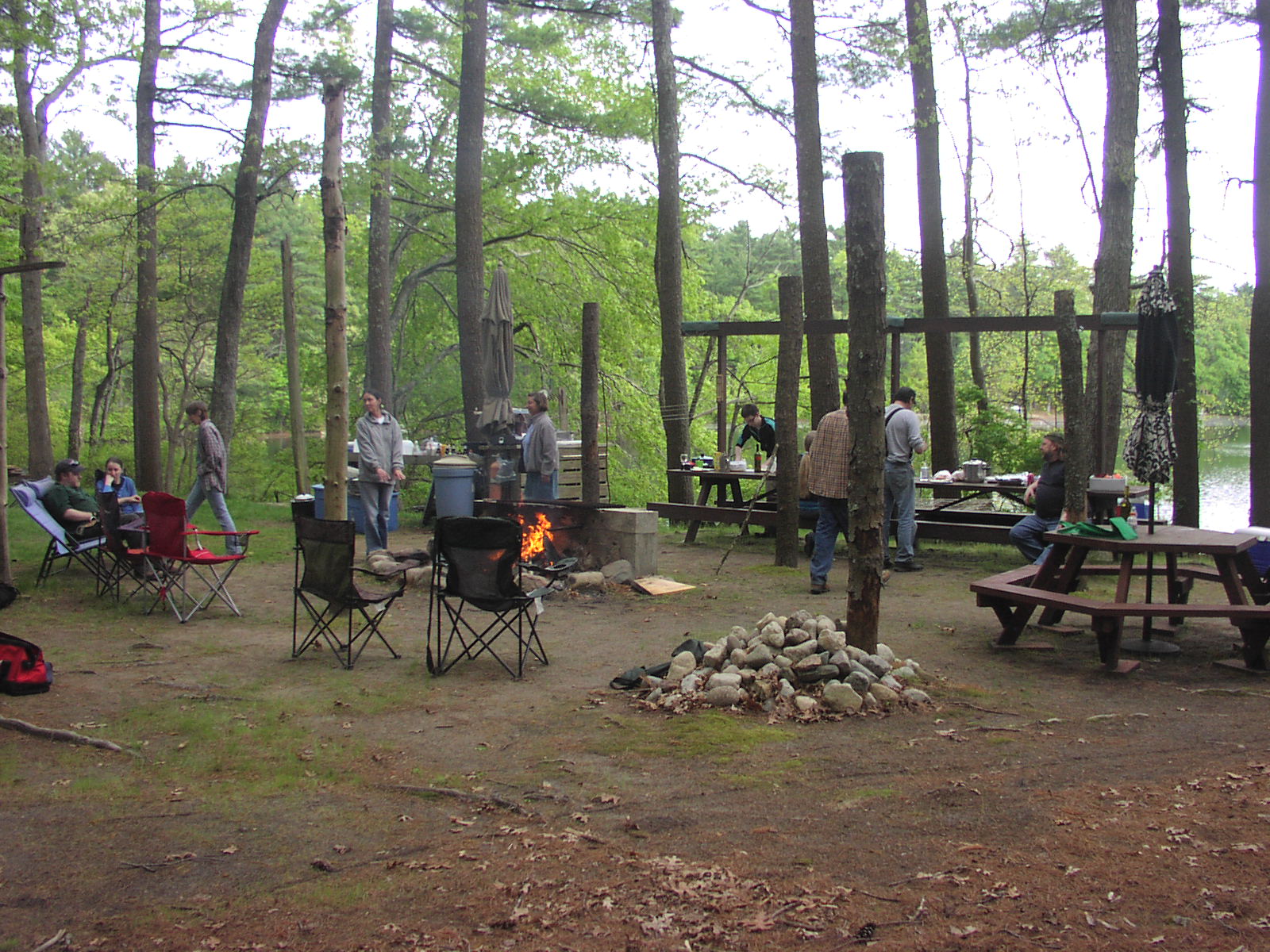 Lunch break around the fire pit
Off to Downeast Maine
After ten sunny and warm days, the weather turned cold and wet as I arrived to tend to some weed management in the wild blueberries and do some more land clearing. The system was forecast to move through by Tuesday evening, but stalled -- the weather appeared that it would not clear before Memorial Day, so I cut my trip short.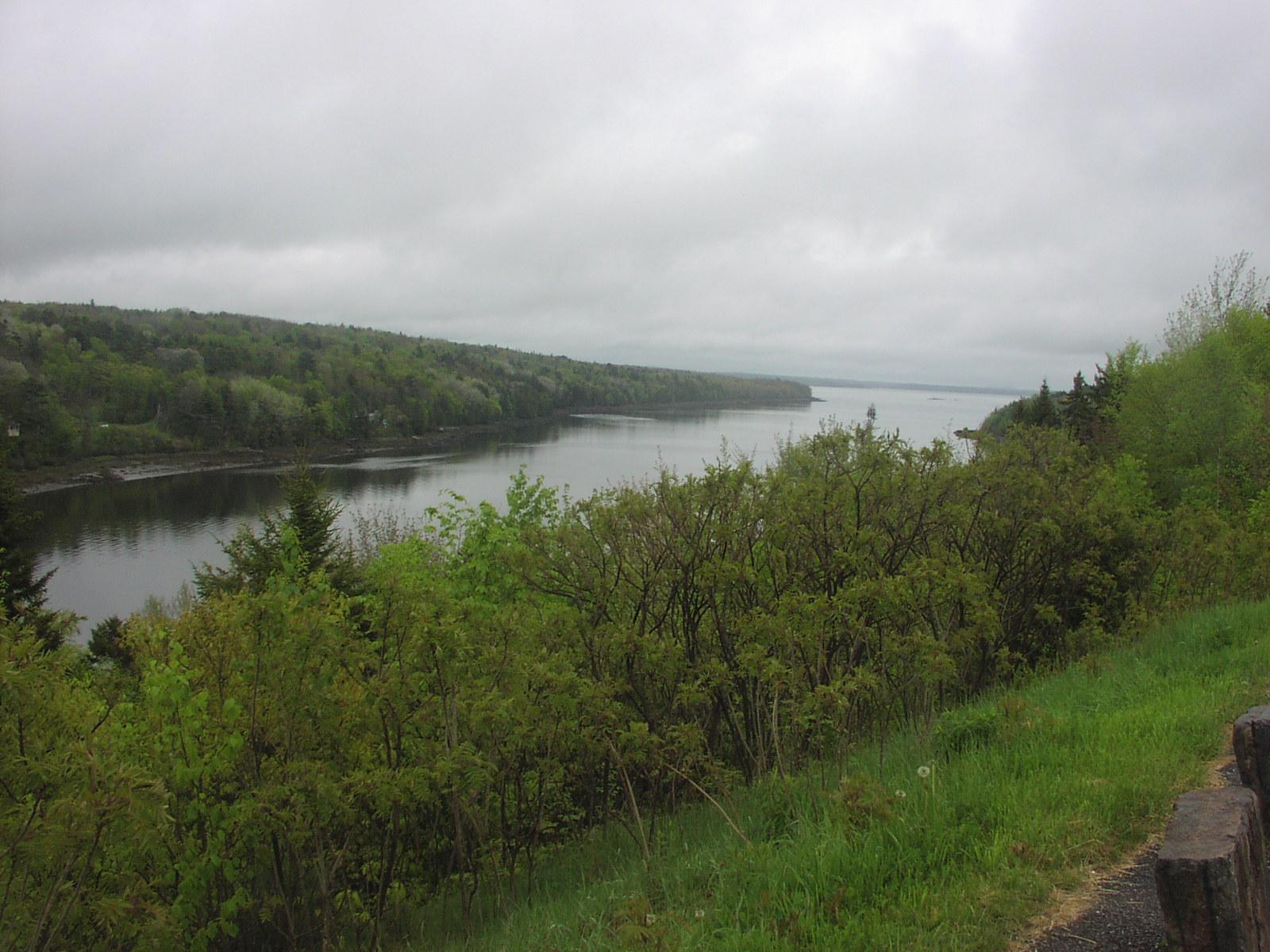 Penobscot Bay at Bucksport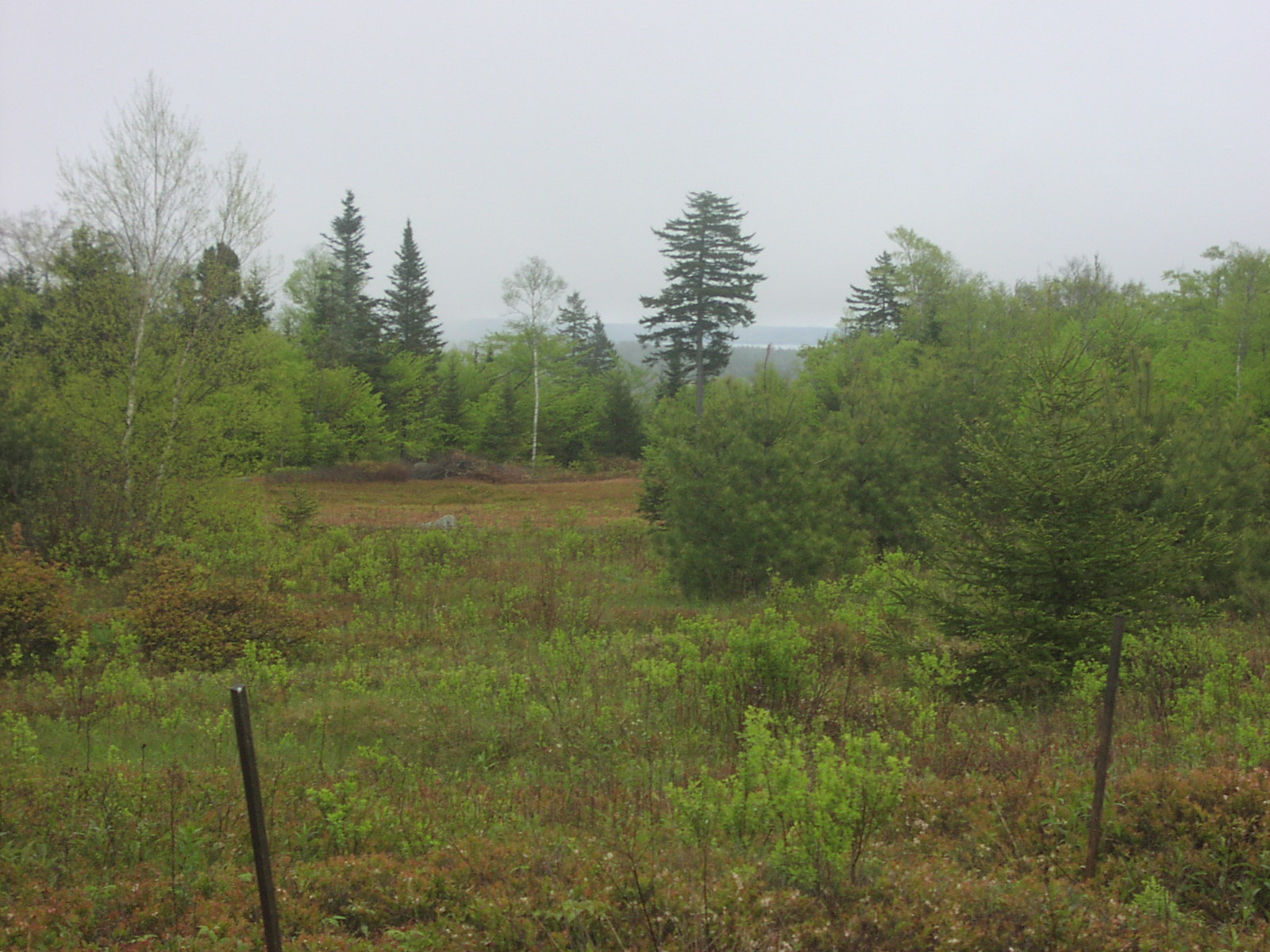 View to the east towards Acadia from the new blueberry field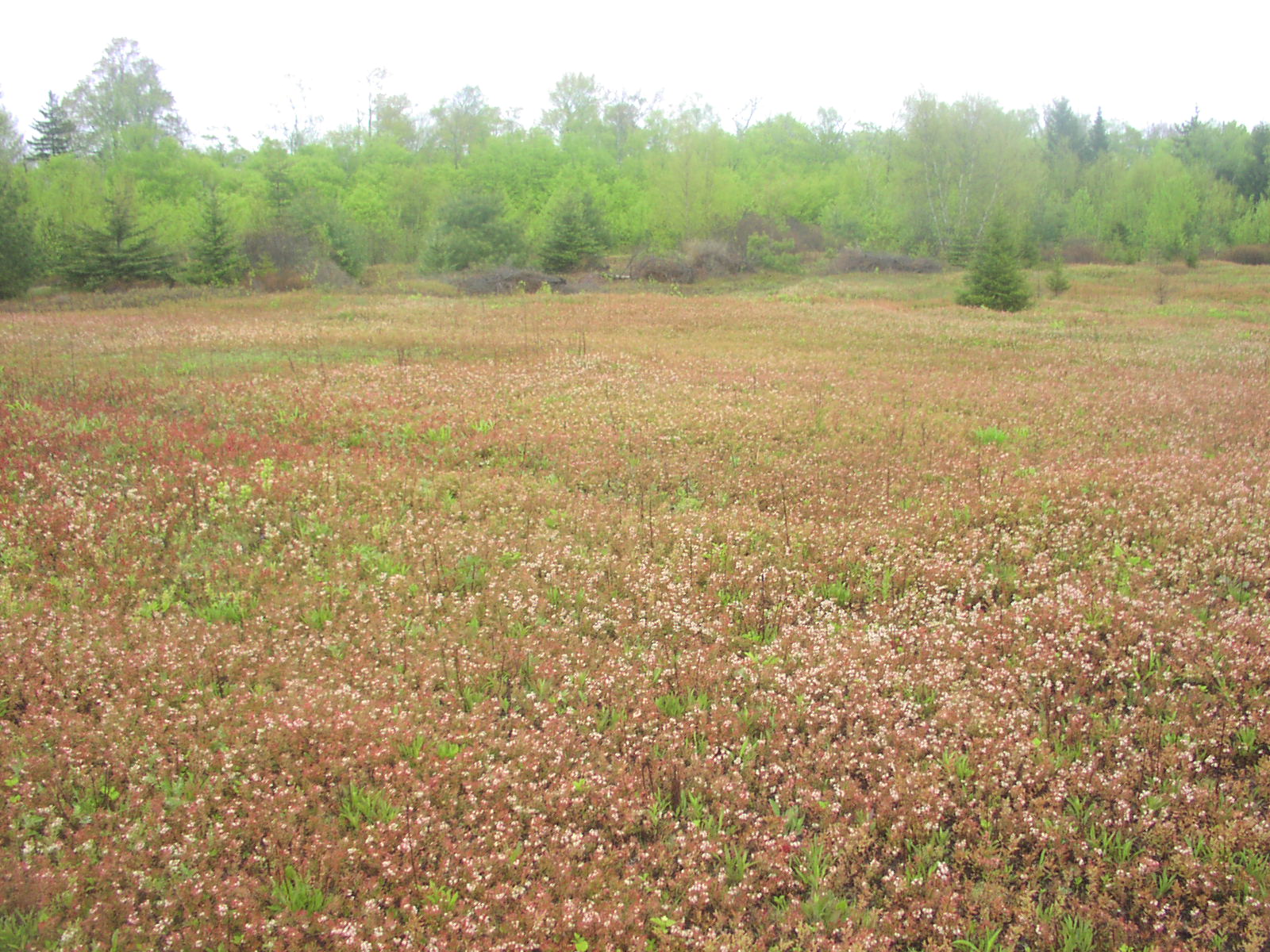 A beautiful flowering -- we need more bees to pollinate them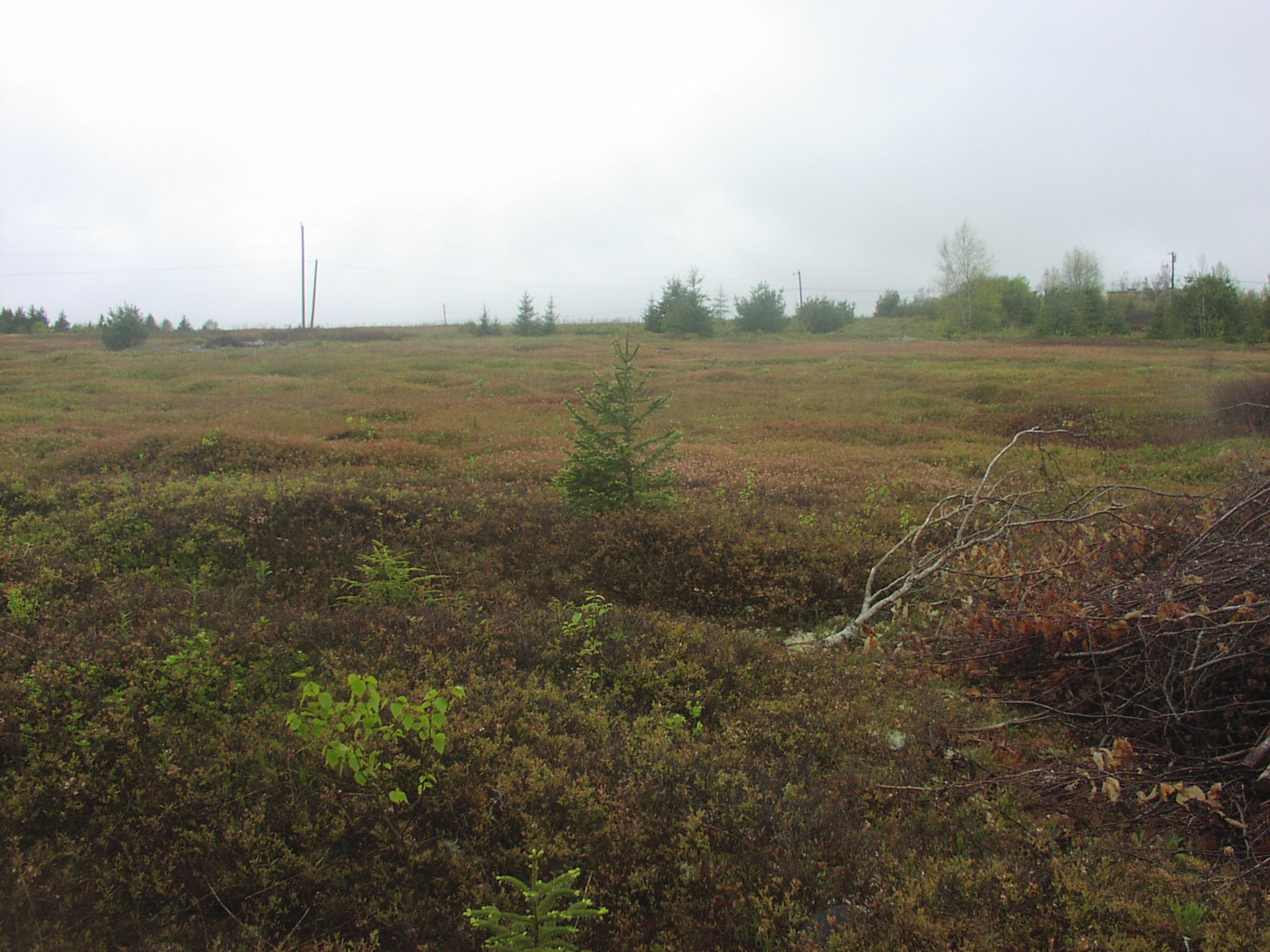 View back to the top of the hill across the new field of blossoming plants

Current Jetstream Forecast and Surface Conditions -- Image by Environment Canada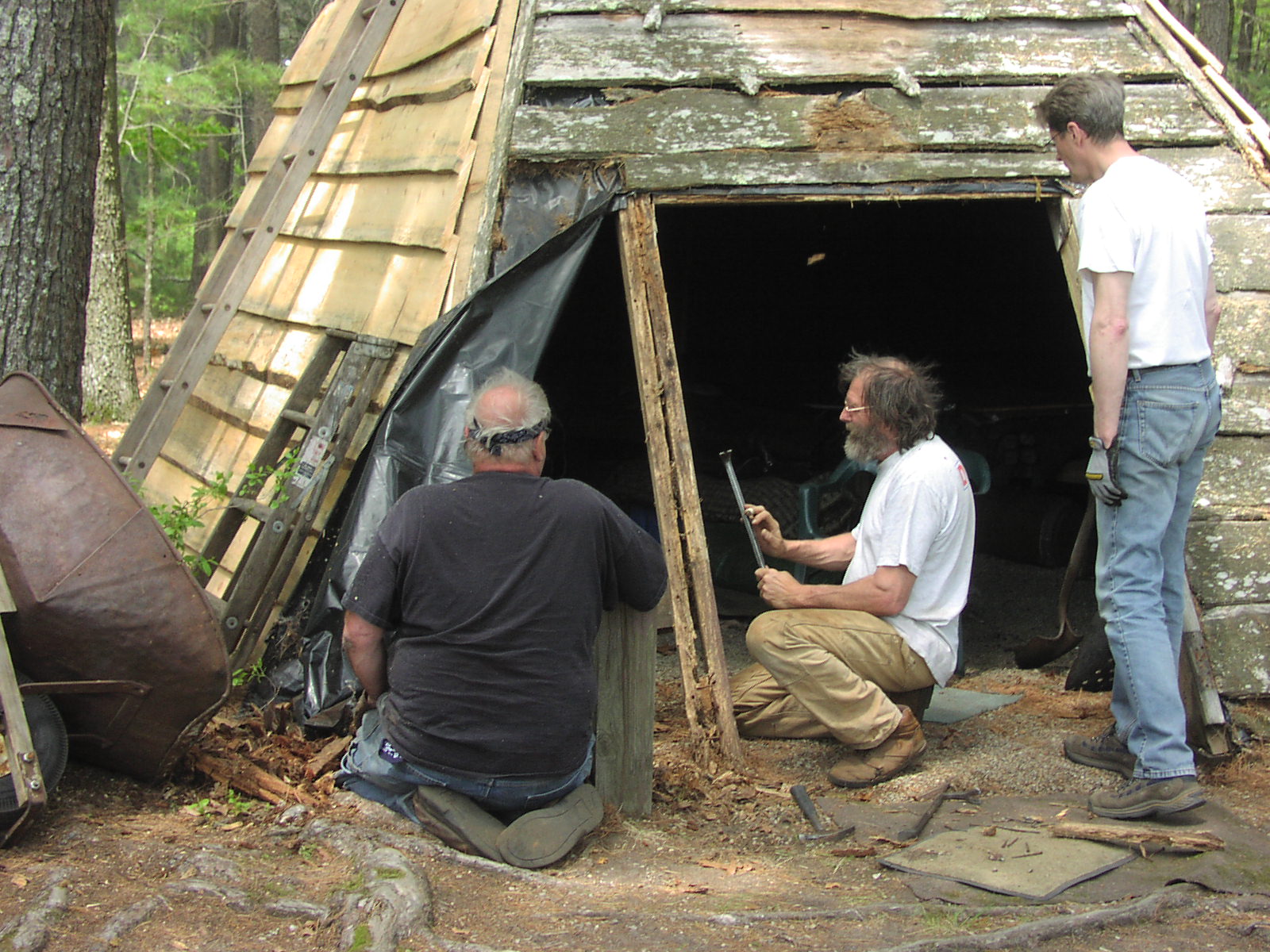 Rappy, I, and Larry preparing to sister the door frame on the front face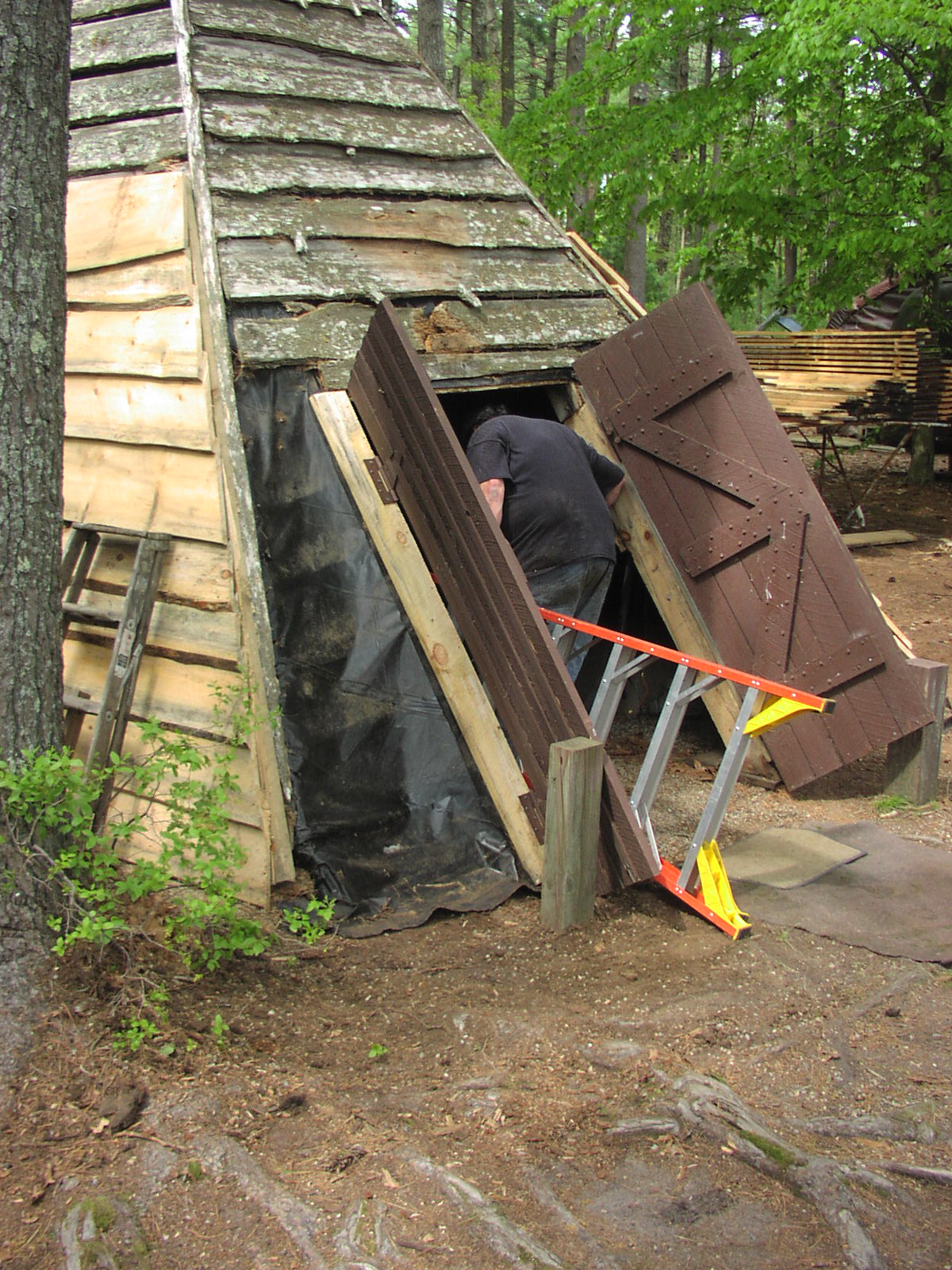 Door frame sistered and trimmed -- clean up time before I hit the road for Maine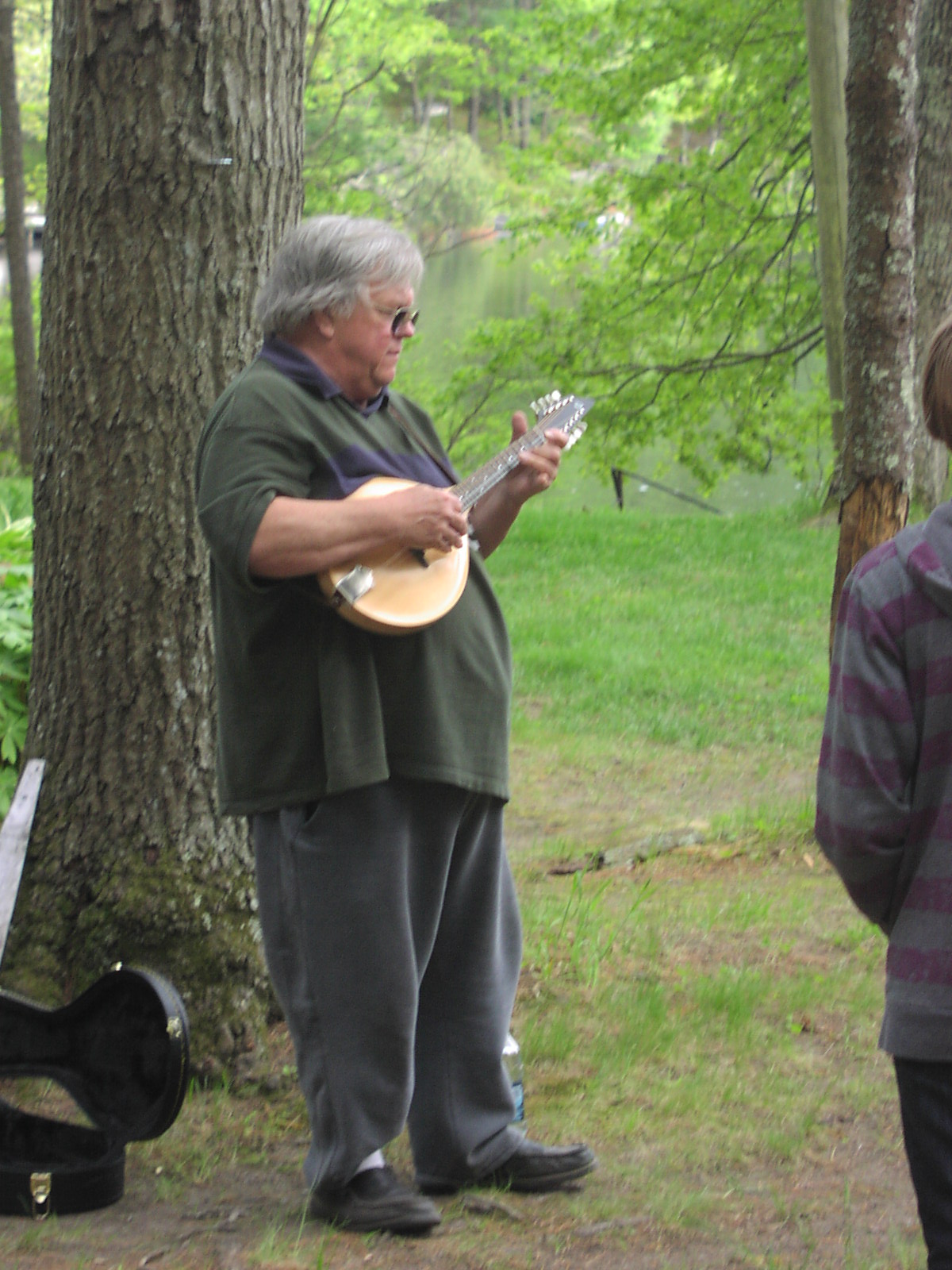 "Fishing Jim" makes a welcome appearance after a long absence -- he'll be back on the 4th.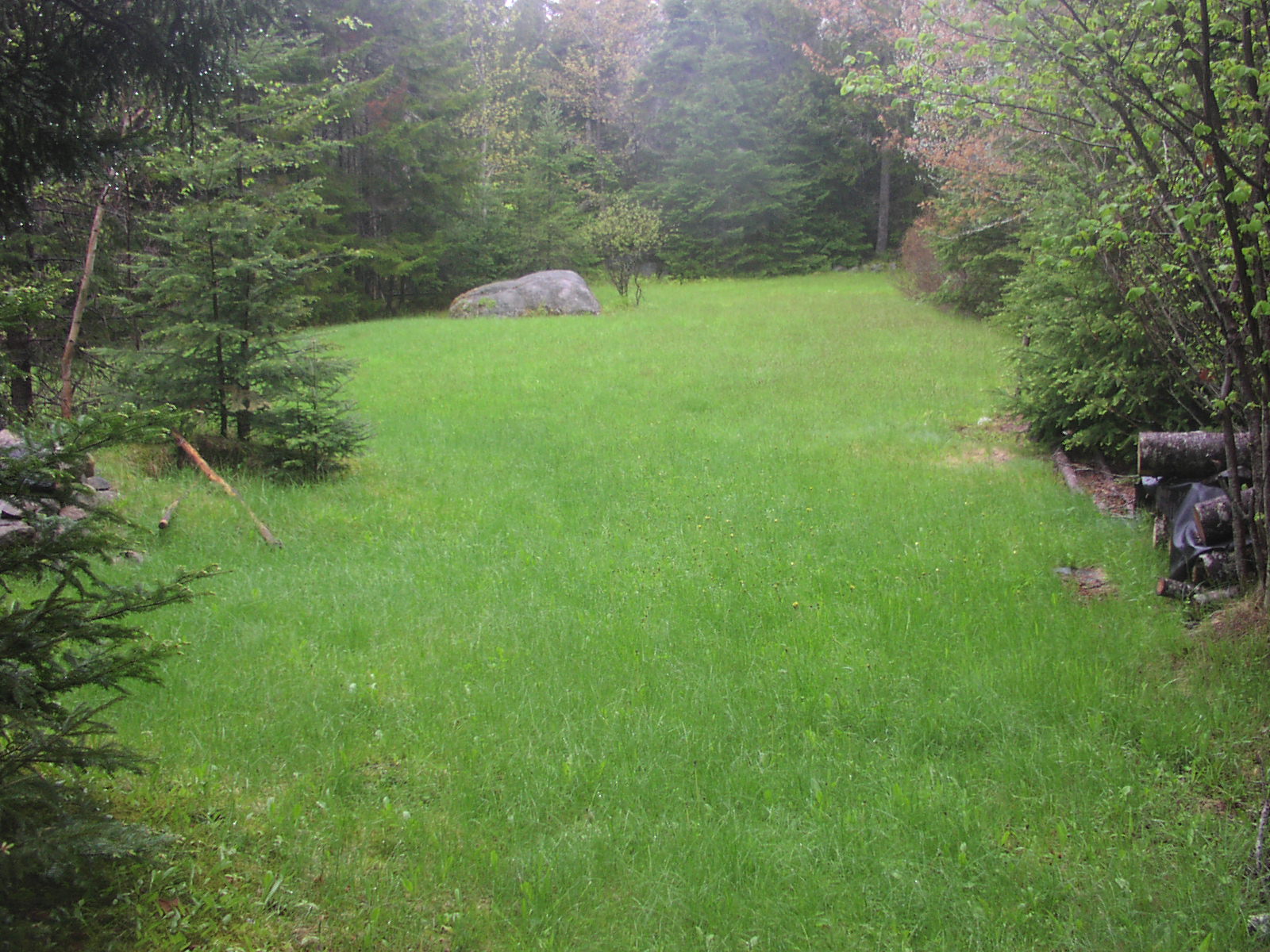 Misty morning at the cabin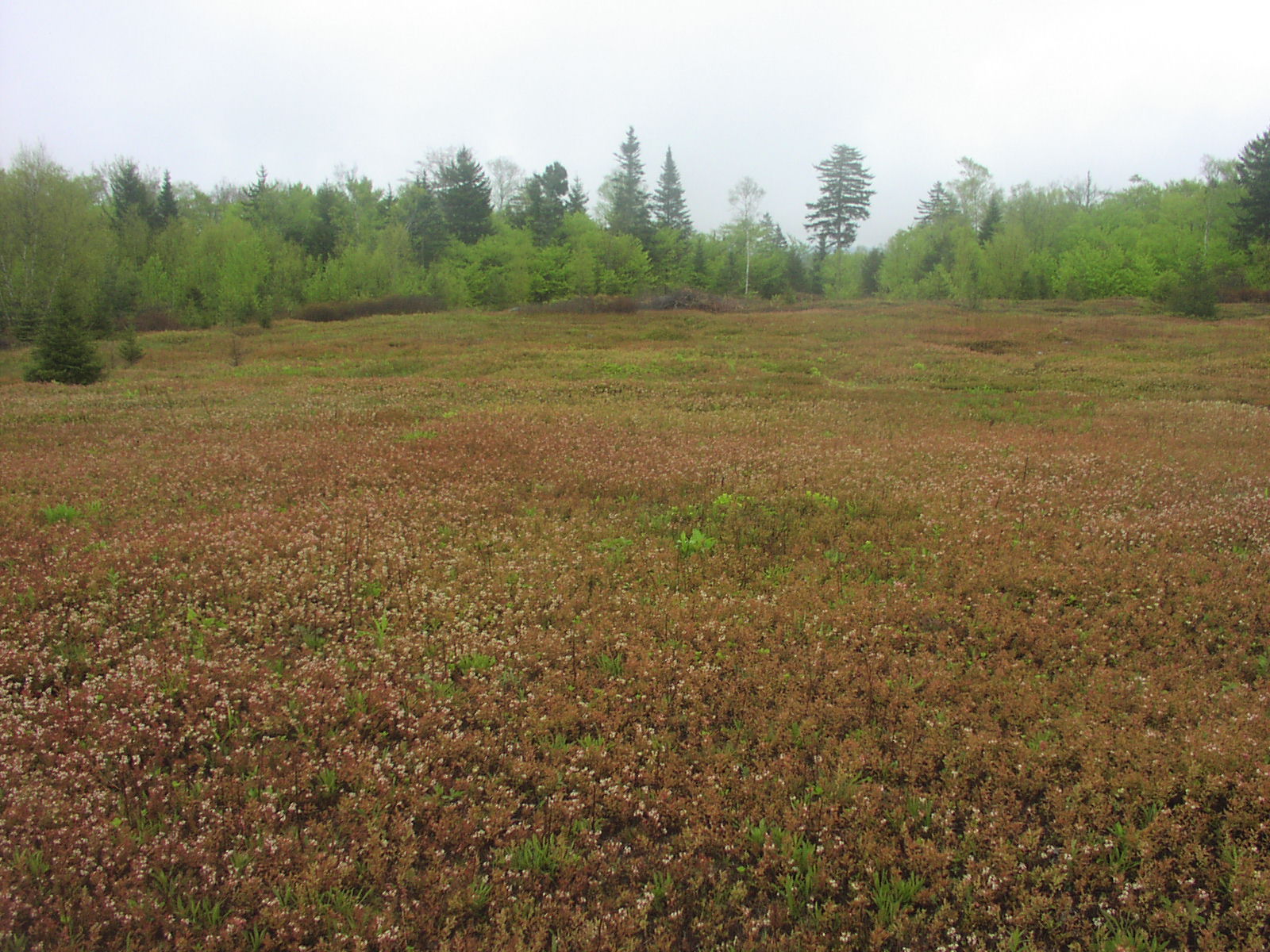 Wild blueberry plants in full bloom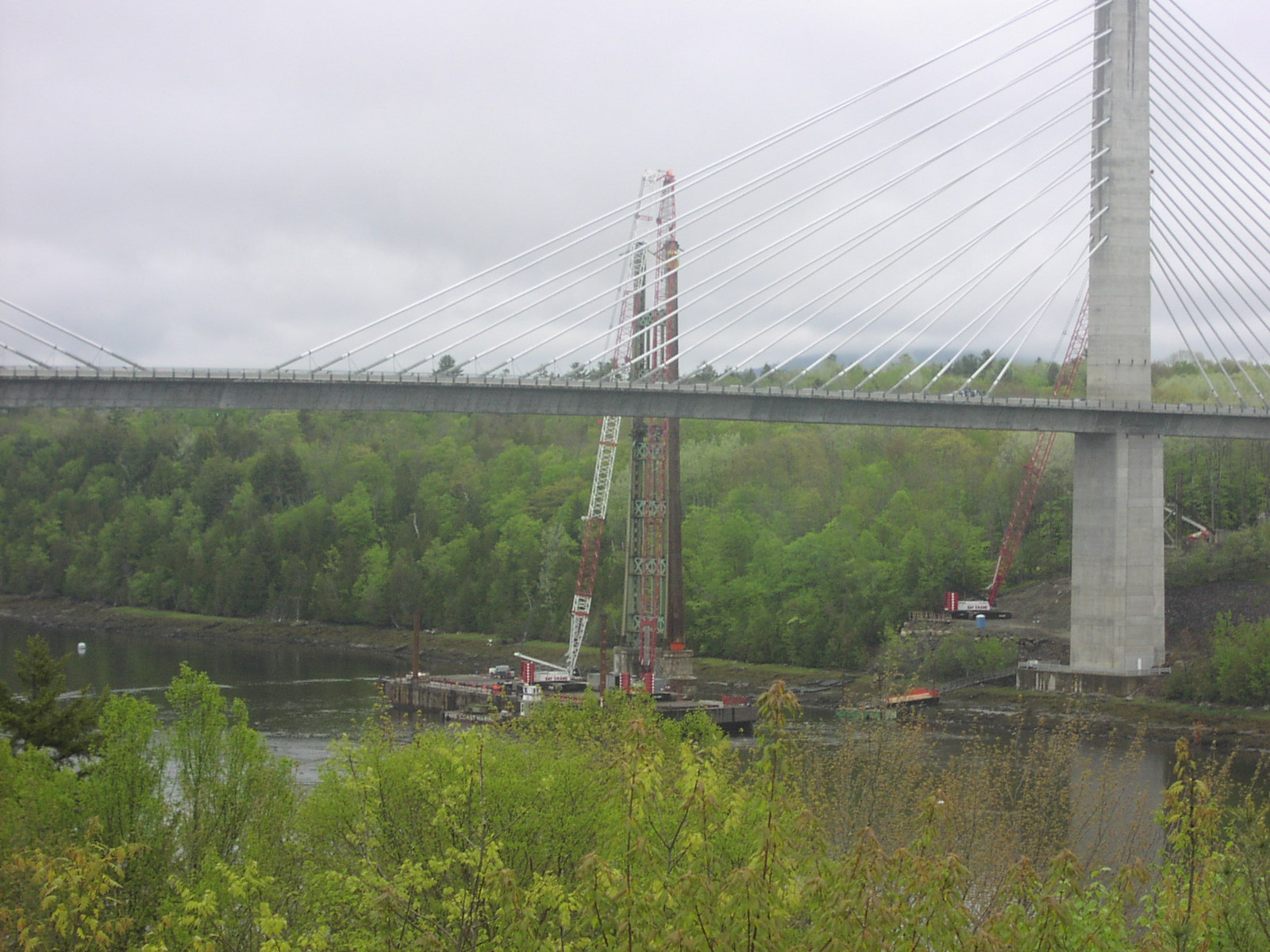 Ironworkers torching off and lowering sections of the towers of the old Route 1 suspension bridge in Bucksport. The new cable stay bridge is the only one of its kind in the Northeast