Picture from the South Pole
The sun reappeared at the South Pole Station this week after being below the horizon for the prior six months. As it nears the horizon, the landscape at the Pole brightens to a 24 hour twilight and they re-activate the webcam at the Atmospheric Research Observatory. When the satellite link is active (about 6 hours per day), you can see a new photo every 15 minutes. I grabbed this photo recently, on the first clear and sunny day of spring highlighting the very long shadows cast in the pristine environment. The camera has since been pointed down very close to the horizon to protect it from looking directly at the sun and burning out. It will be at least another month before the runway has been groomed and it has warmed sufficiently so that the big LC-130 turboprops can begin daily flights ferrying summer crew, food, and fuel to the South Pole Station from McMurdo Station on the coast.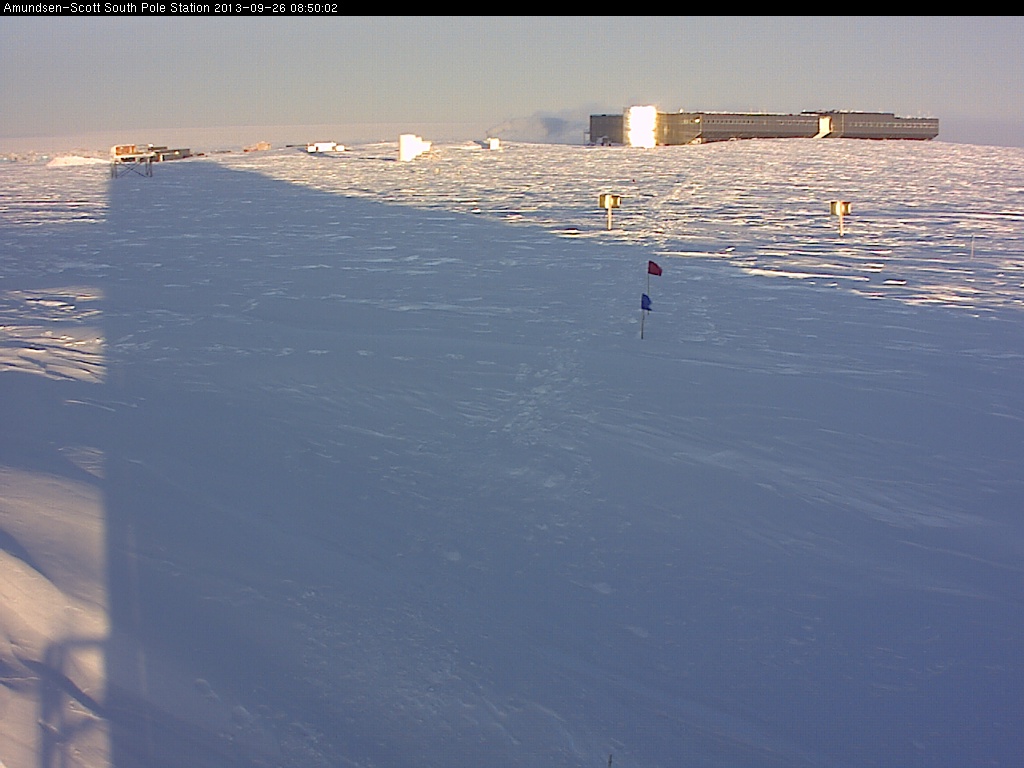 Here in the Hudson Valley we kicked off our winter preparations by setting up the ice yacht BEATRICE this morning. The fine old craft was named for the daughter of Ogden Mills and his wife Ruth Livingston -- wealthy landowners and heirs to one of the great estates that stretch 20 miles along the east shore of the Hudson River between Poughkeepsie and Germantown. We still need to locate a few more her parts -- perhaps the boat will be on public display over the holidays.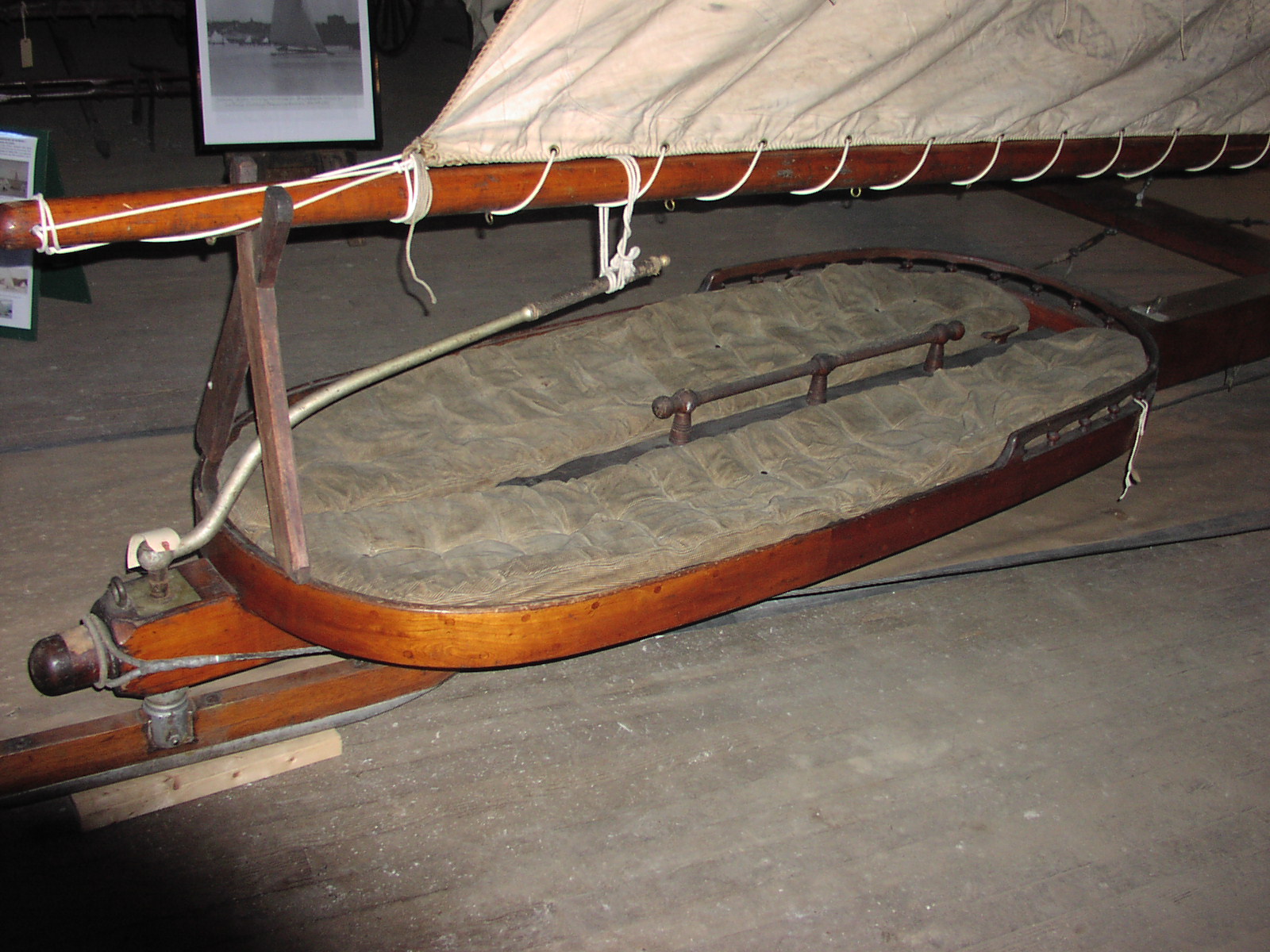 Maine -- August 2013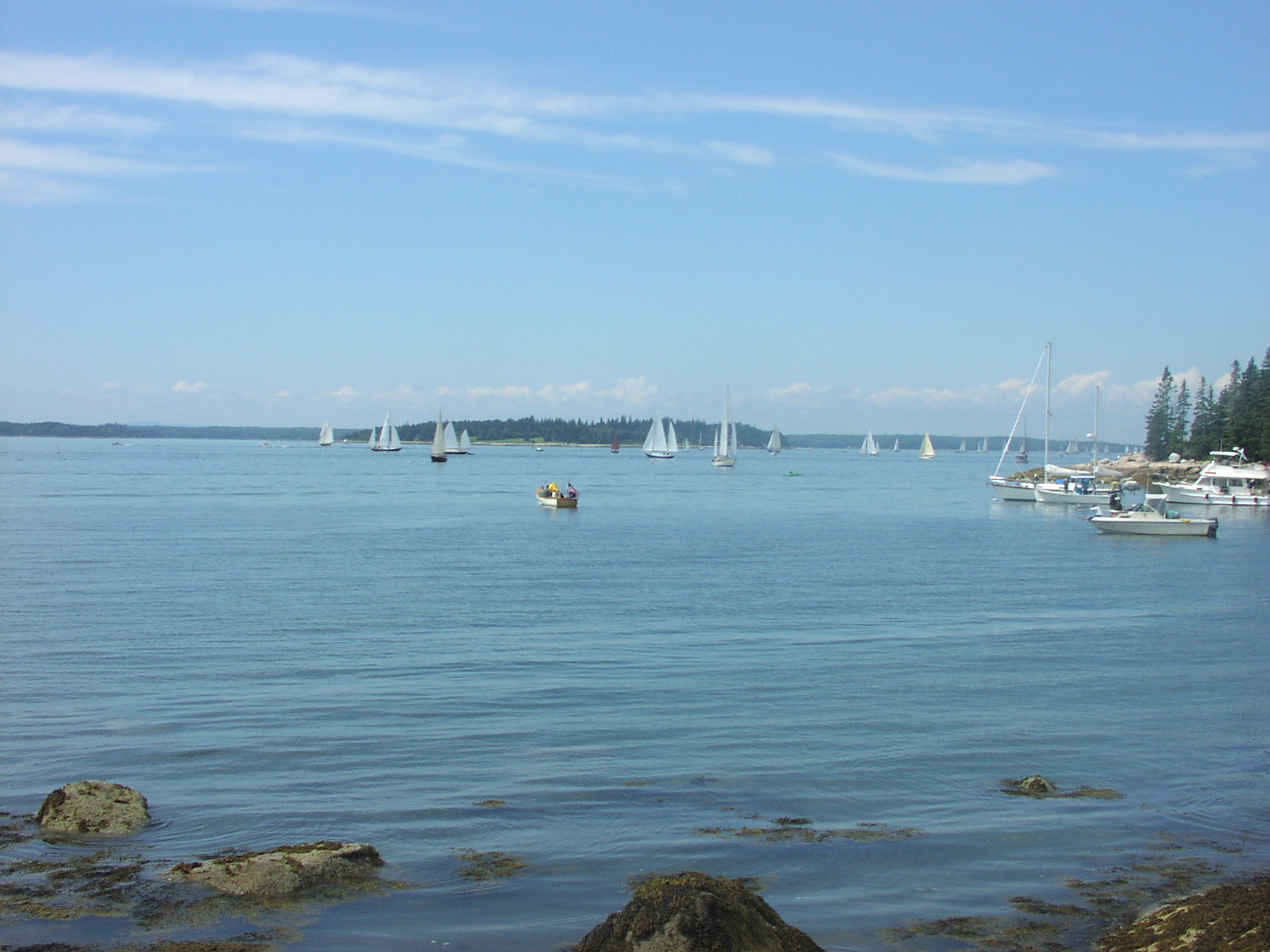 We start our annual vacation in Maine with a day trip to Hog Island to watch the Eggemoggin Reach Regatta. This is an annual event for wooden sailboats that is very popular and well attended on the Maine sailing calendar. The day dawned cloudy and gray as we prepared our boats and kayaks for the trip and shortly thereafter, a cold rain began to fall. An hour later though, as often is the case on the coast of Maine, the rain just as quickly moved on and the day turned sunny and warm for a perfect running of the race. Light wind allowed one of the smaller and less favored boats to hold the lead for the first three marks of the race, but as the wind built from the southwest, a pair of larger boats powered up and were able to overtake the early leader at the line. Hog Island forms a narrow reach in the course which the boats pass on the outbound and inbound legs of the race giving great viewing of the race. See the "Recent Photo Albums" for more pictures.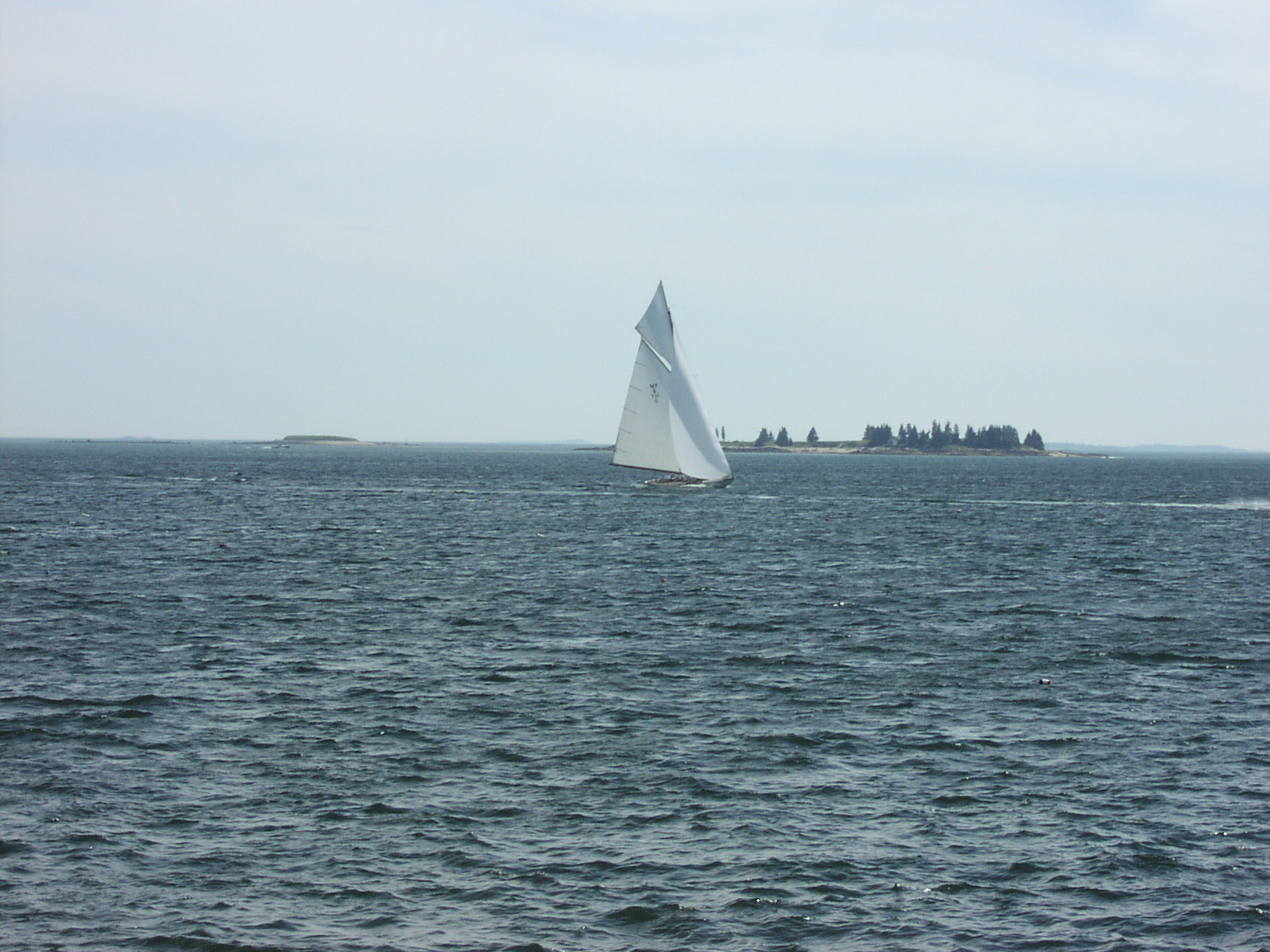 Falcon still in the lead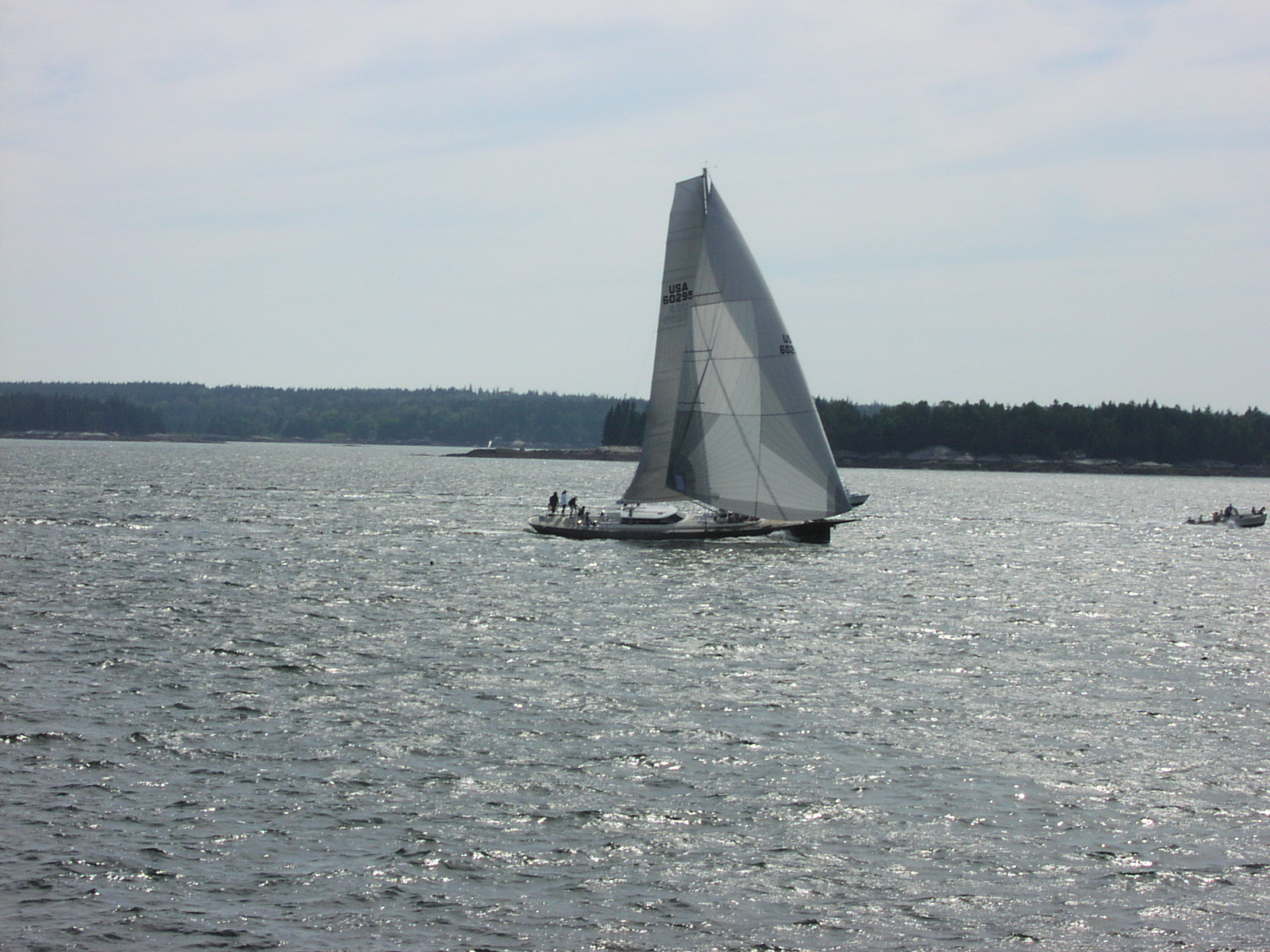 ISOBEL chasing down the leaders after blowing out the spinnaker a mile from the finish

Current Jetstream Forecast and Surface Conditions -- Image by Environment Canada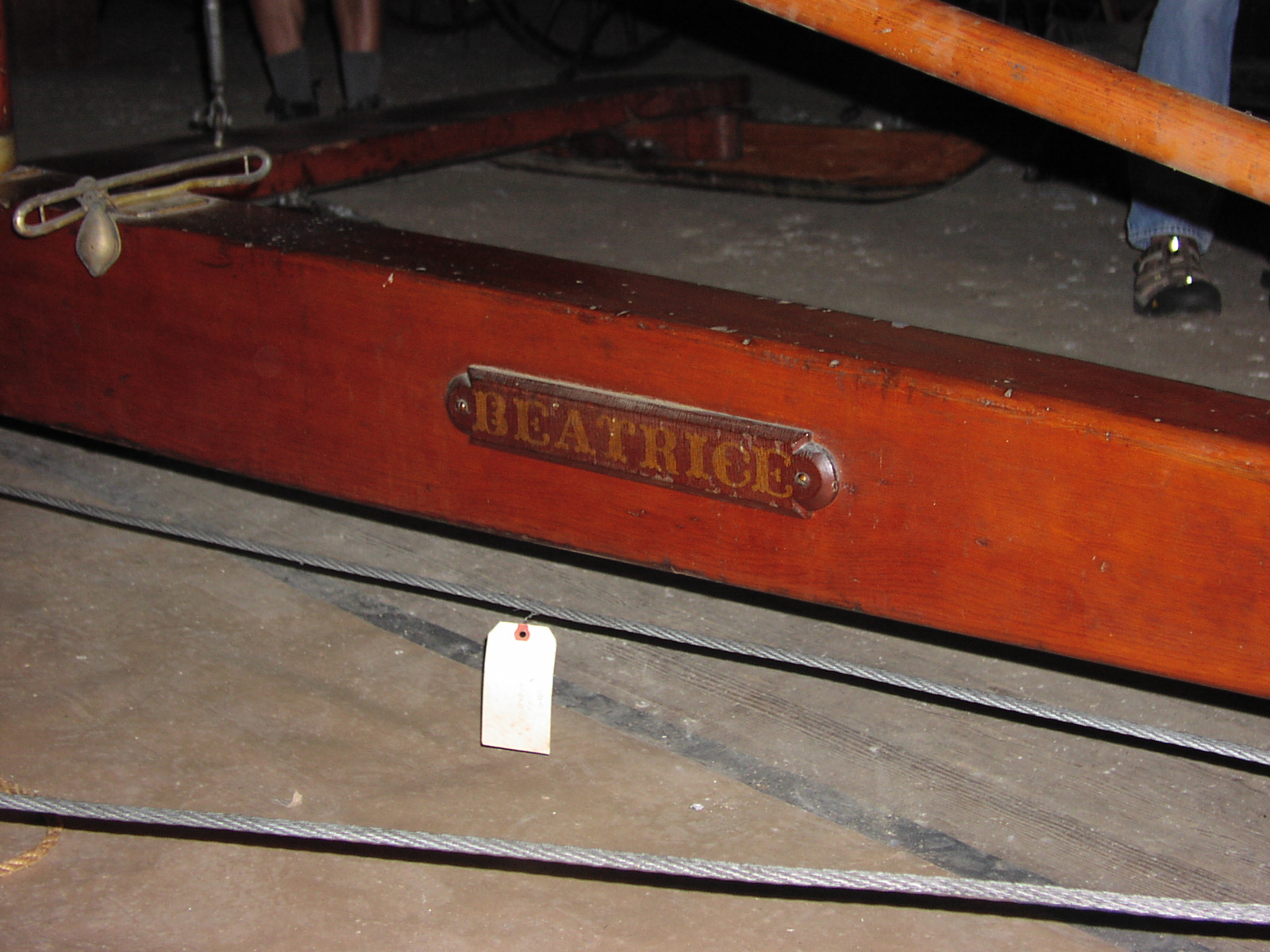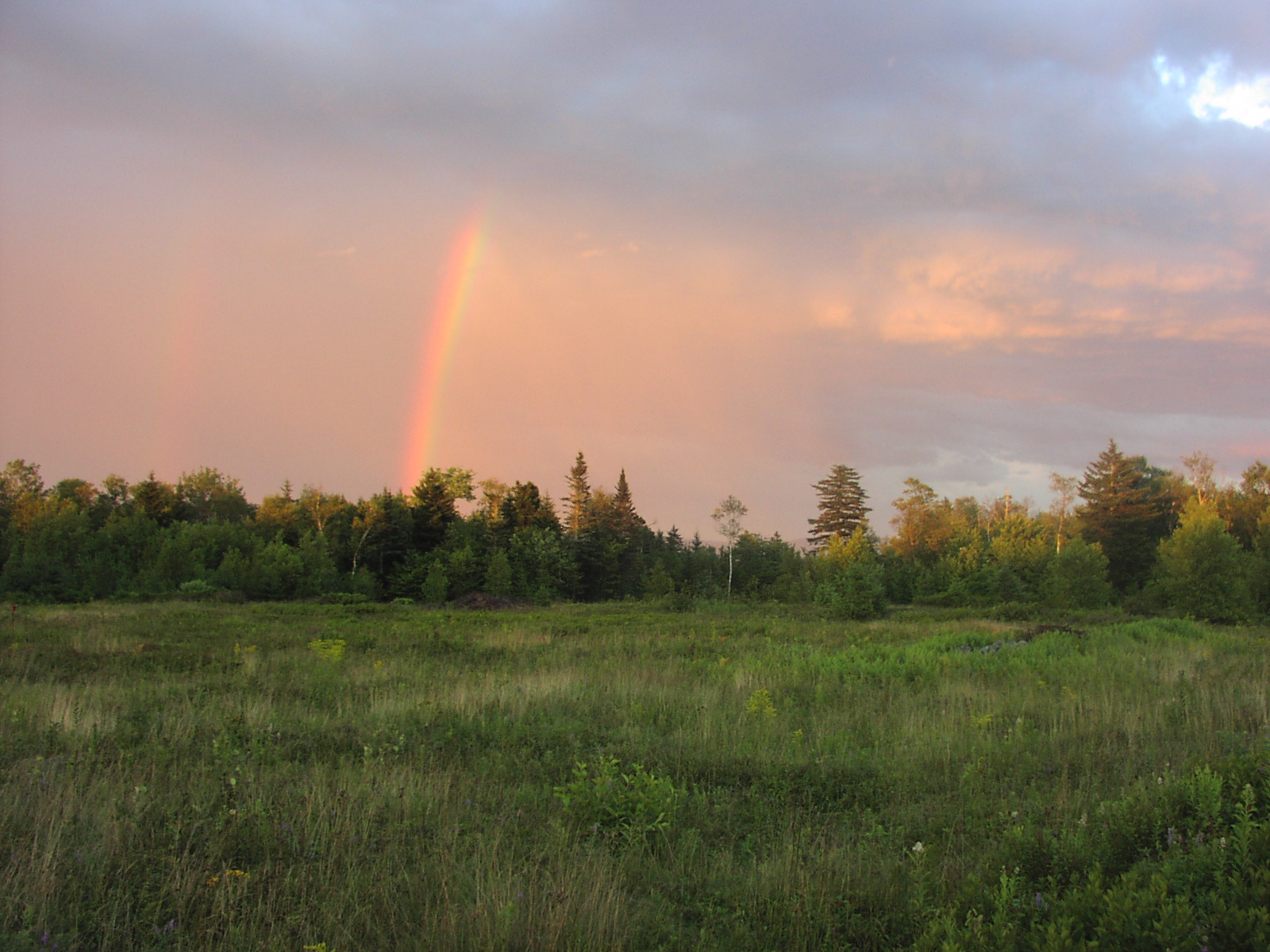 Double rainbow in Maine looking east across our new blueberry field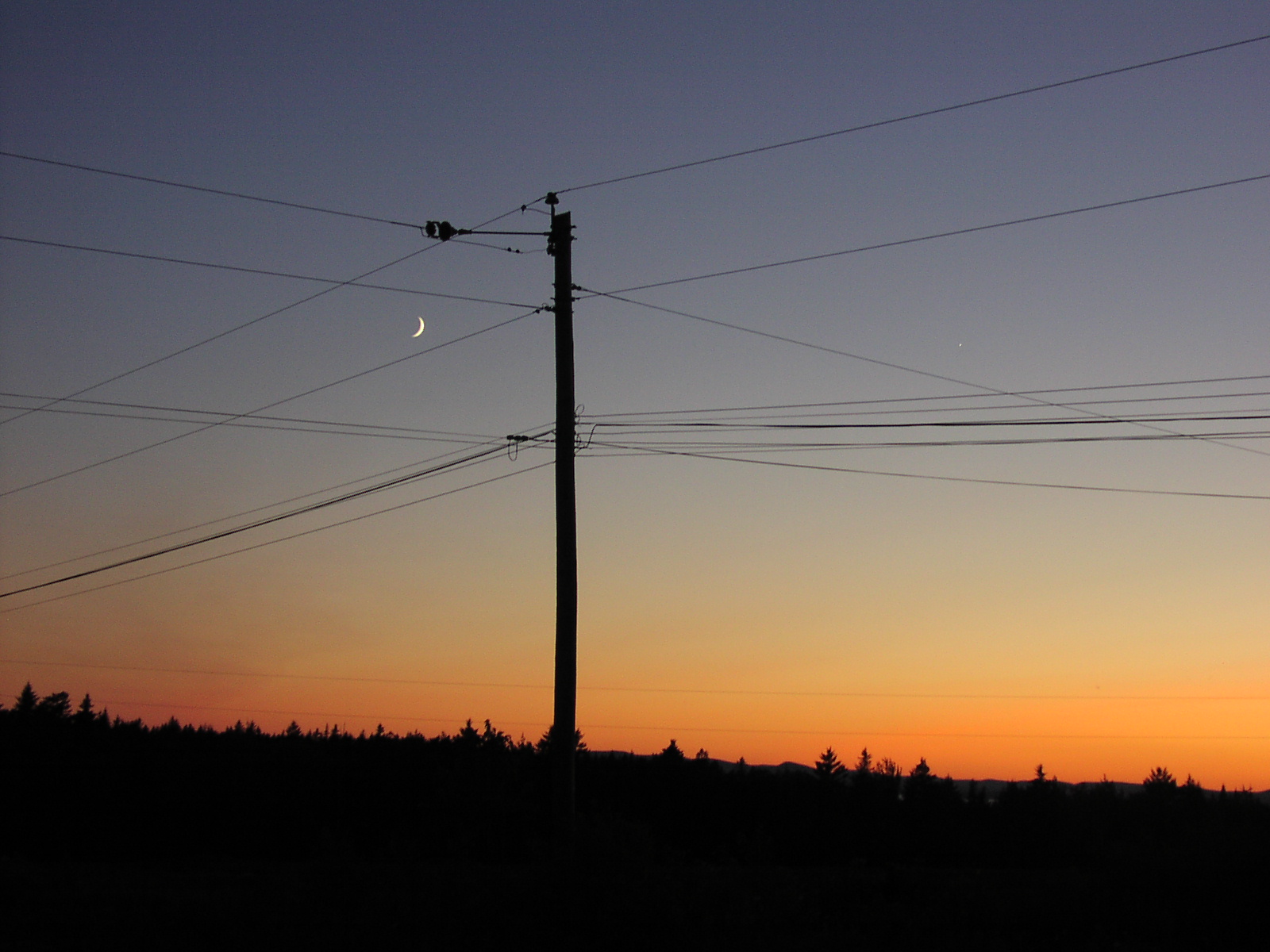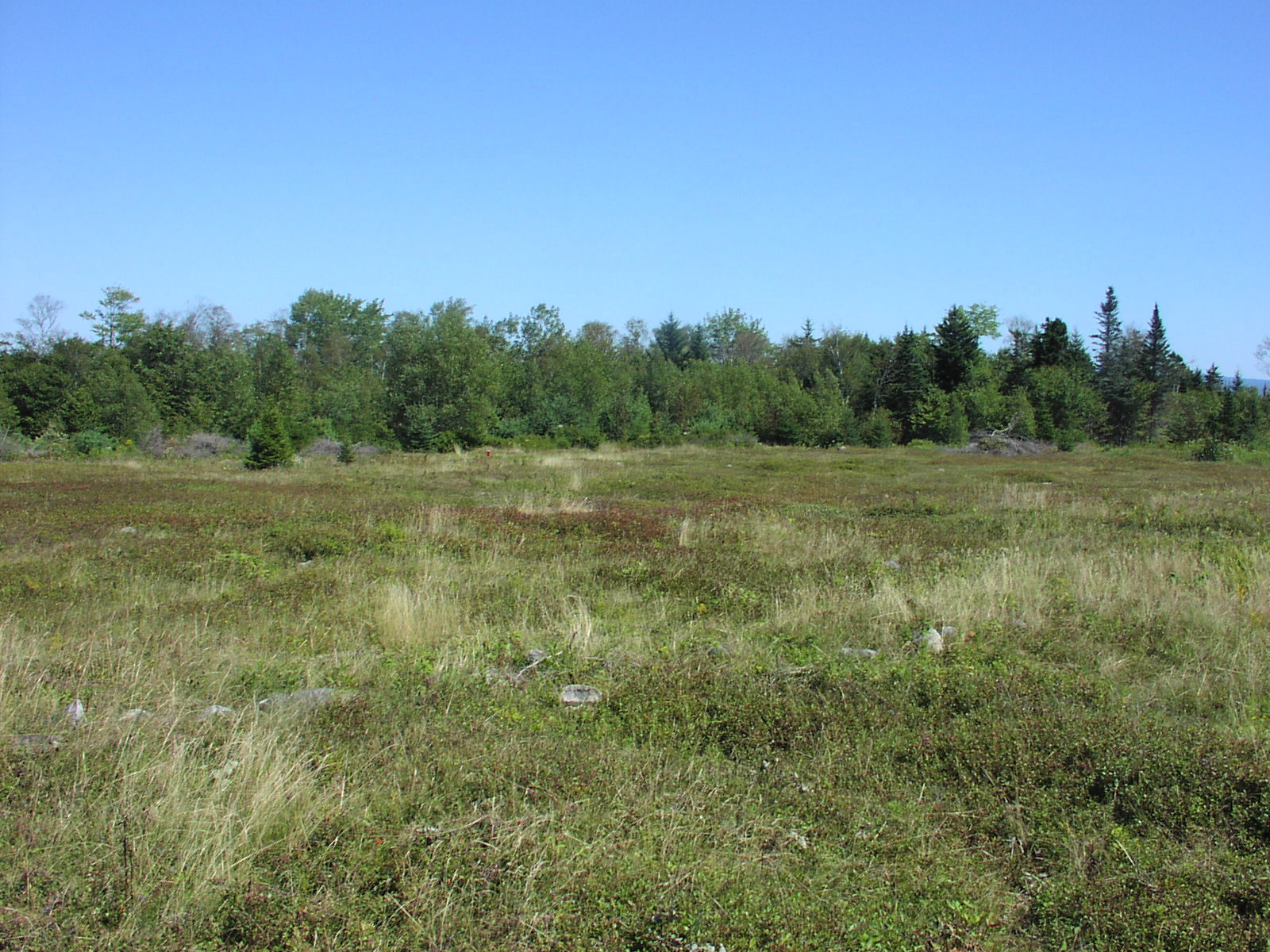 We've begun the recovery of the next acre of wild blueberries on our farm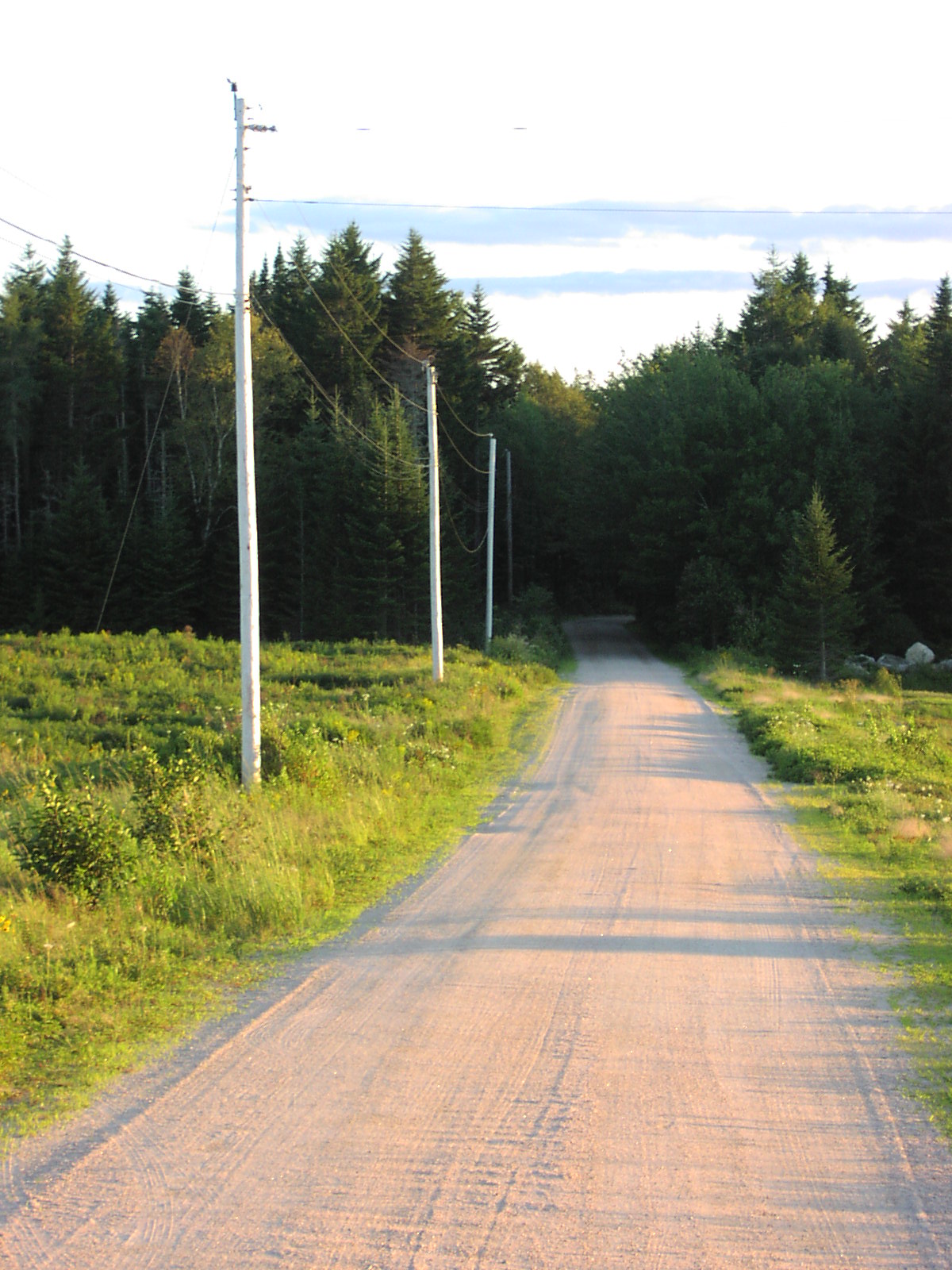 Web Page Archives
December 26, 2011 Archive December 15, 2011 Archive
October 2011 Archive Early Summer 2011 Archive
May 2, 2011 Archive March 1, 2011 Archive