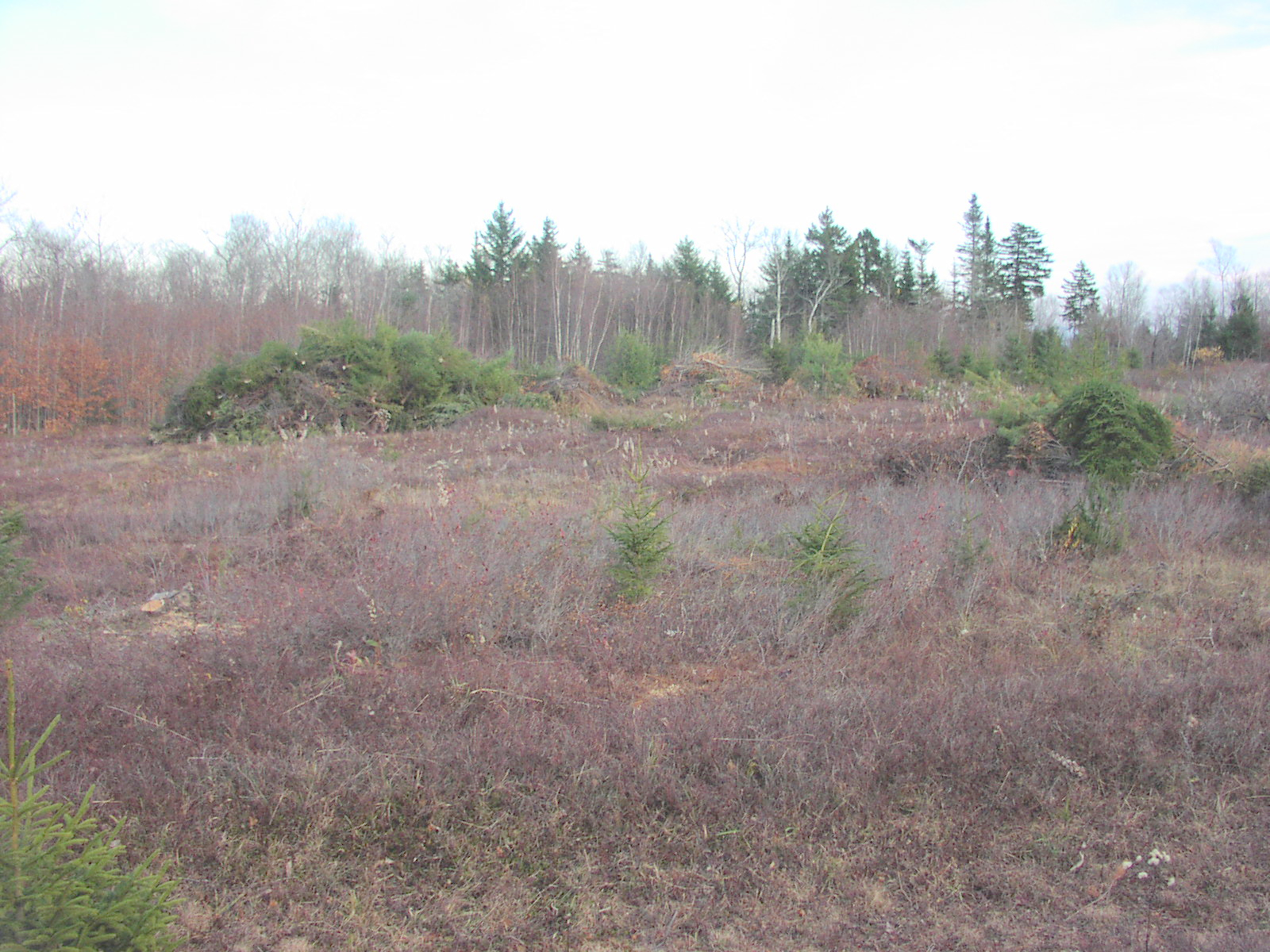 The big pile awaits -- about 200 small spruce and pine trees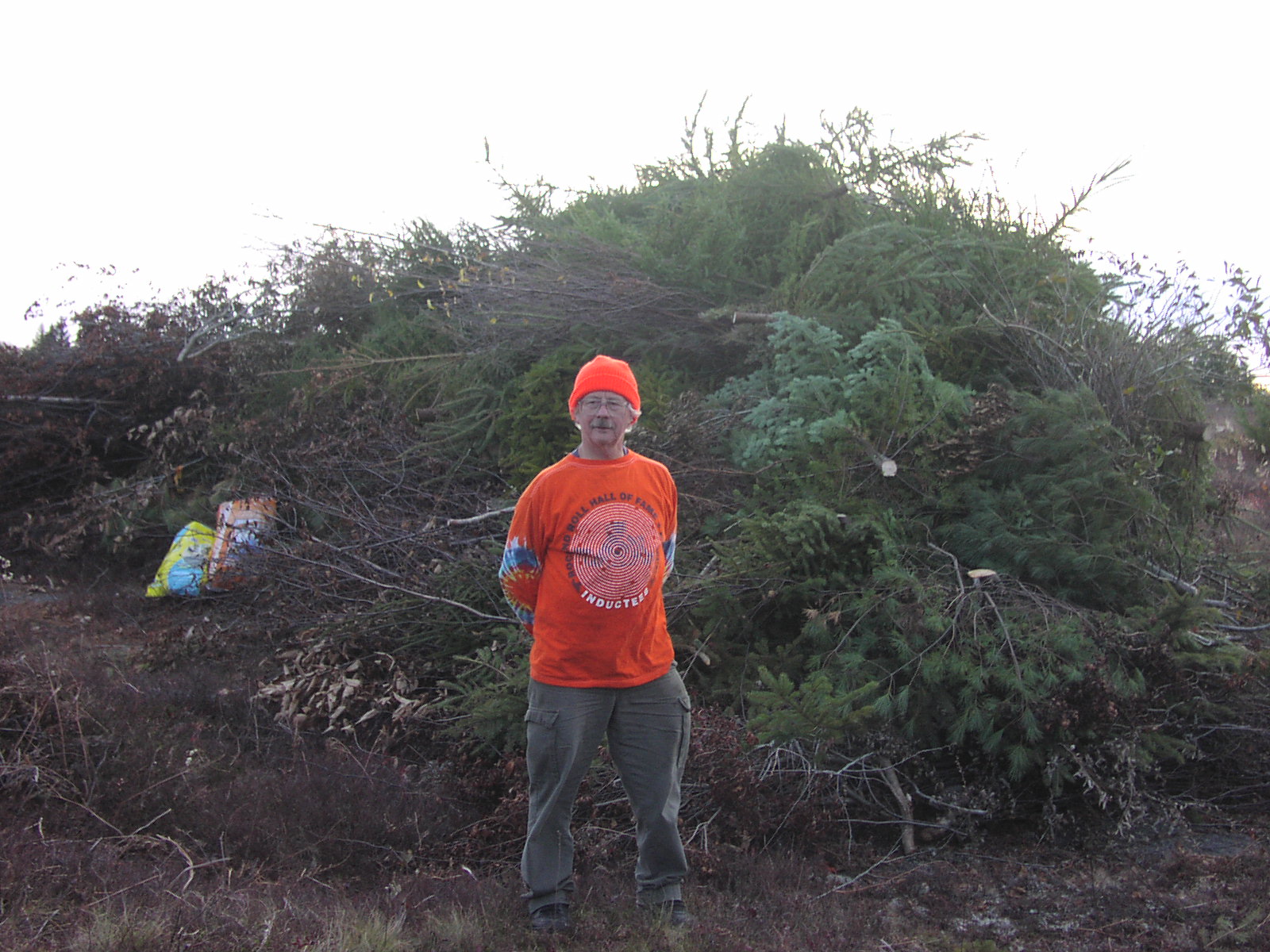 We insert a bag full of empty cardboard milk cartons when we build the pile...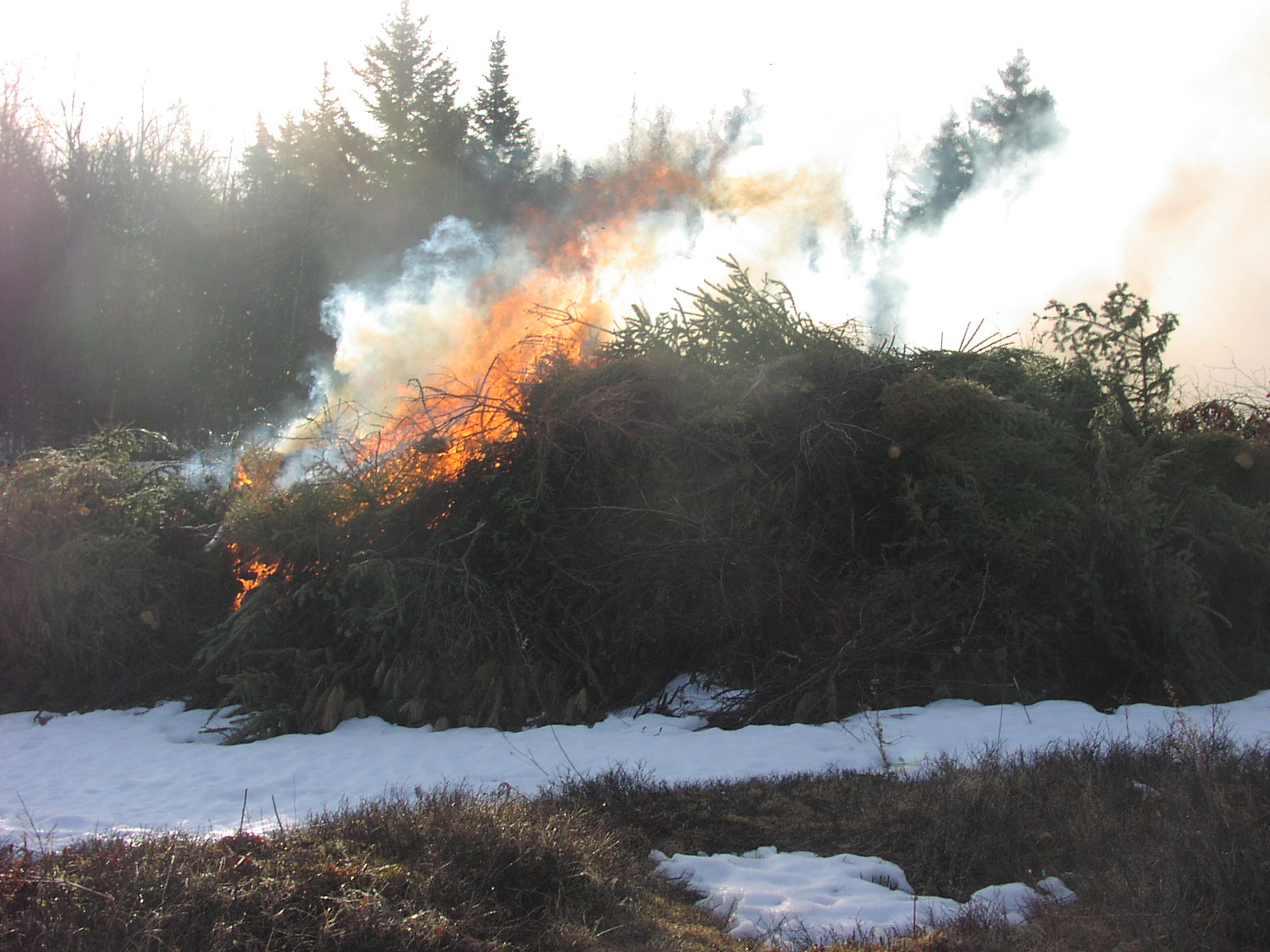 ...three minutes after lighting the match, the pile is in full conflagration.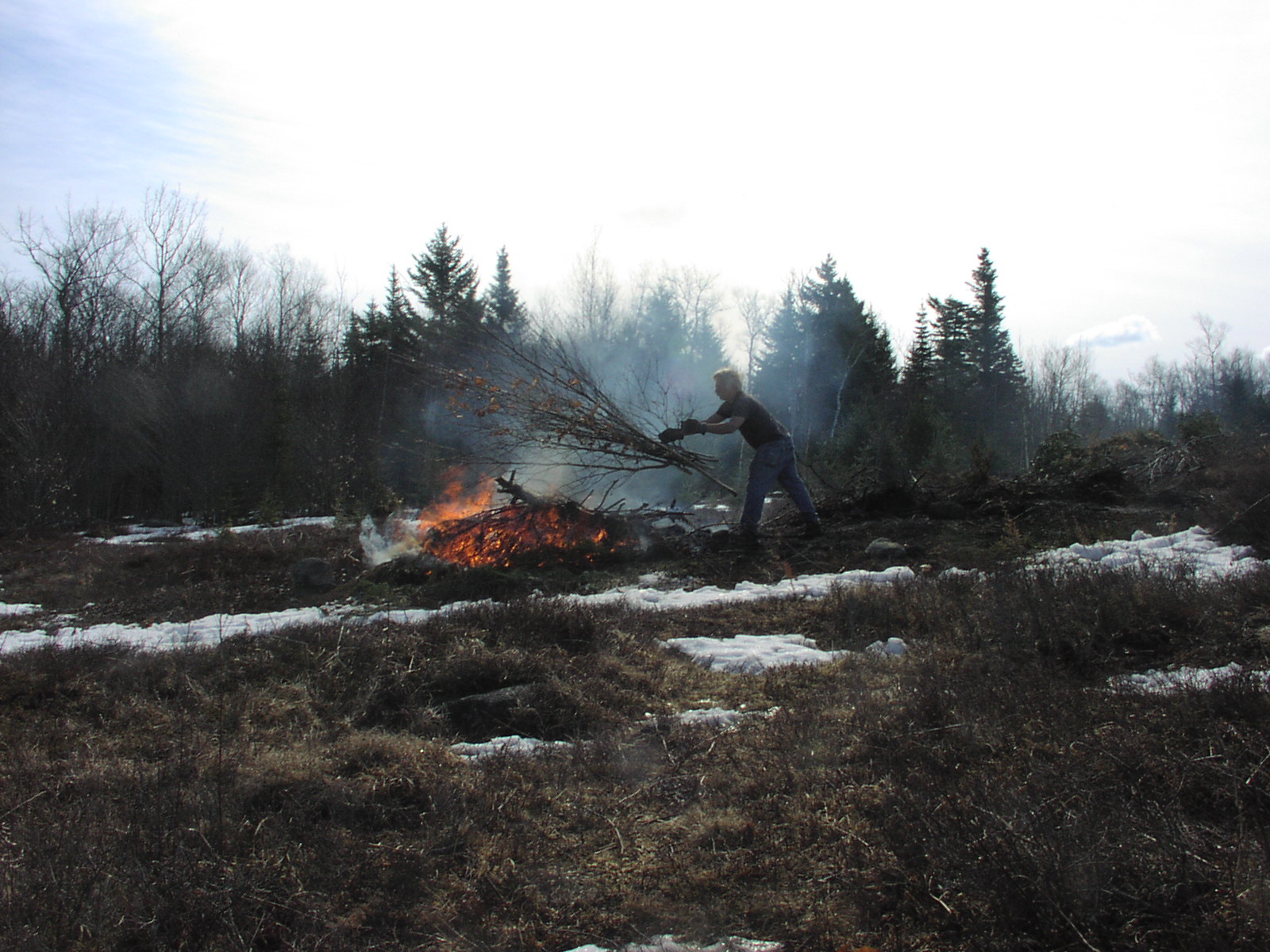 Rounding up the stragglers 45 minutes later that survived the initial flare.
The summer season in Maine comes to life in late May -- boats are moved back into the water and the presence of people from "away" is recognized with a huge surge in the local economy. Most of the benefit of the 5 billion generated by tourism comes in the summer and early fall.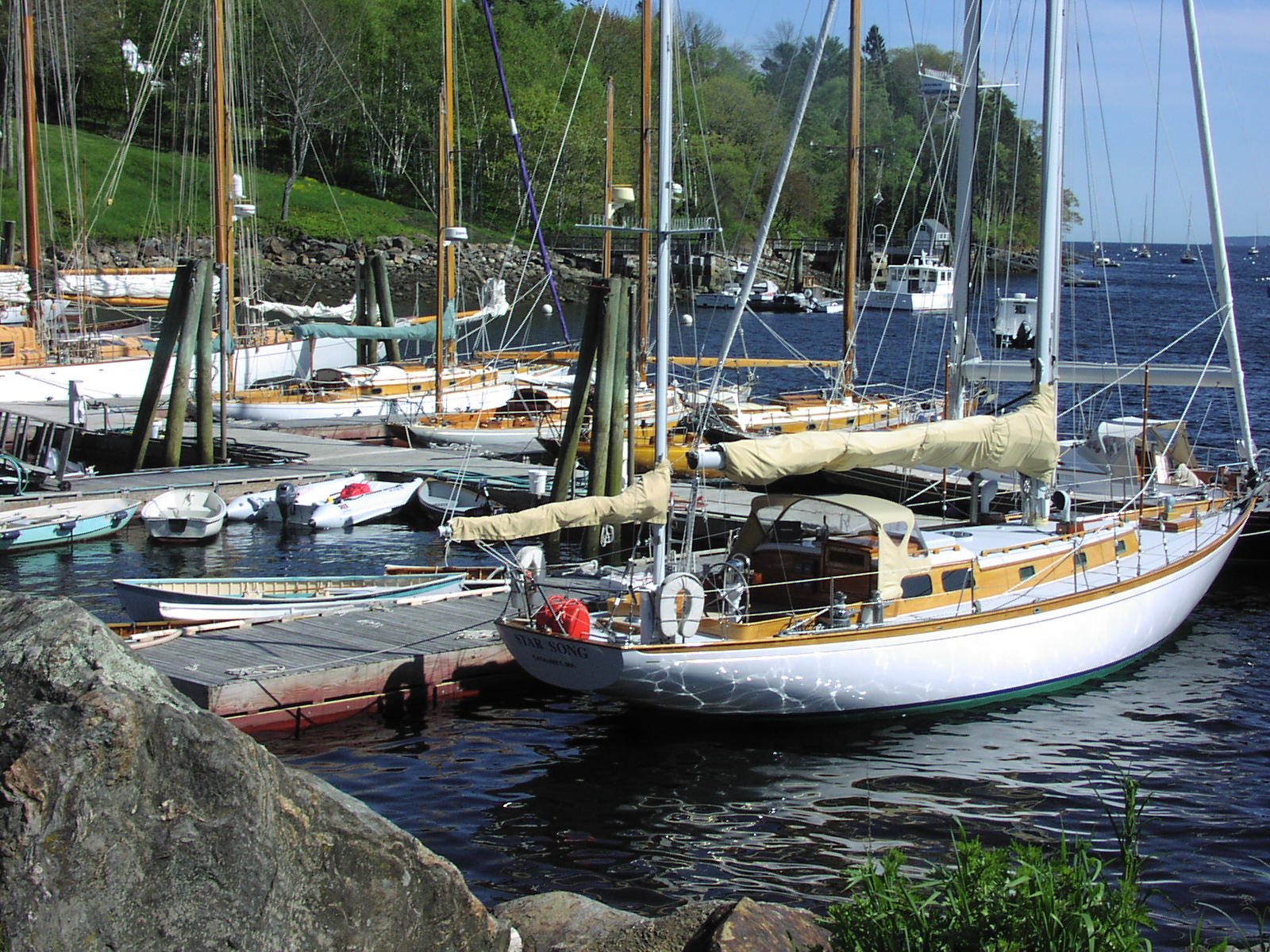 The harbor in Rockport is getting busy.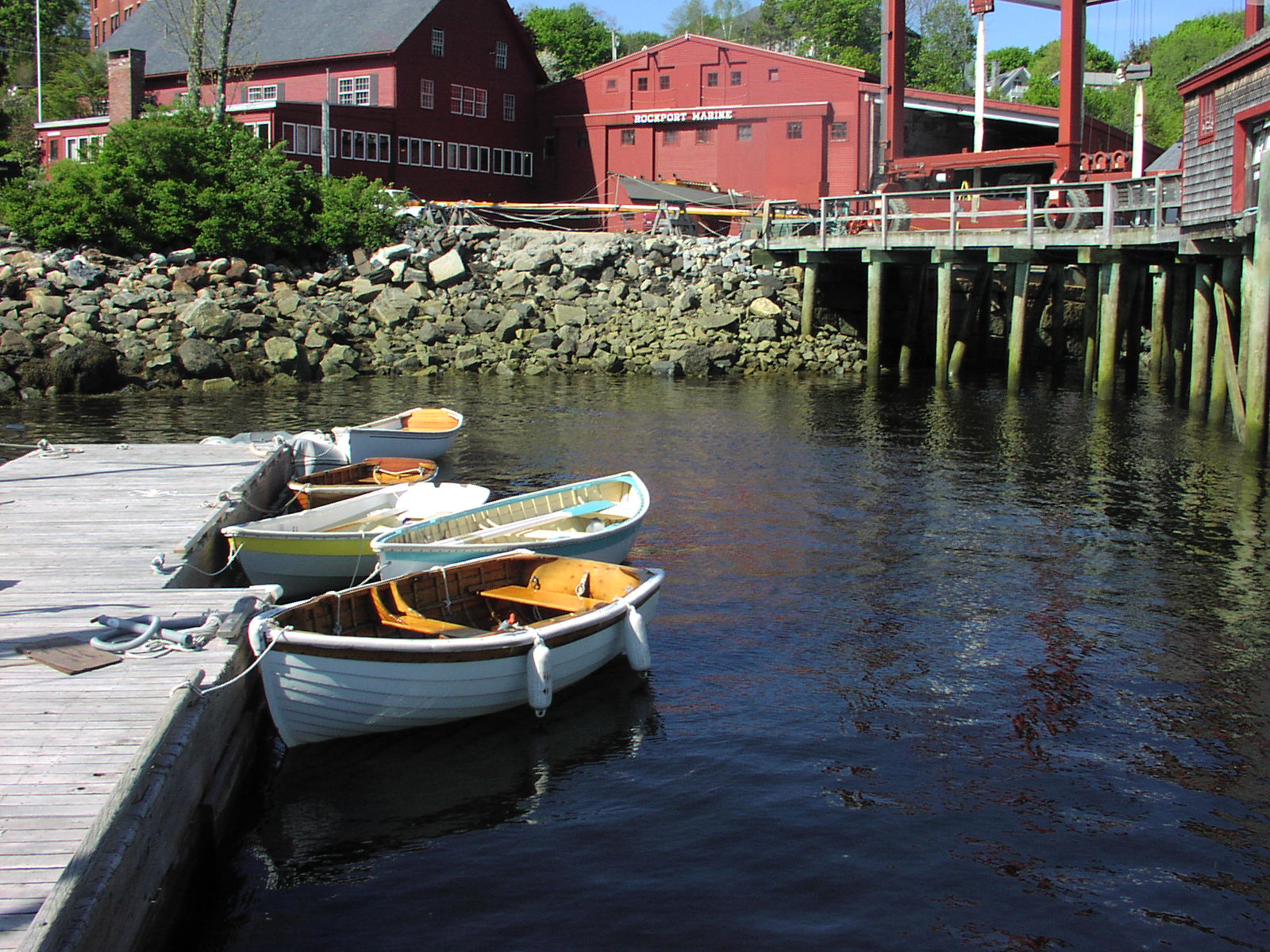 Rockport Marine Park is a favorite stop.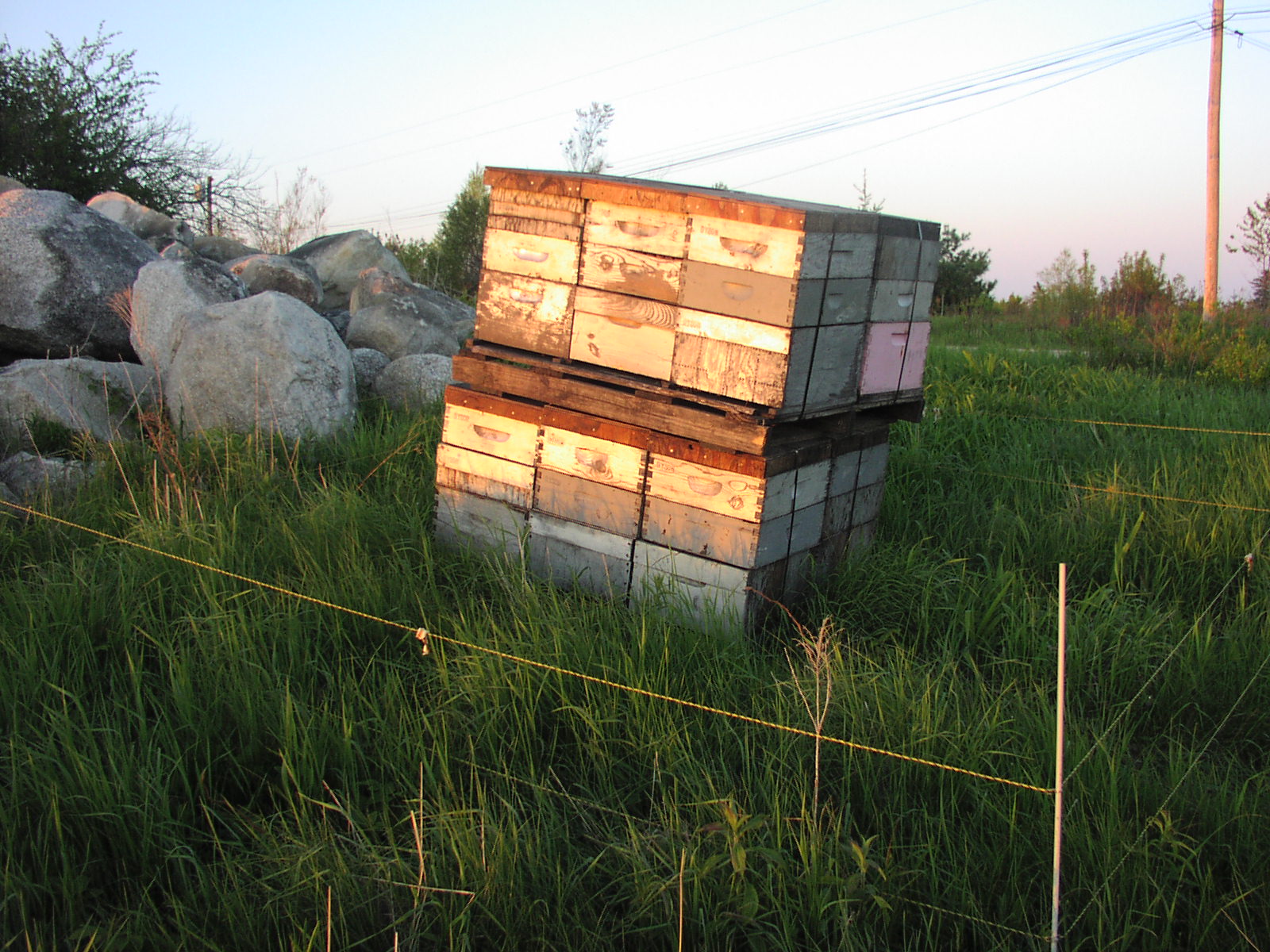 Rented honey bees do the bulk of the pollination -- they travel the country -- these arrived from California almond orchards -- next stop, Nova Scotia.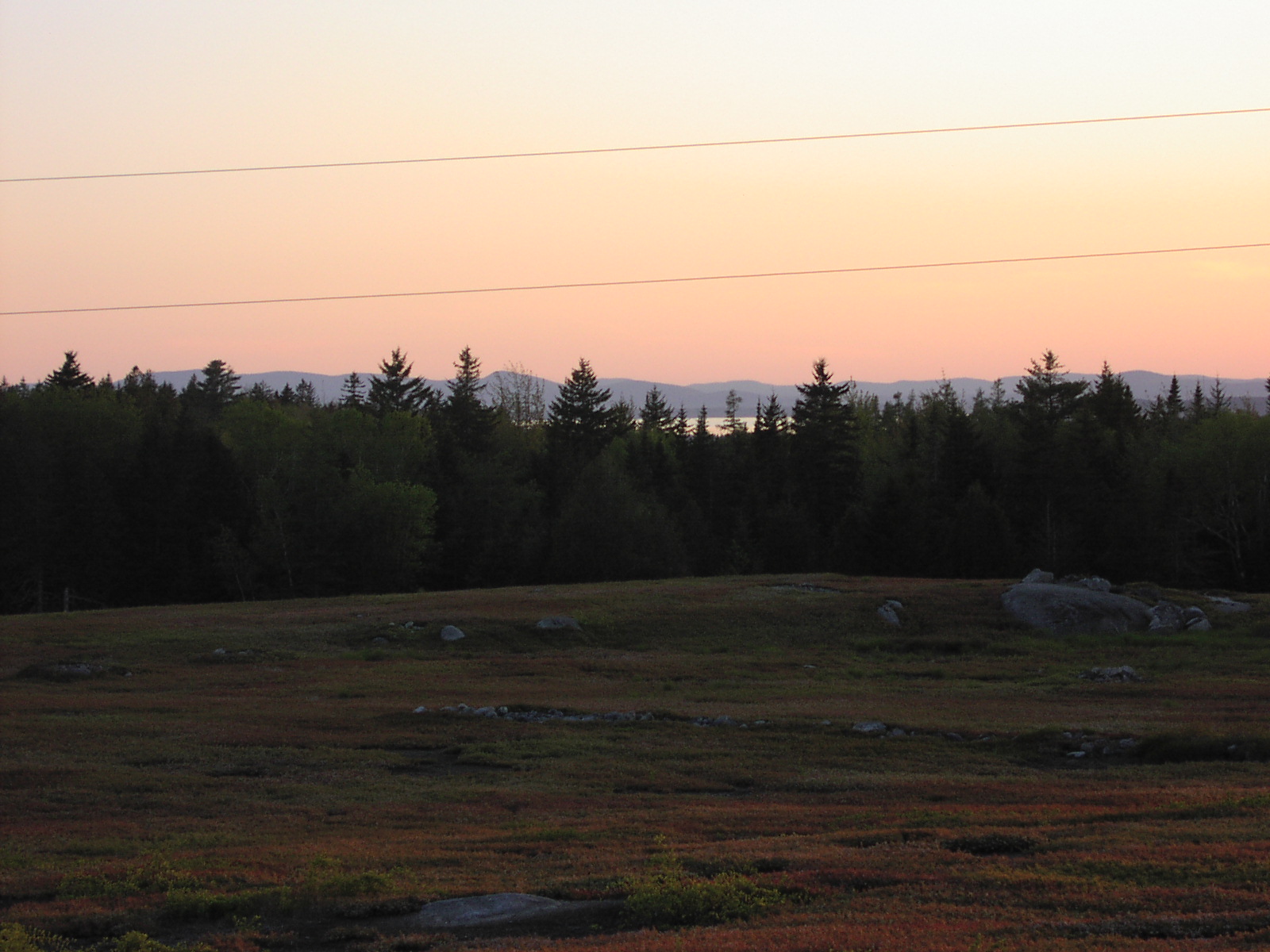 Evening view across Penobscot Bay to the Camden Hills.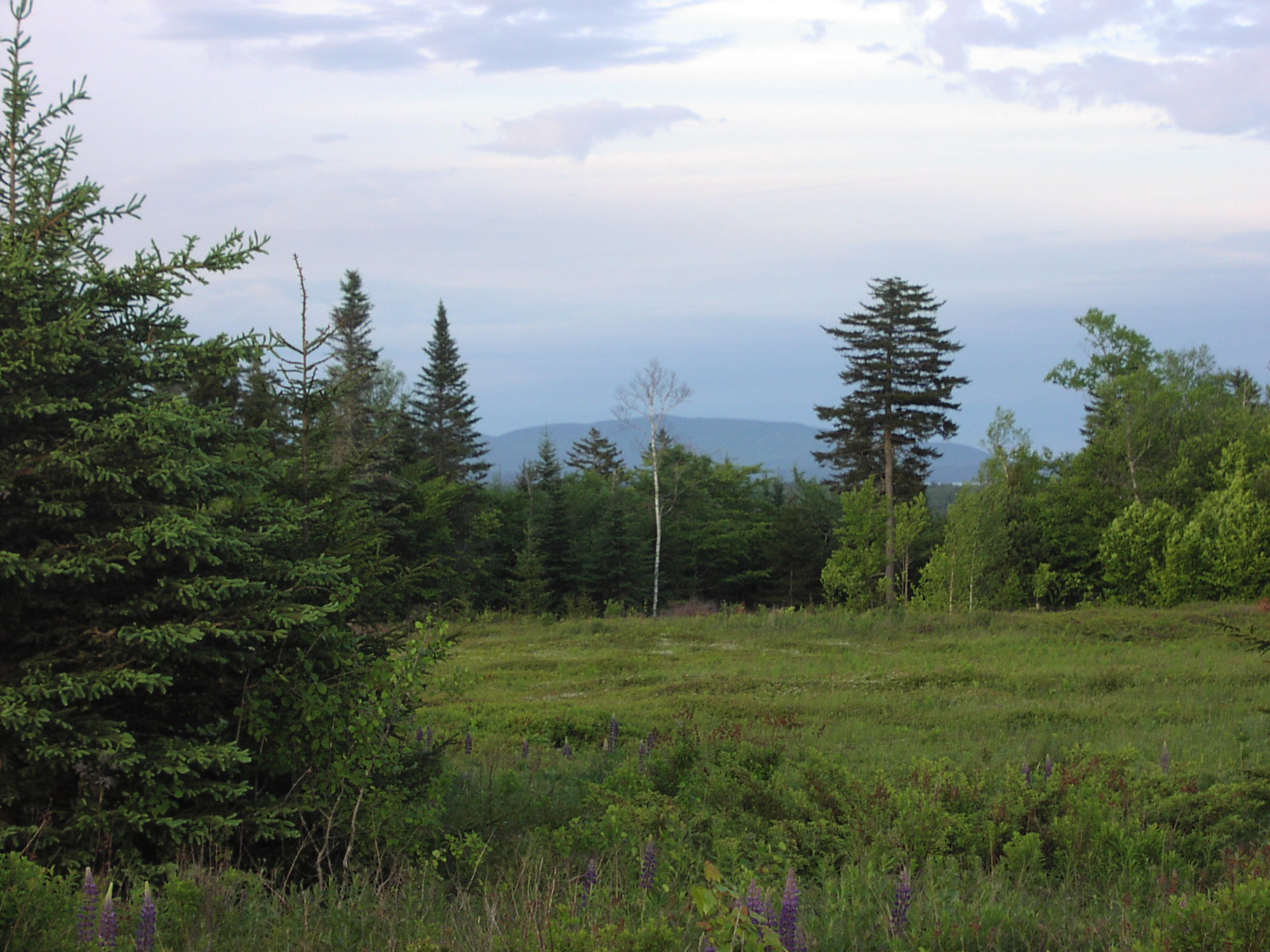 Looking East across Blue Hill Bay to the Mountains of Acadia National Park.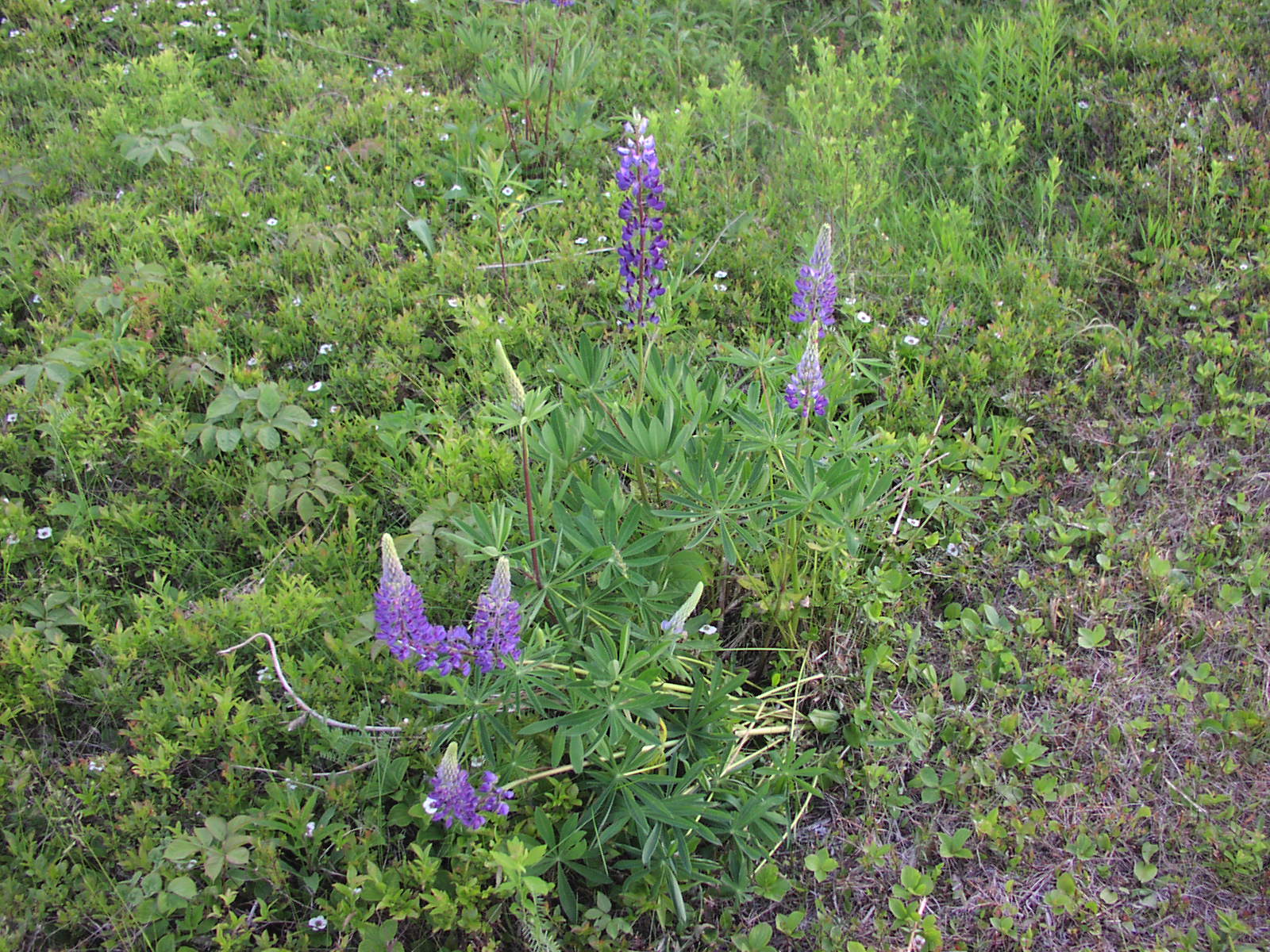 Wild Lupines were flowering everywhere on the top of the hill.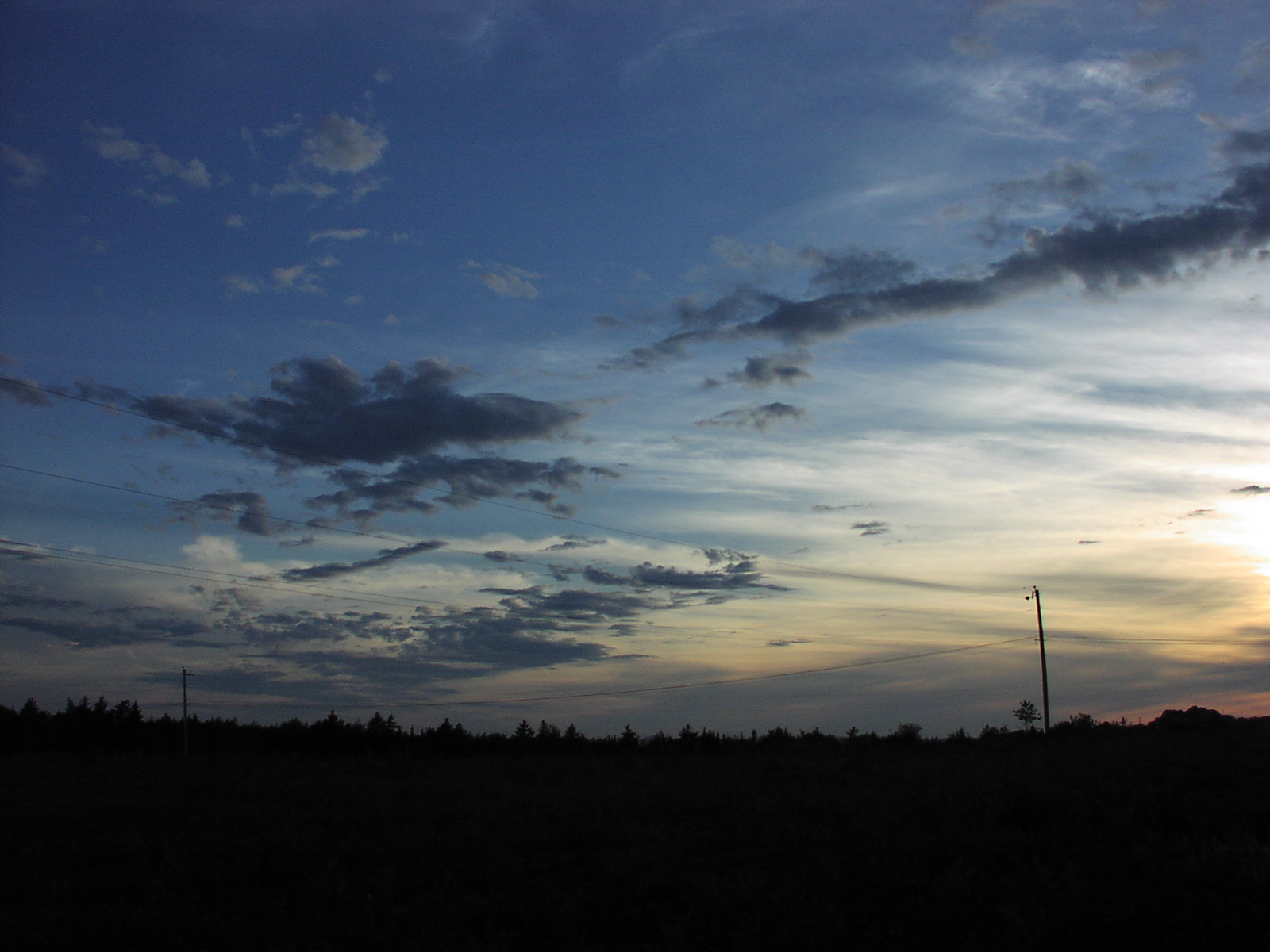 ...as the rain clouds pushed off...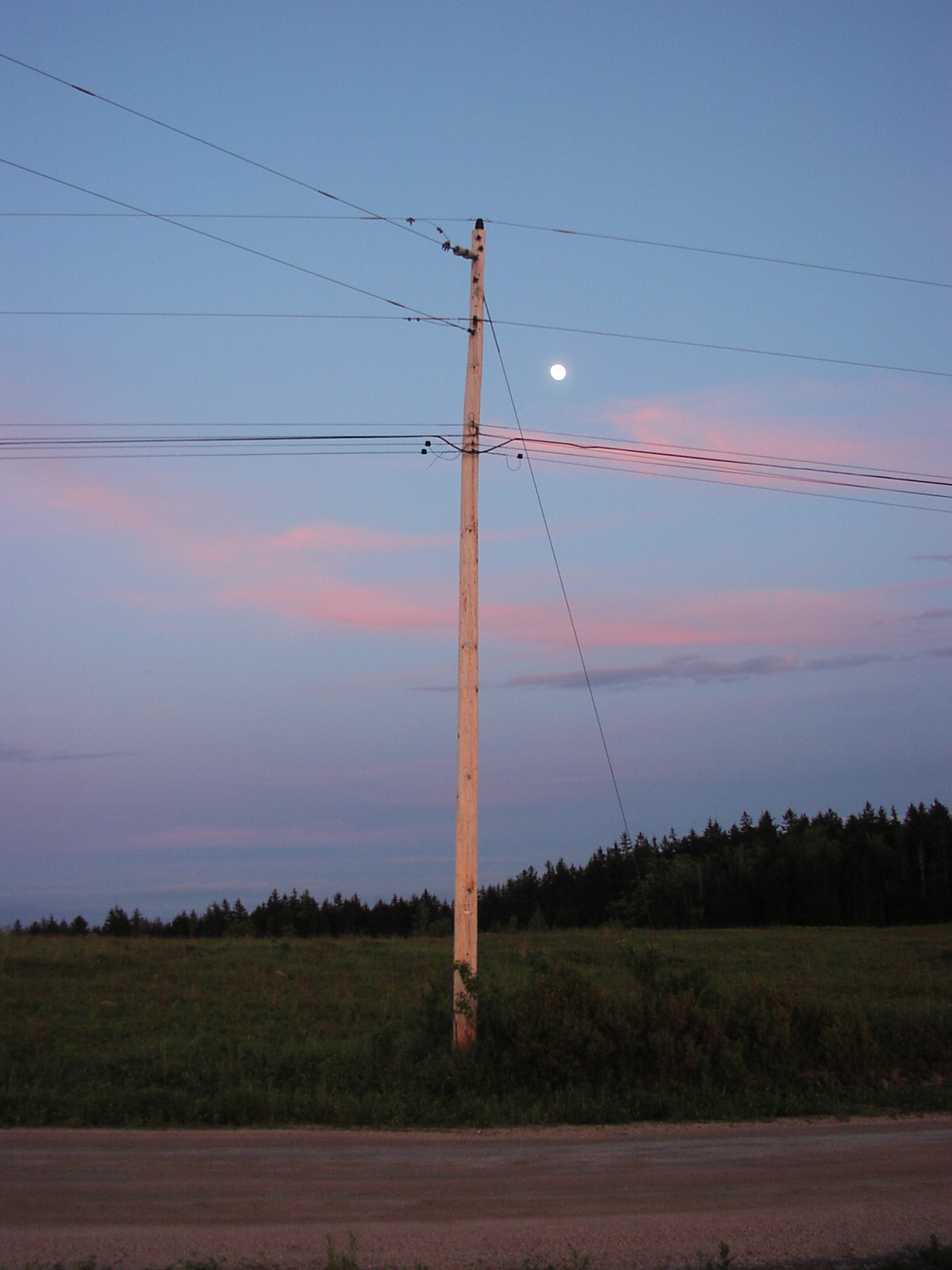 ...and a nearly full moon rose in the East.
Rhinecliff Waterfront Day 2014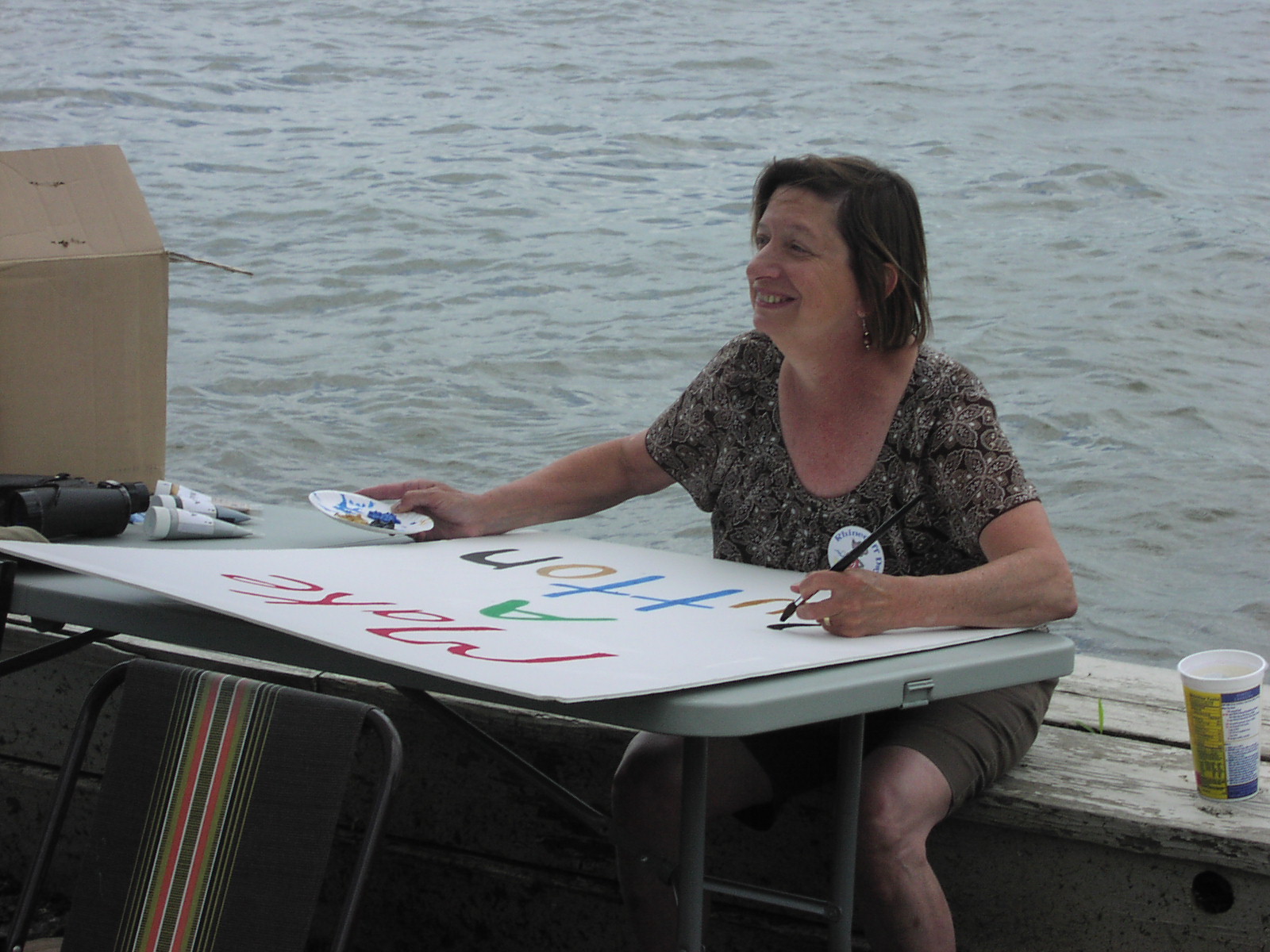 Mary paints a new sign for the "Make a Button" booth.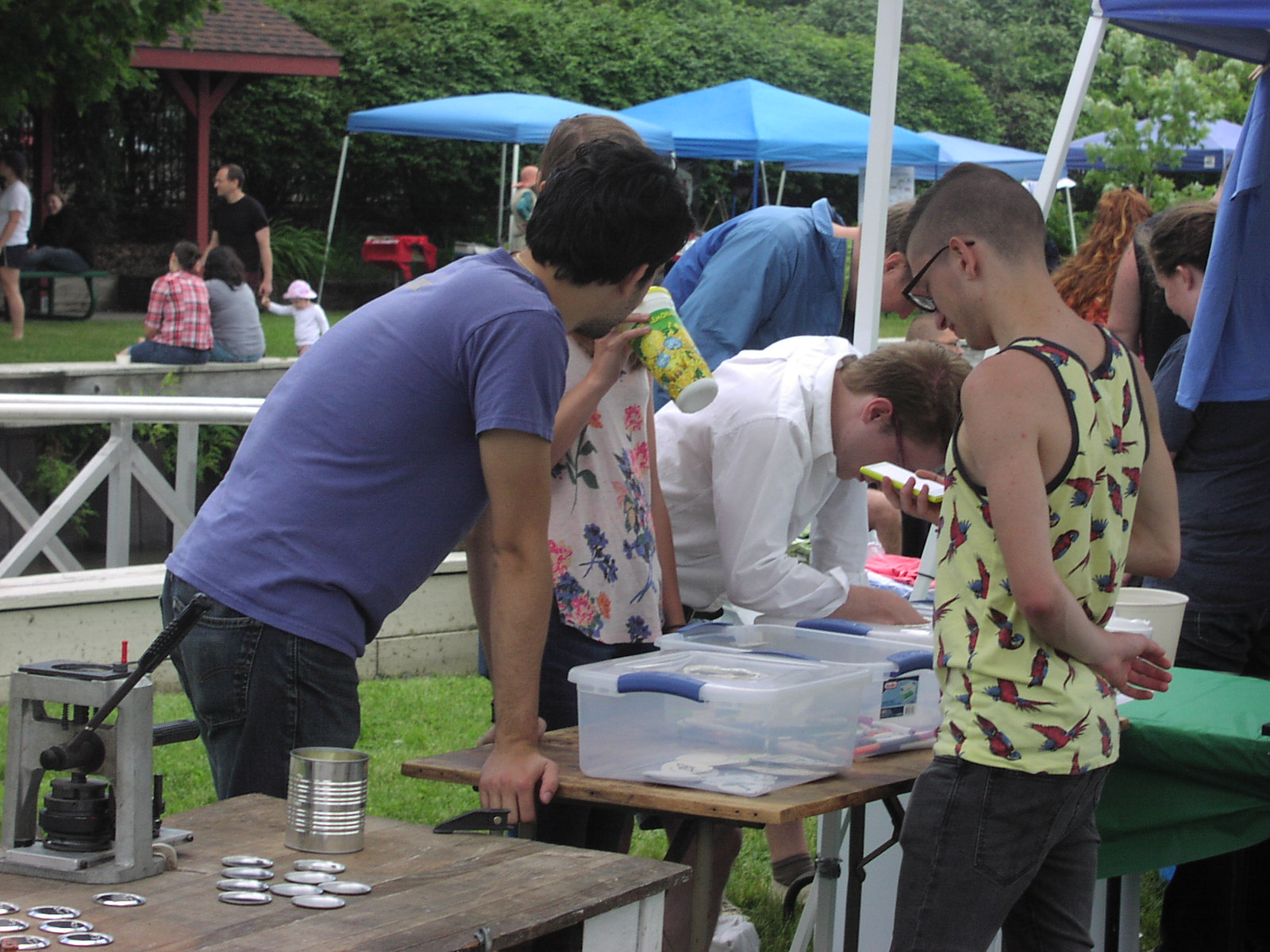 Casey studying the button making options.
Clearwater Revival Festival 2014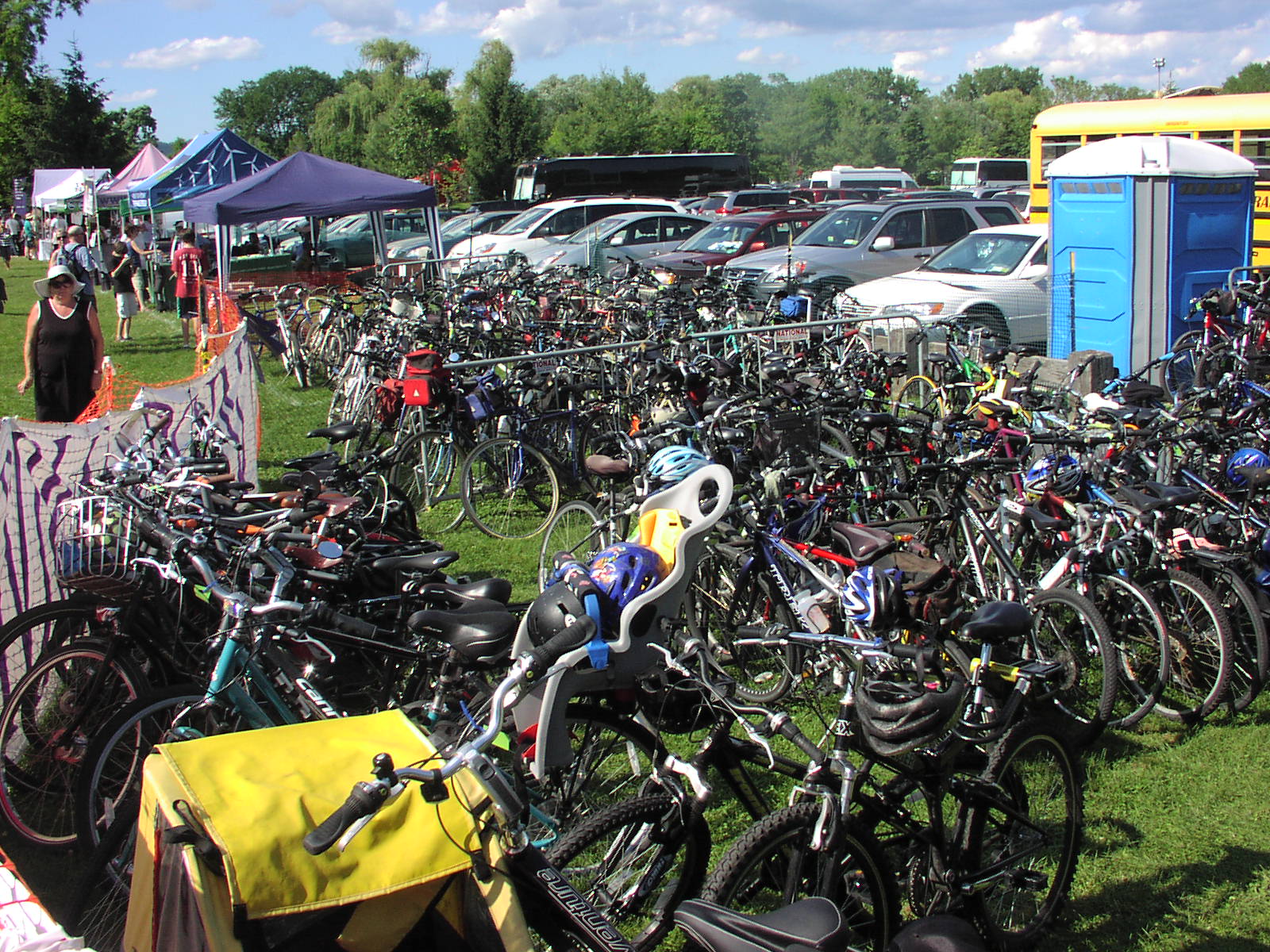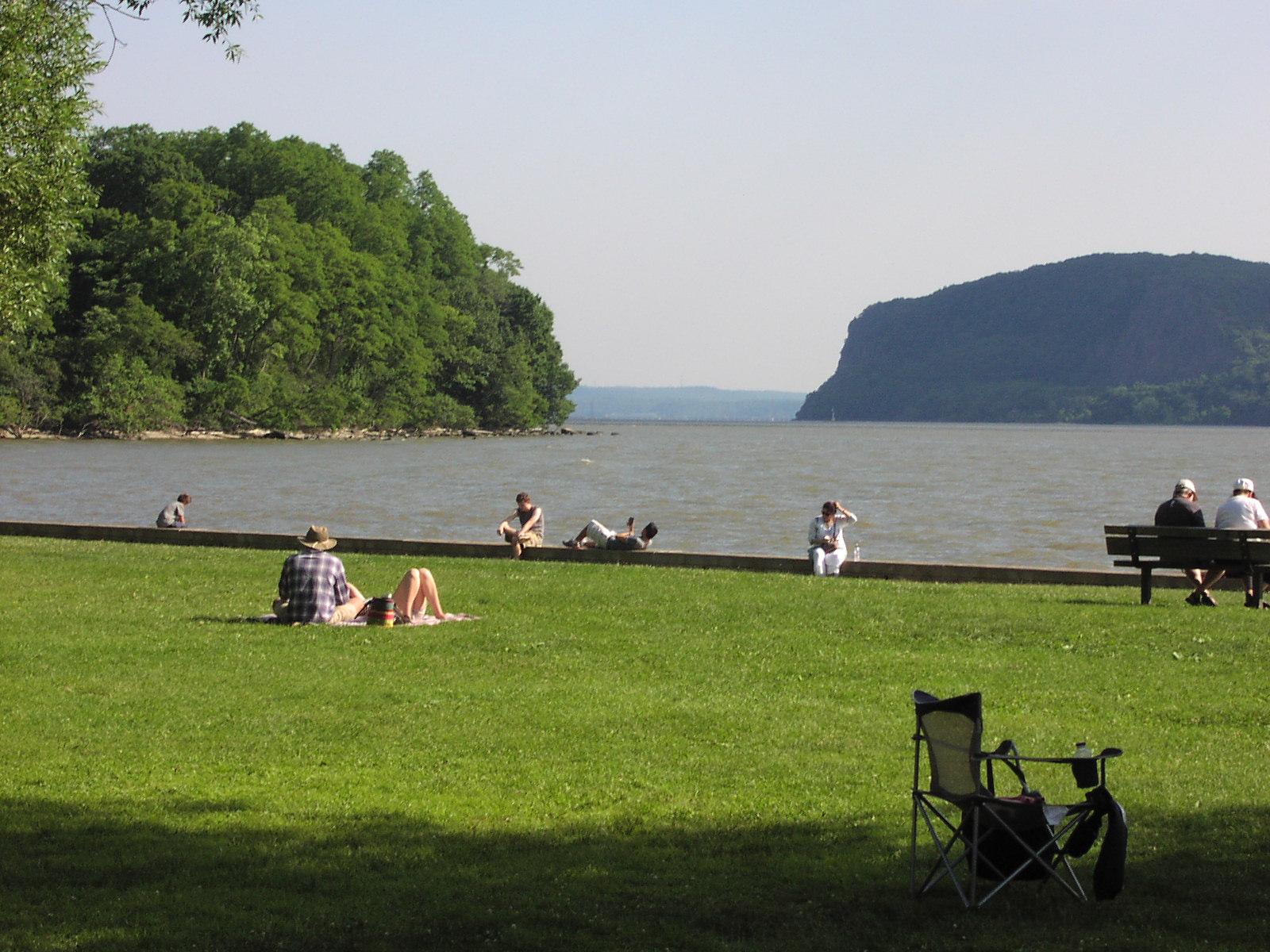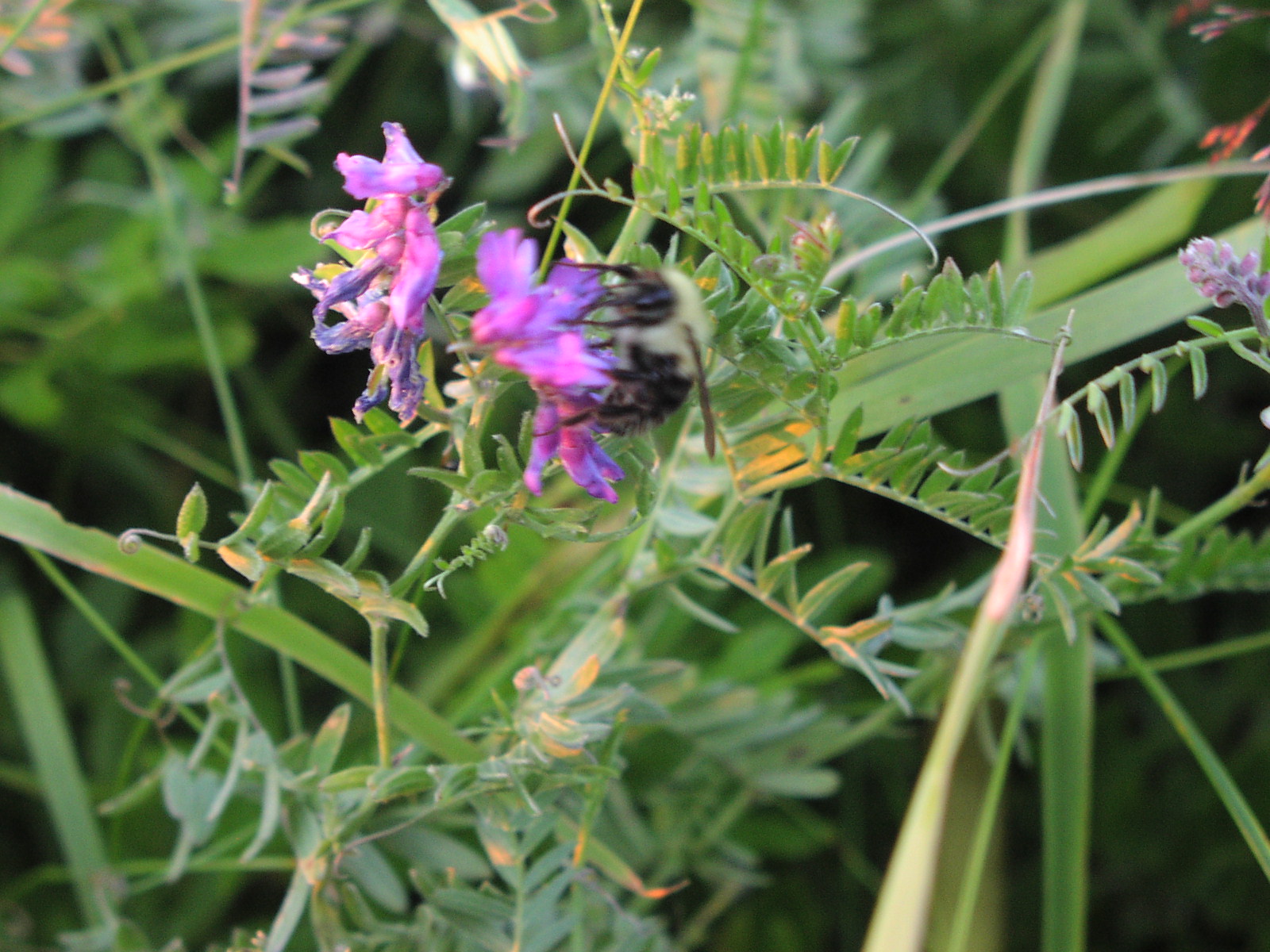 Bumble Bees are 2.5 times more effective pollinators than honeybees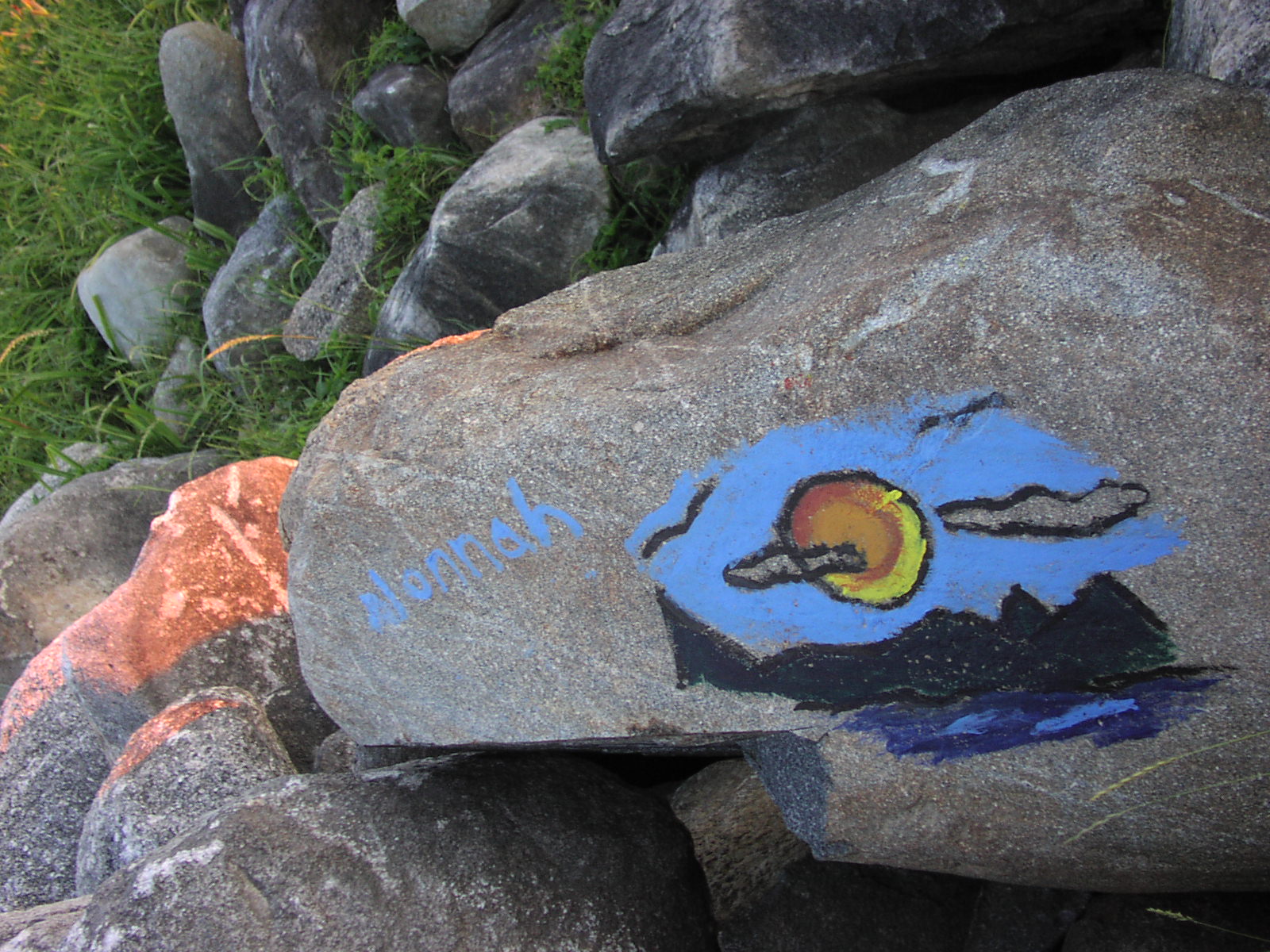 Nonnah's painting in the pile of granite boulders.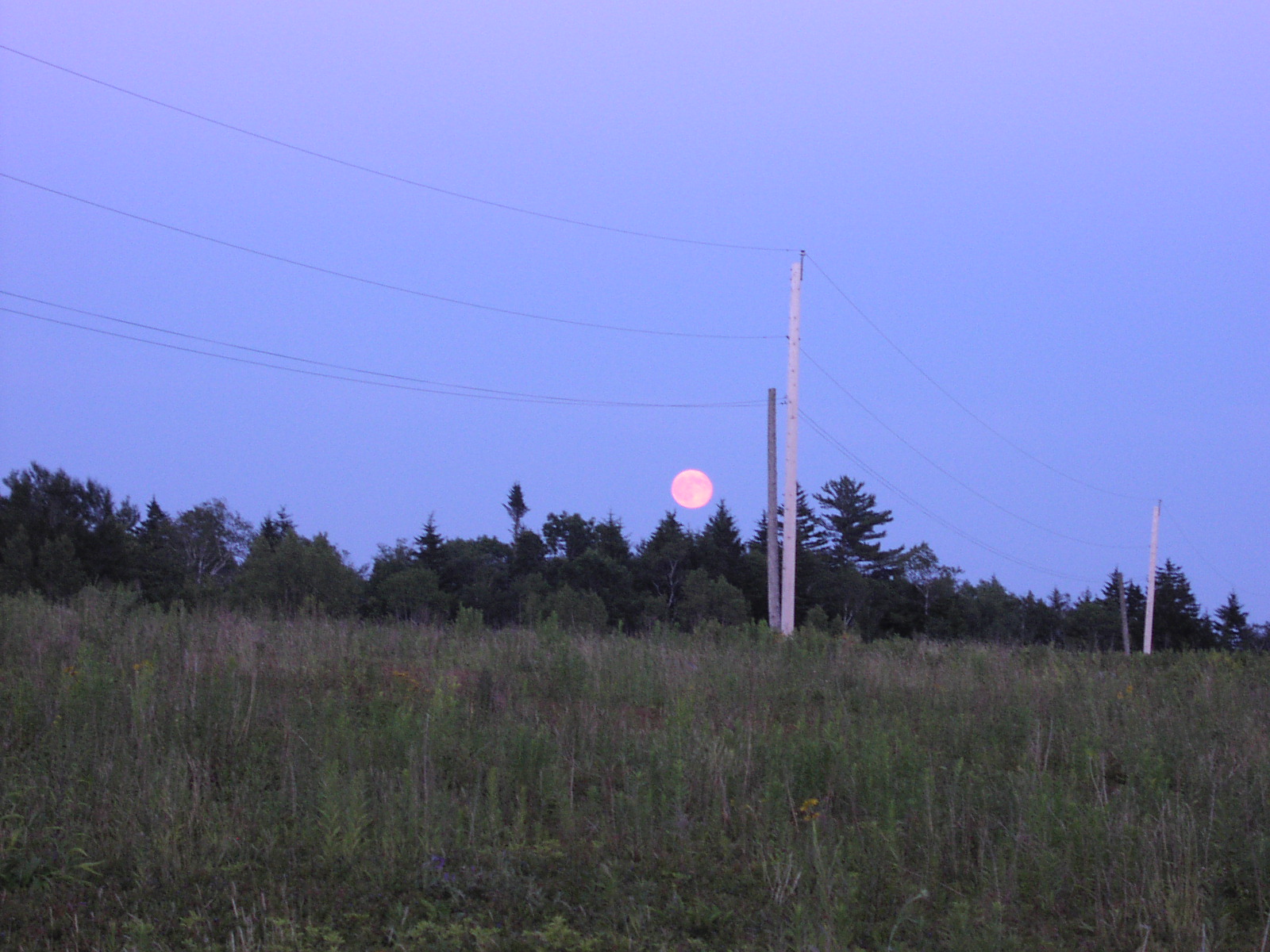 The July "Super Moon" rising in the east.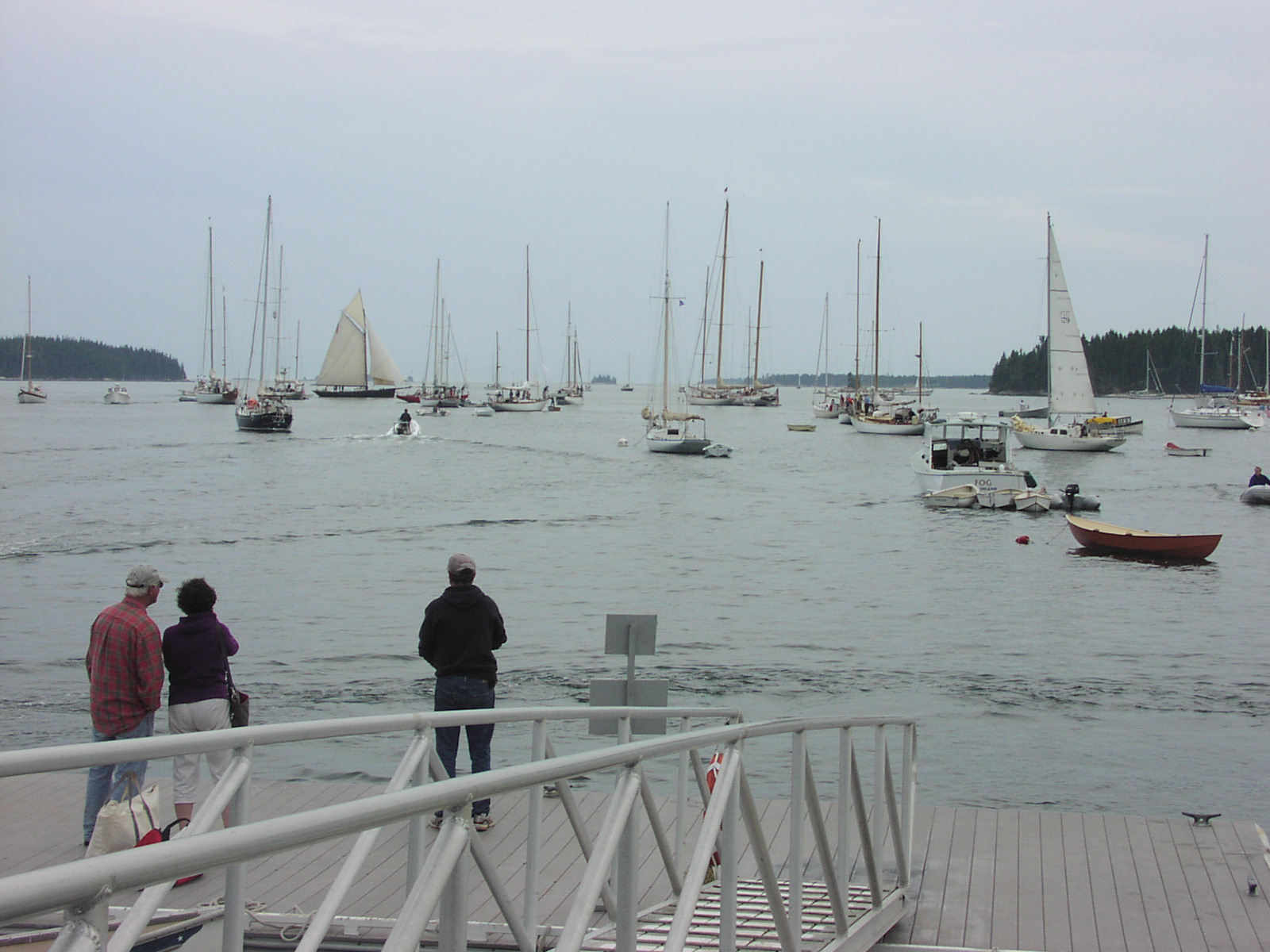 The Eggemoggin Reach Regatta fleet of about 100 boats gathers in Brooklin, ME at the Wooden Boat Magazine waterfront for the post race dinner.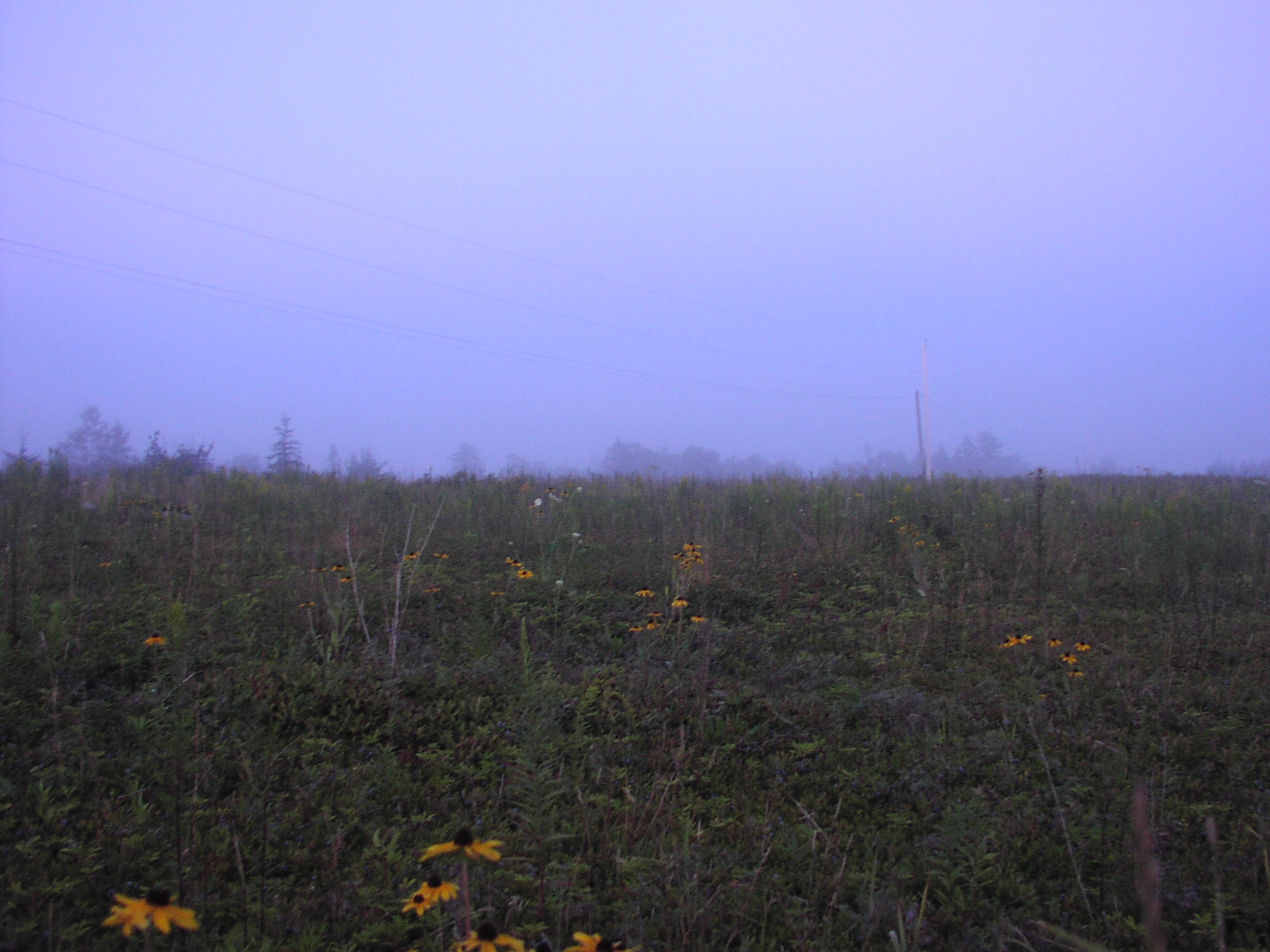 Fog working in off the Eggemoggin Reach closing out the crest of the hill.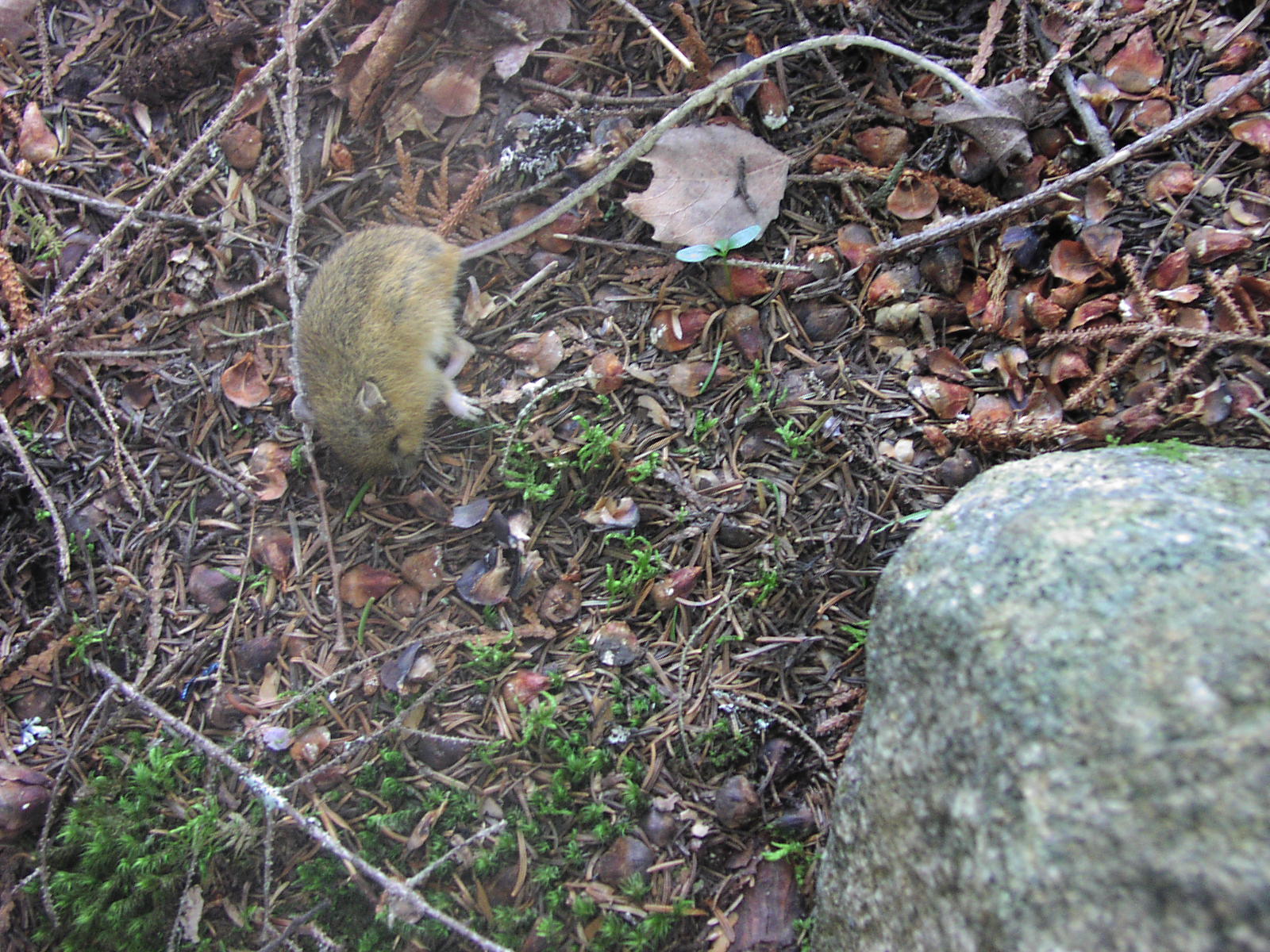 A very long tailed Woodland Mouse.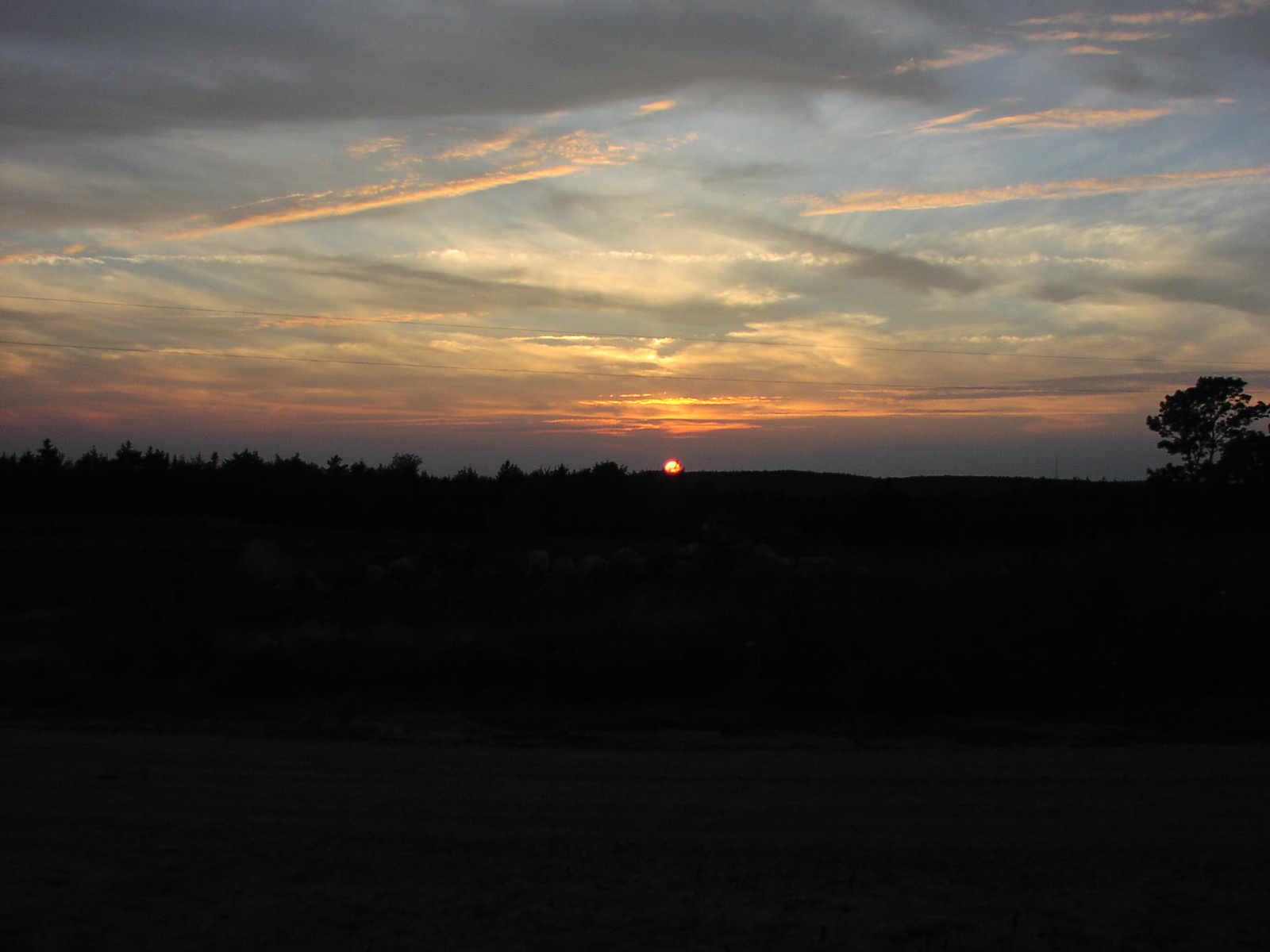 Another sunset.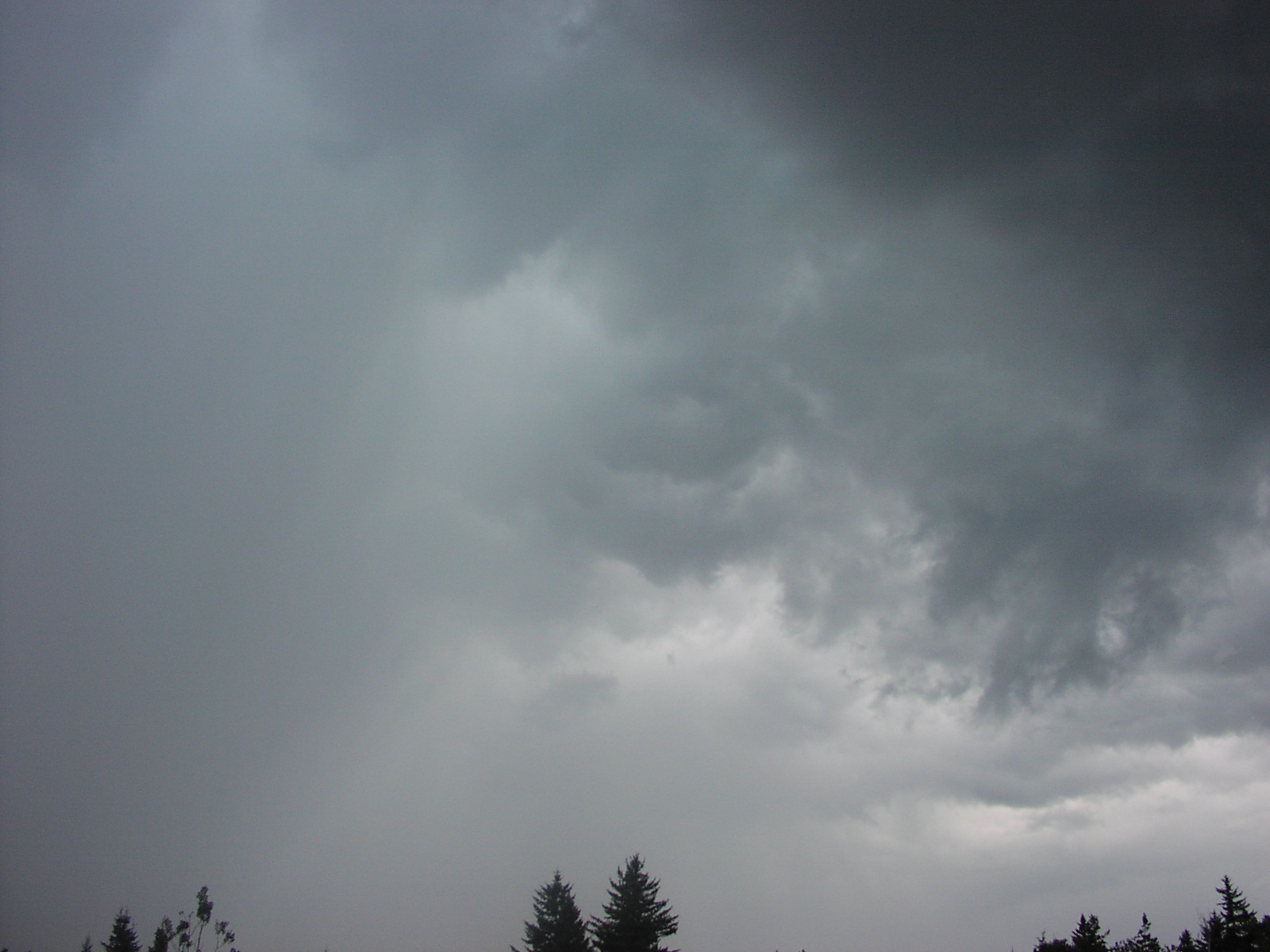 Supercell thunderstorm -- mesocyclone rotation vortex in center of frame.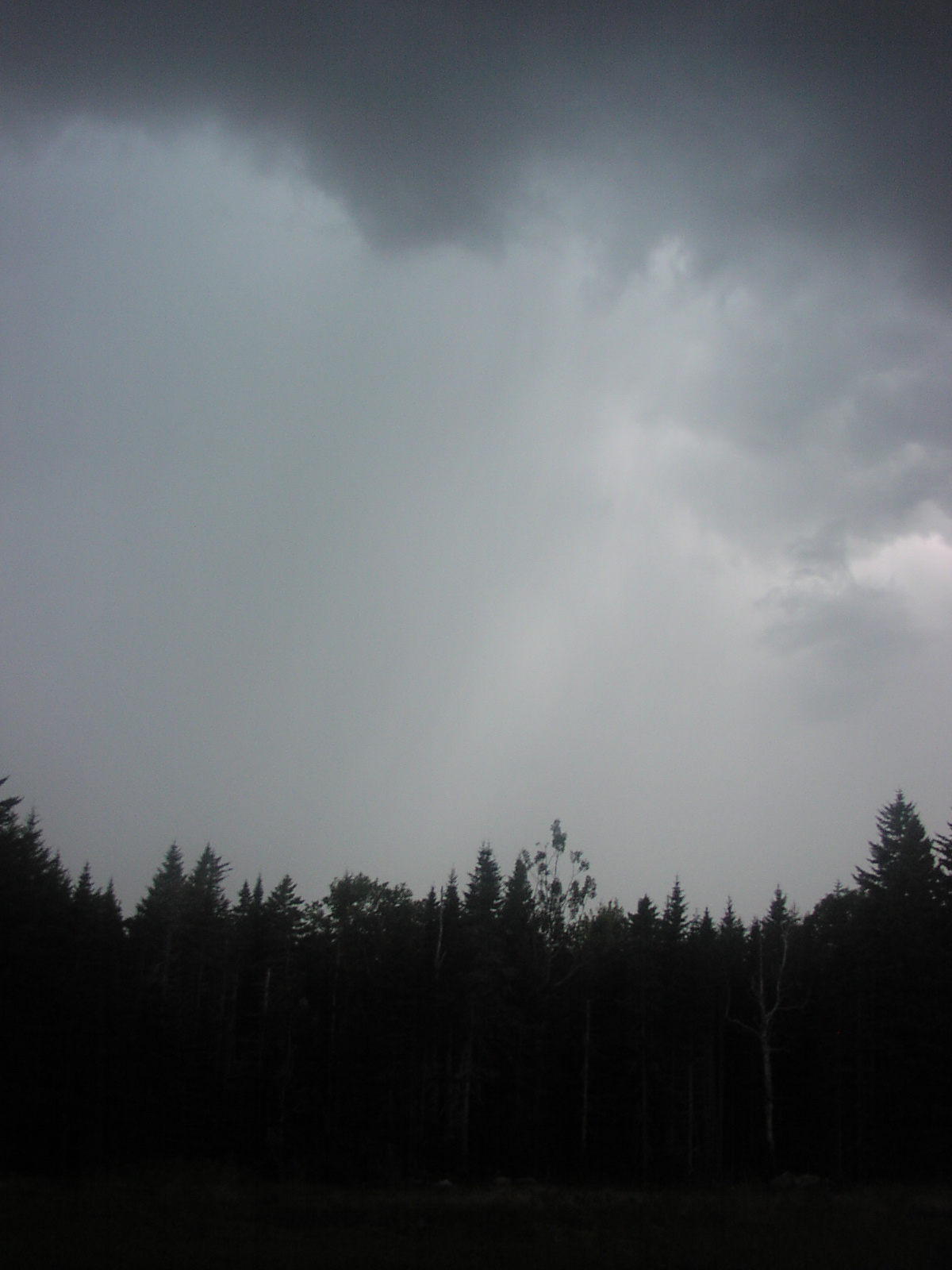 Strong hail falling to our north -- 100 acres of the wild blueberry crop were lost.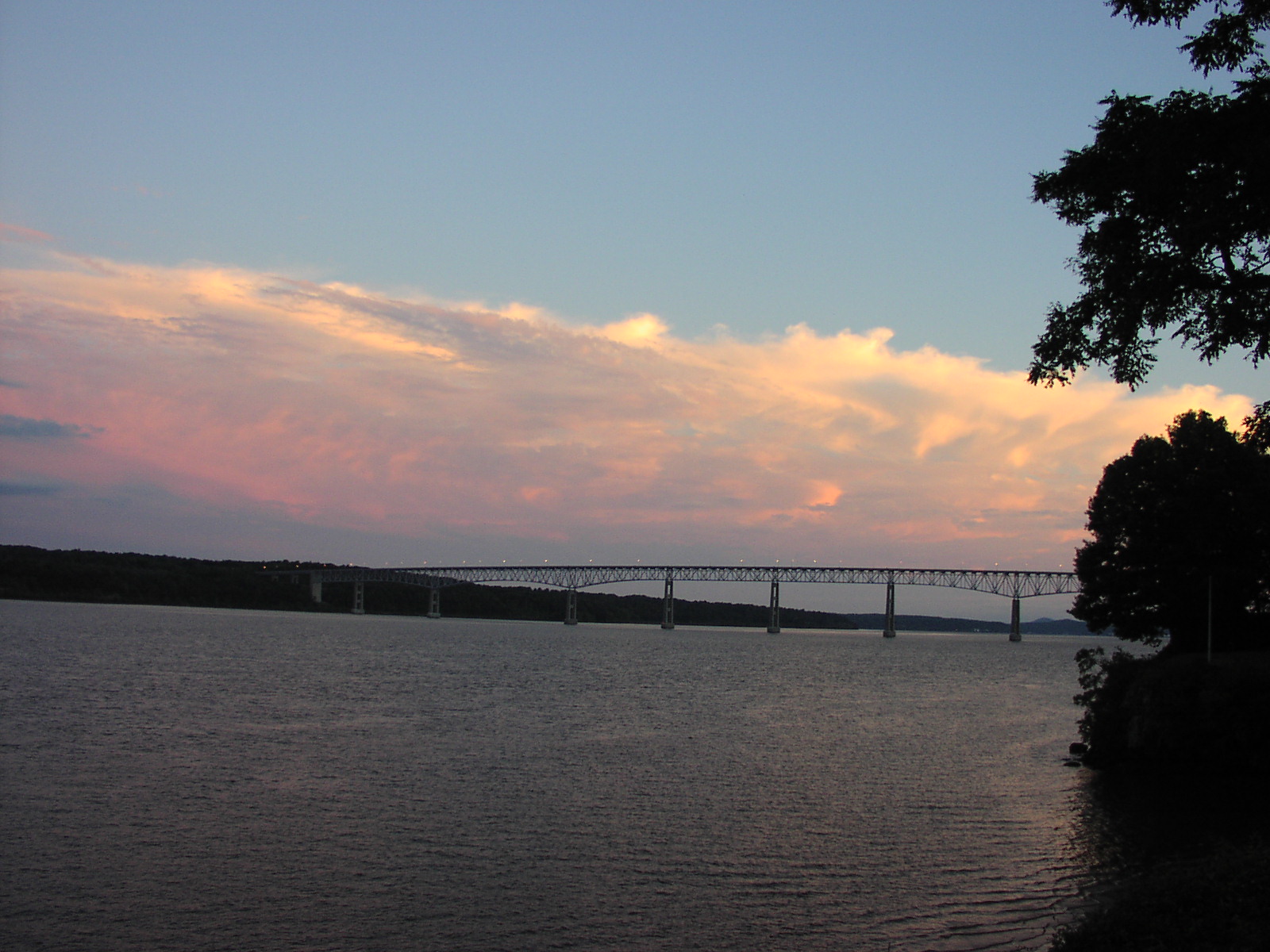 Cold front pushing east through the Hudson Valley...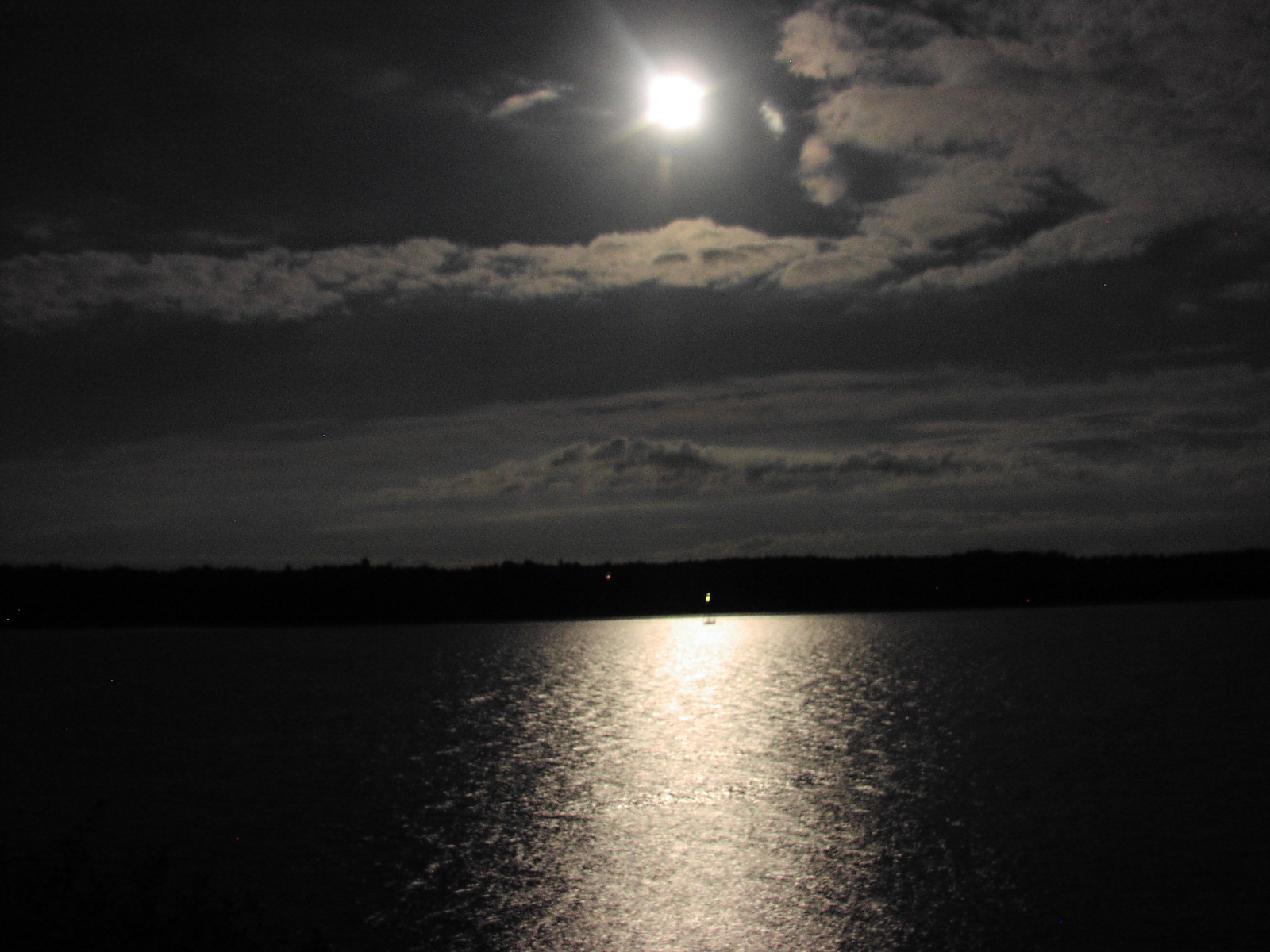 ..followed two hours later by the September "Super Moon".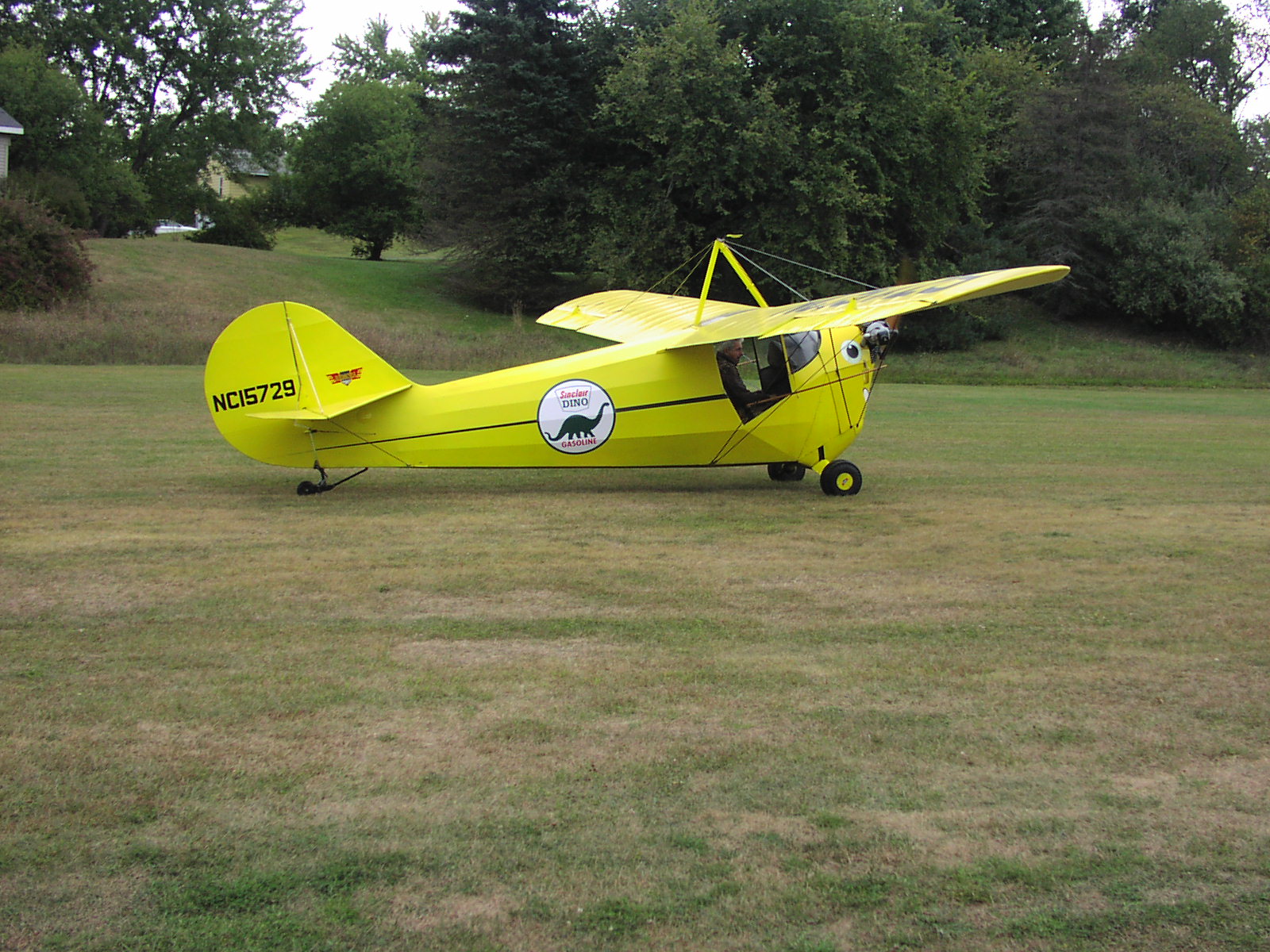 Kline Kill fall fly-in -- 1931 Aeronca C3 NC15729.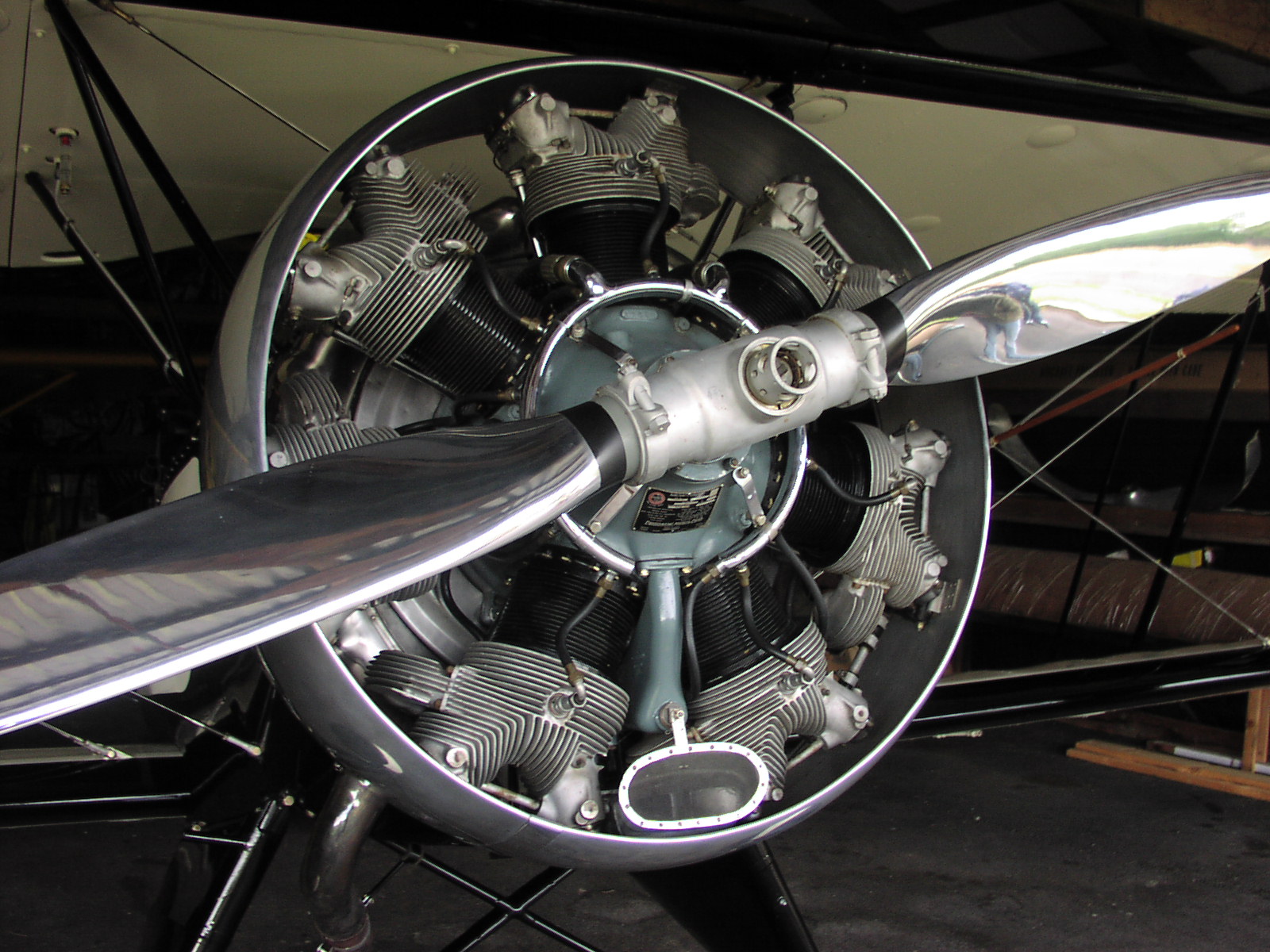 Kline Kill fall fly-in -- the Waco's 7 cylinder 220 hp Continental Engine.
Web Page Archives
May 24, 2013 Archive August 1, 2013 Archive
April 14, 2013 Archive May 1, 2013 Archive
February 20, 2013 Archive March 17, 2013 Archive
September 23, 2012 Archive December 22, 2012 Archive
June 4, 2012 Archive July 14, 2012 Archive
December 26, 2011 Archive December 15, 2011 Archive
October 2011 Archive Early Summer 2011 Archive
May 2, 2011 Archive March 1, 2011 Archive
February 24, 2011 Archive February 19, 2011 Archive