End of the Season -- End of an Era
The season ended on a very sad note for the members of the Hudson River Ice Yacht Club -- our elder statesman and a guiding force in the resurrection of the historic fleet of Hudson River ice yachts, Robert (Bob) Lawrence took his leave of us last week into the hereafter.
.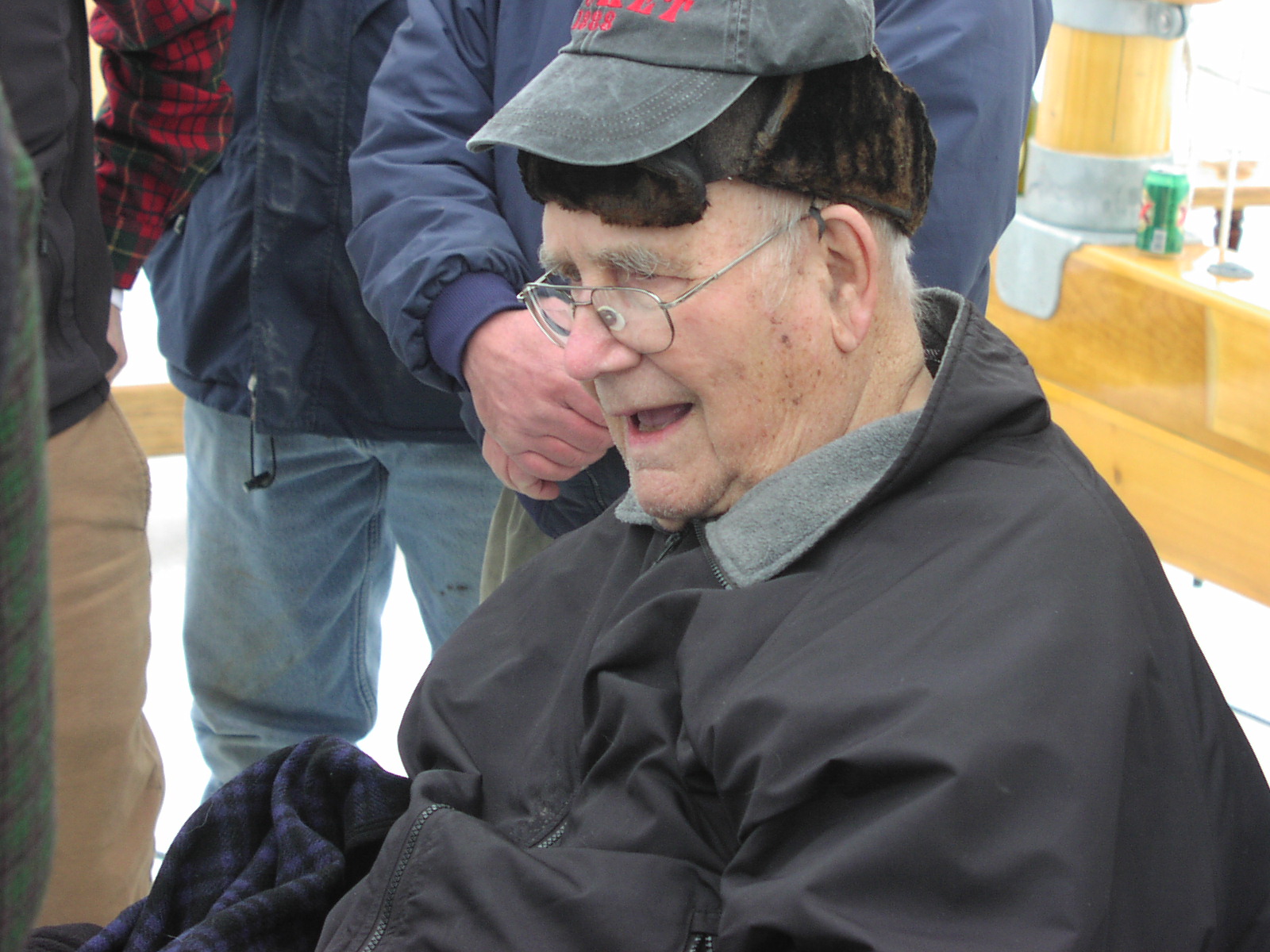 He made his last visit to the ice just over a year ago, bundled up in his chair, taking the slow and painful ride down to the Hudson River at Astor Point in the back of a pickup truck, so that he might view the Jack Frost, the historic Archie Rogers Ice Yacht Challenge Pennant of America winner that was rebuilt in his basement some forty years earlier, sail under the hands of his sons and grandson against the newly restored Rocket of NSIBYC fame.
Bob grew up in the depression and knew the value of hard work -- he ran a dairy farm early in life before starting an orchard business -- today, Lawrence Farm Orchards is one of the premiere destinations in the Hudson Valley for families every fall -- a mix of modern sustainable agriculture with an acknowledgement of the historic past of farming in the Hudson Valley. Known to many as "Pop Pop", he took great delight in driving his horse drawn wagon with a load of kids through the small village of buildings he built and live farm animals he tended to on the farm.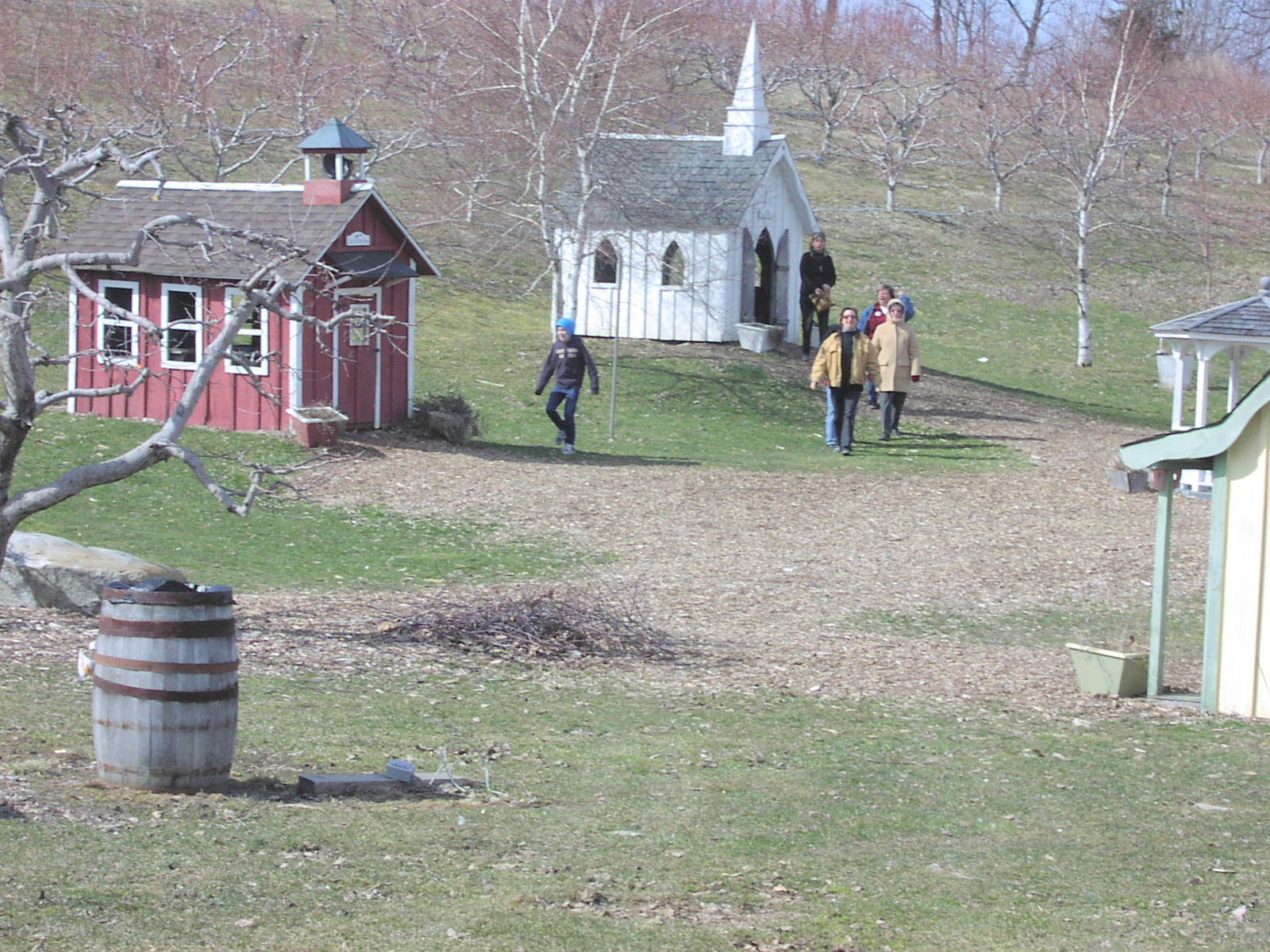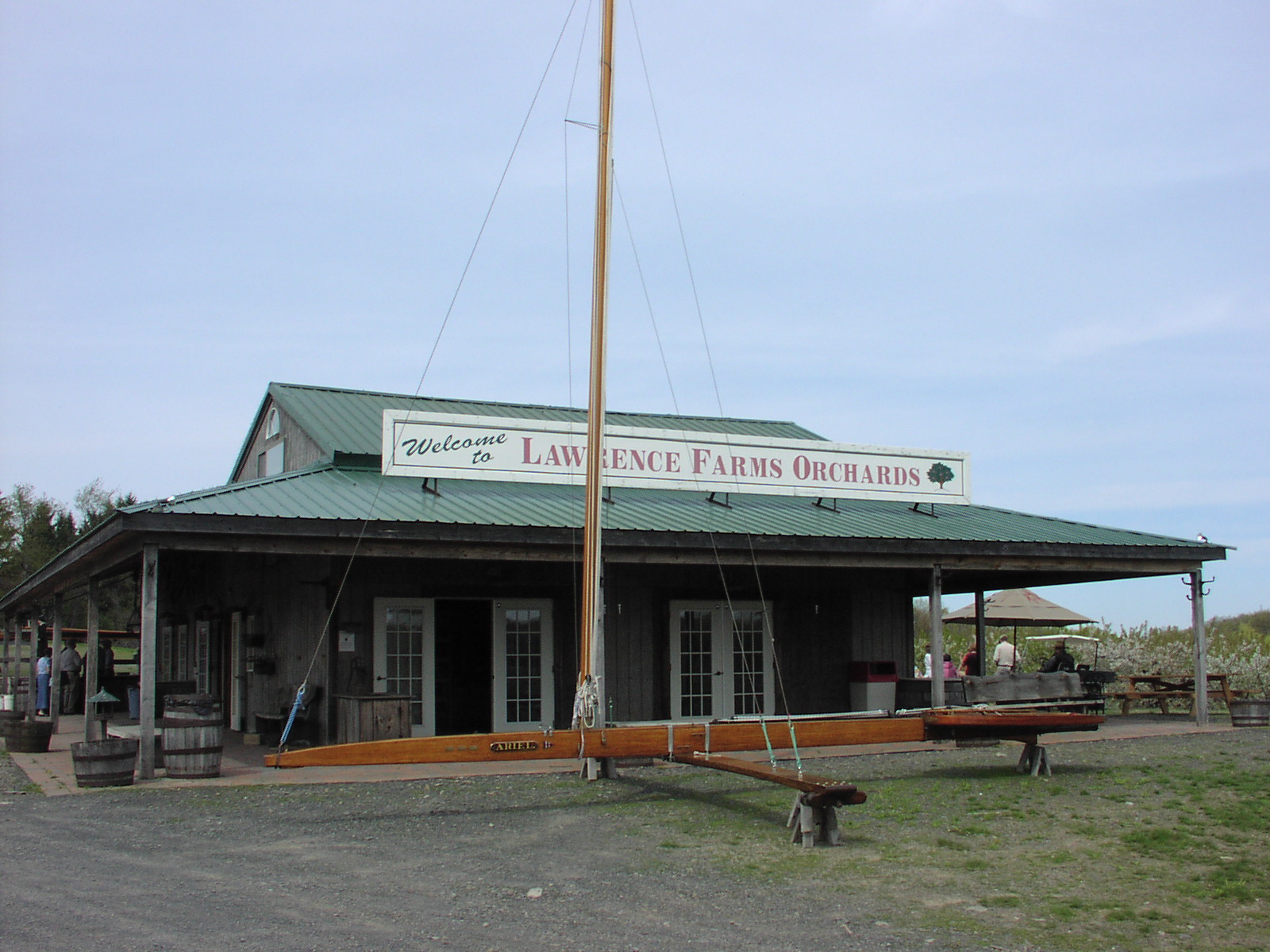 Bob had a fantastic memory, and provided us with countless details of ice yachts, personalities, and events that he remembered just as if they happened yesterday. As a young school boy, he would walk or skate across the frozen Hudson River from Newburgh to Beacon at every opportunity that afforded itself to meet up with "Captain Drake", a noted skipper of the day, to go ice boating. When the day came that he could no longer sail, he would sit on the ice or in the shop to observe and coach us into the correct ways of doing things.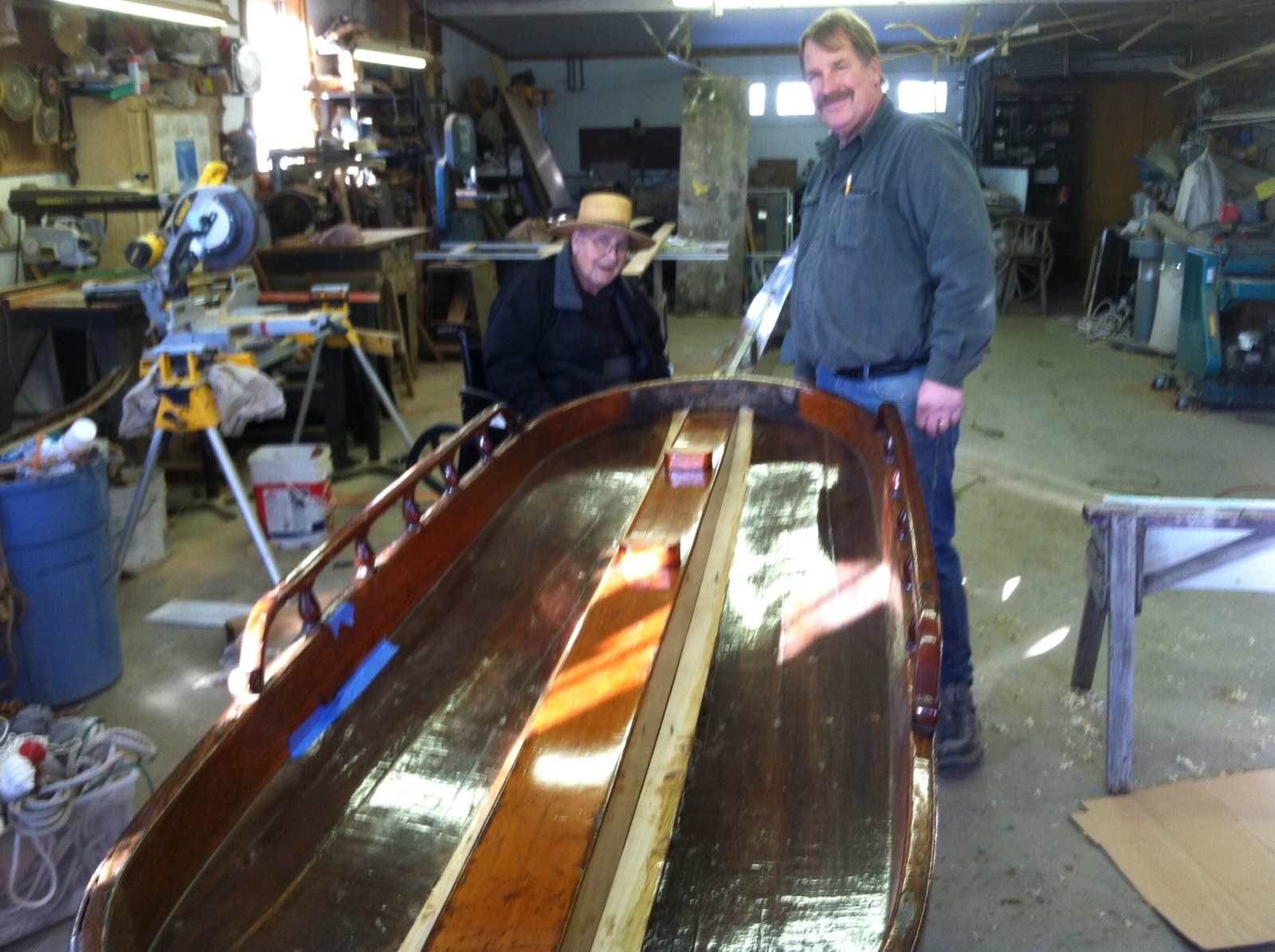 I firmly believe he died in peace when his sons and grandson came home with the trophy having finally beaten the "Jersey Boys" on their home ice two weeks ago. Rest in Peace, Bob -- we, and history, shall long salute you.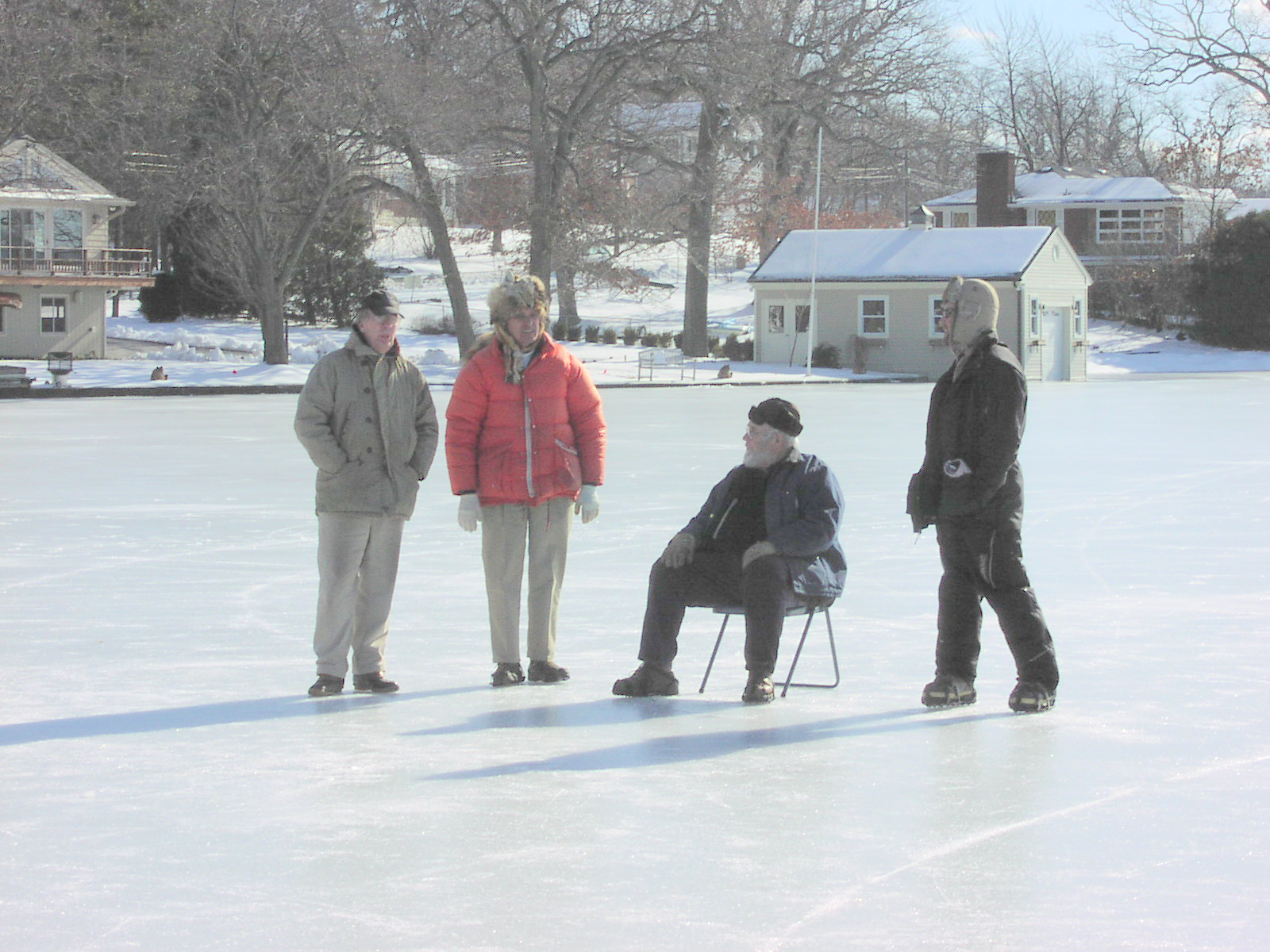 Current Jetstream Forecast and Surface Conditions -- Image by Environment Canada

End of the Season Sailing at Cheviot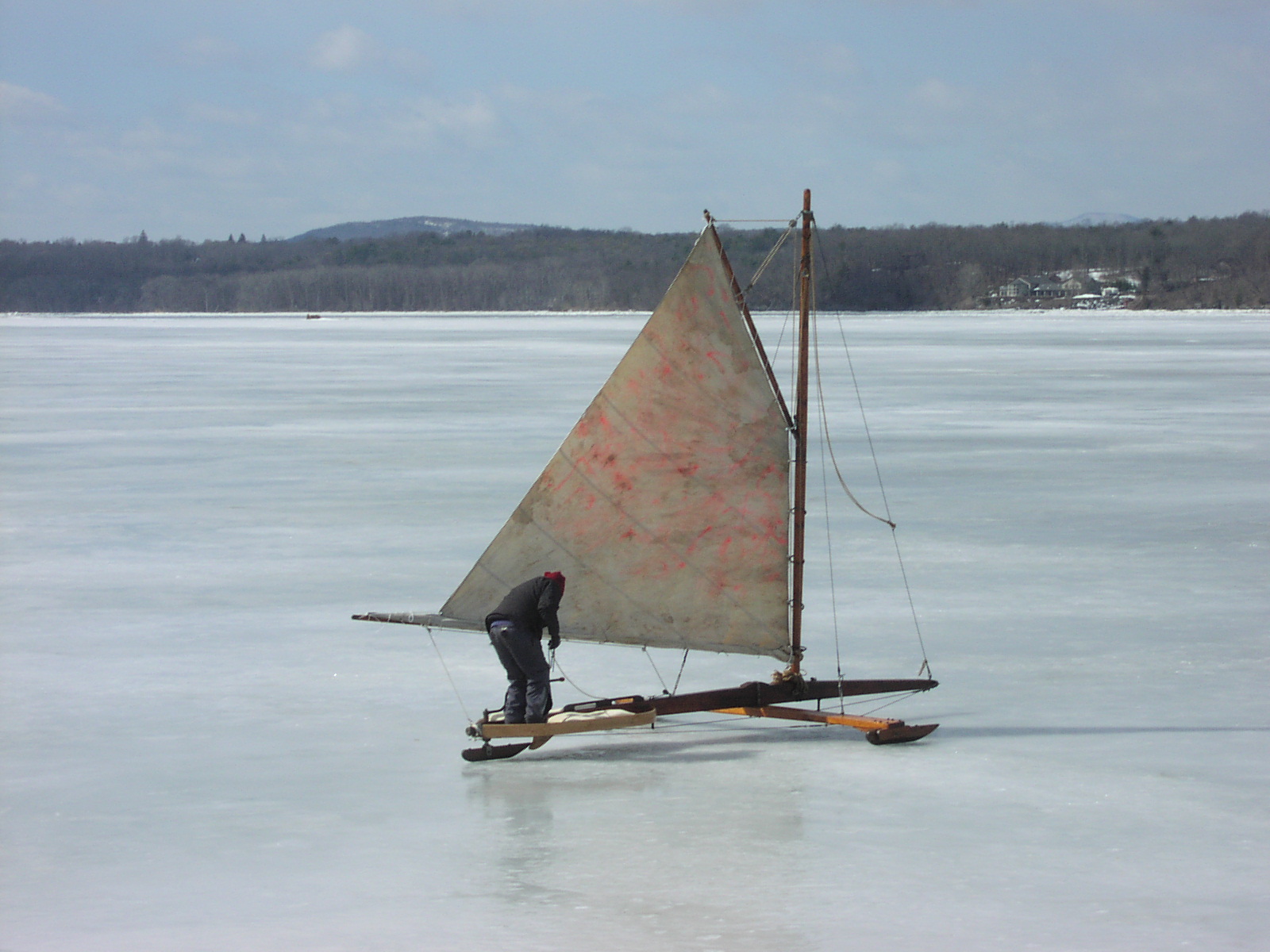 Many thanks to Lee Rubenstein for this short video he made of the action.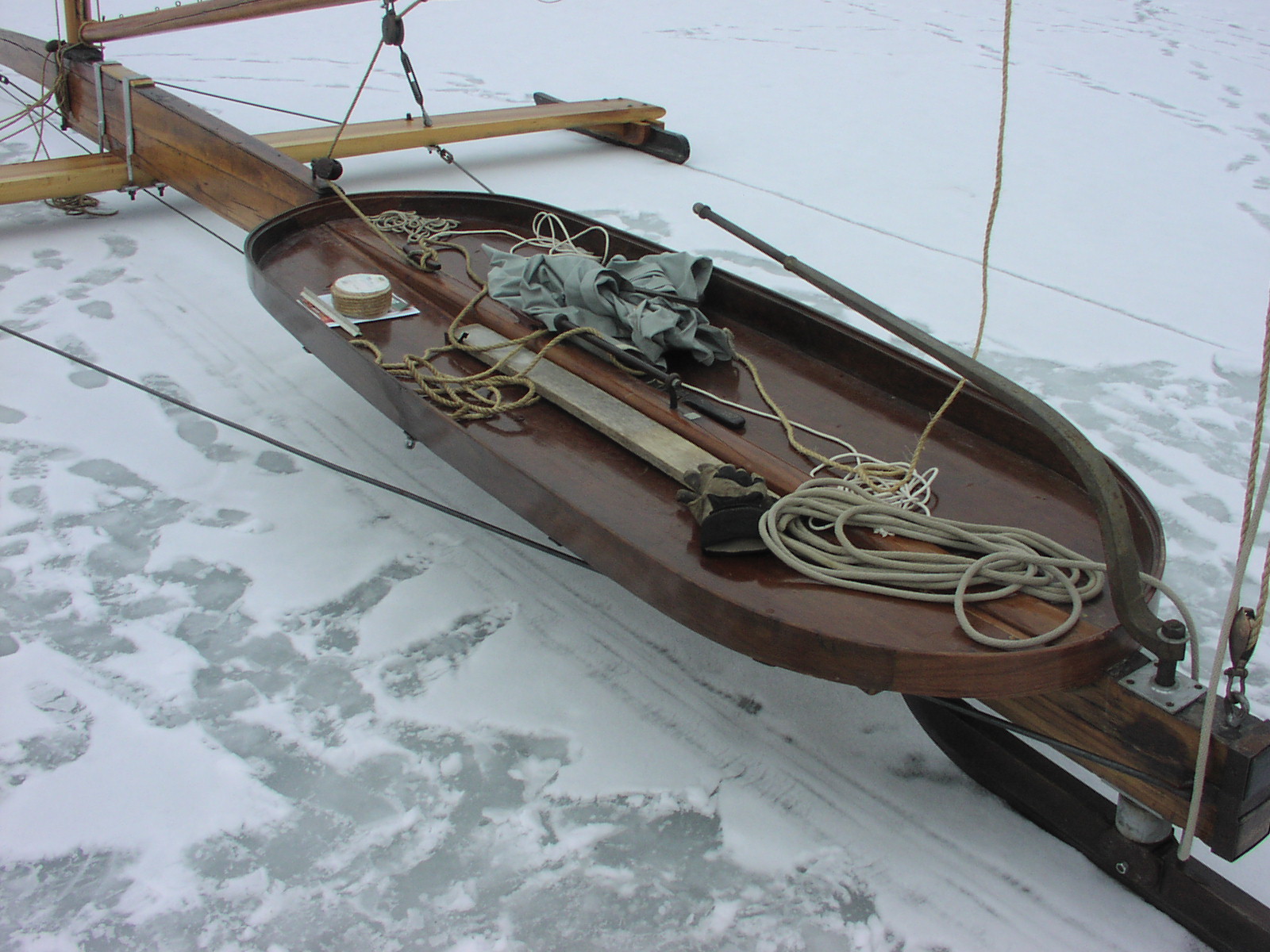 Galatea back on the ice with a new plank and repaired cockpit
The ice on the Hudson River finally leveled enough at Cheviot for a few days of sailing. I do not publicize these end of the season events -- it's just too precarious a situation to encourage the uninitiated to participate in -- one of our own sailor's went through a thin spot.