The warm weather continues here in the Hudson Valley. Two weeks ago, it was mild and rainy until a sharp cold front pushed across the valley accompanied by lightning, thunder, hail, and a ten minute downpour.
To our south, the big blizzard of 2016 brought record snowfall yesterday to the coastal cities. The cutoff line of this storm was sharp as it ran up against a very cold and dry high pressure air mass firmly entrenched over us -- consequently, we received no snow here in northern Dutchess County. From Newburgh south however, there were significant accumulations -- the Navesink at Red Bank is a slushy soup that may not get a chance to freeze as warmer weather and strong tides will prevail mid-week and hinder the setting of a sheet of ice there.
The south end of Tivoli Bay is barely three inches thick -- with the river nearly wide open and no significant arctic air on the map, it has been difficult to make ice. Again this week, the daily average temperatures will be above the magic number of 20F and we will lose ice. See Larry Cosgrove's site (linked above) for a comprehensive discussion of a possible pattern change to much colder weather come mid February.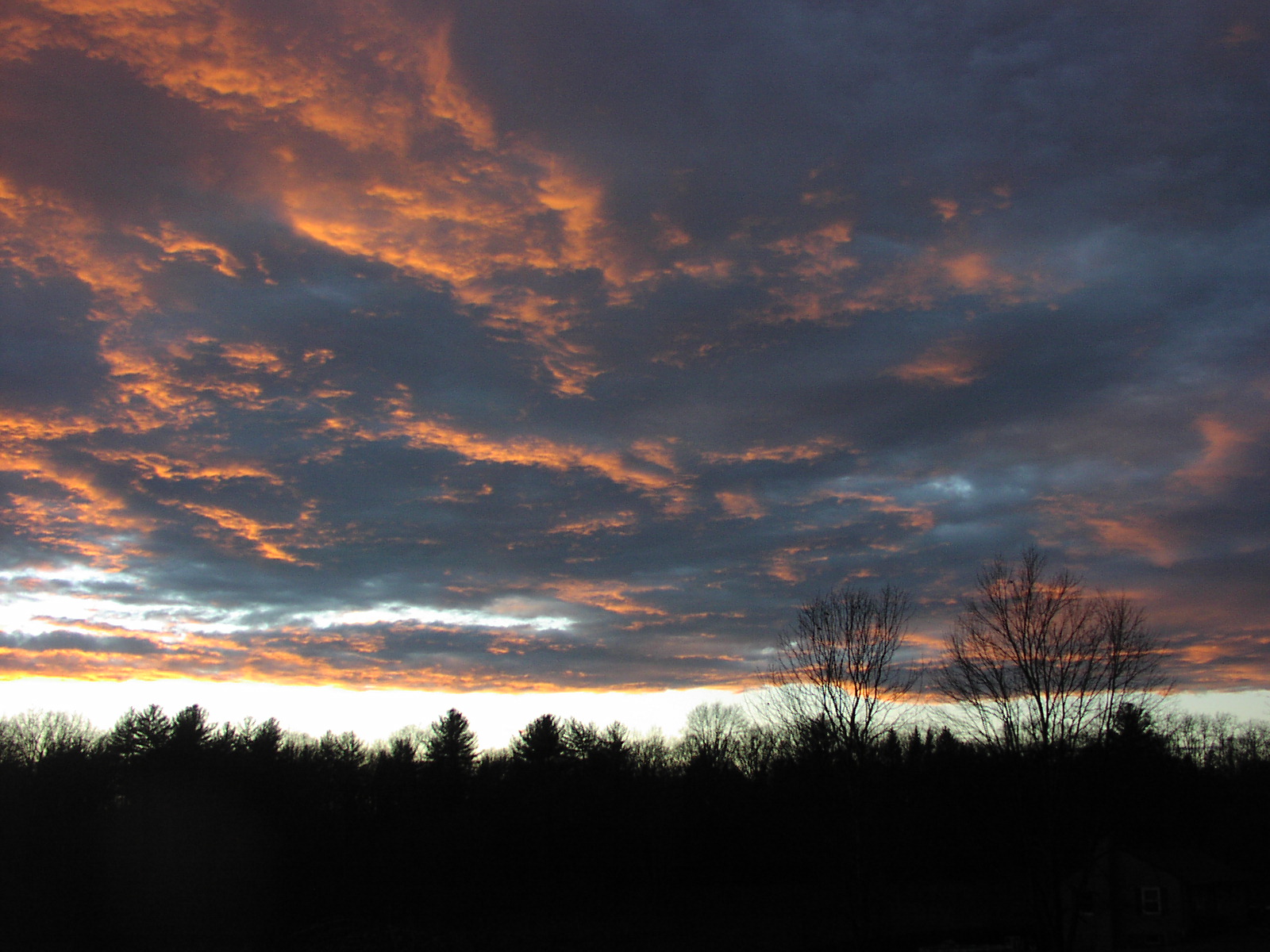 A nice sunset after the Thunderstorm on January 10, 2016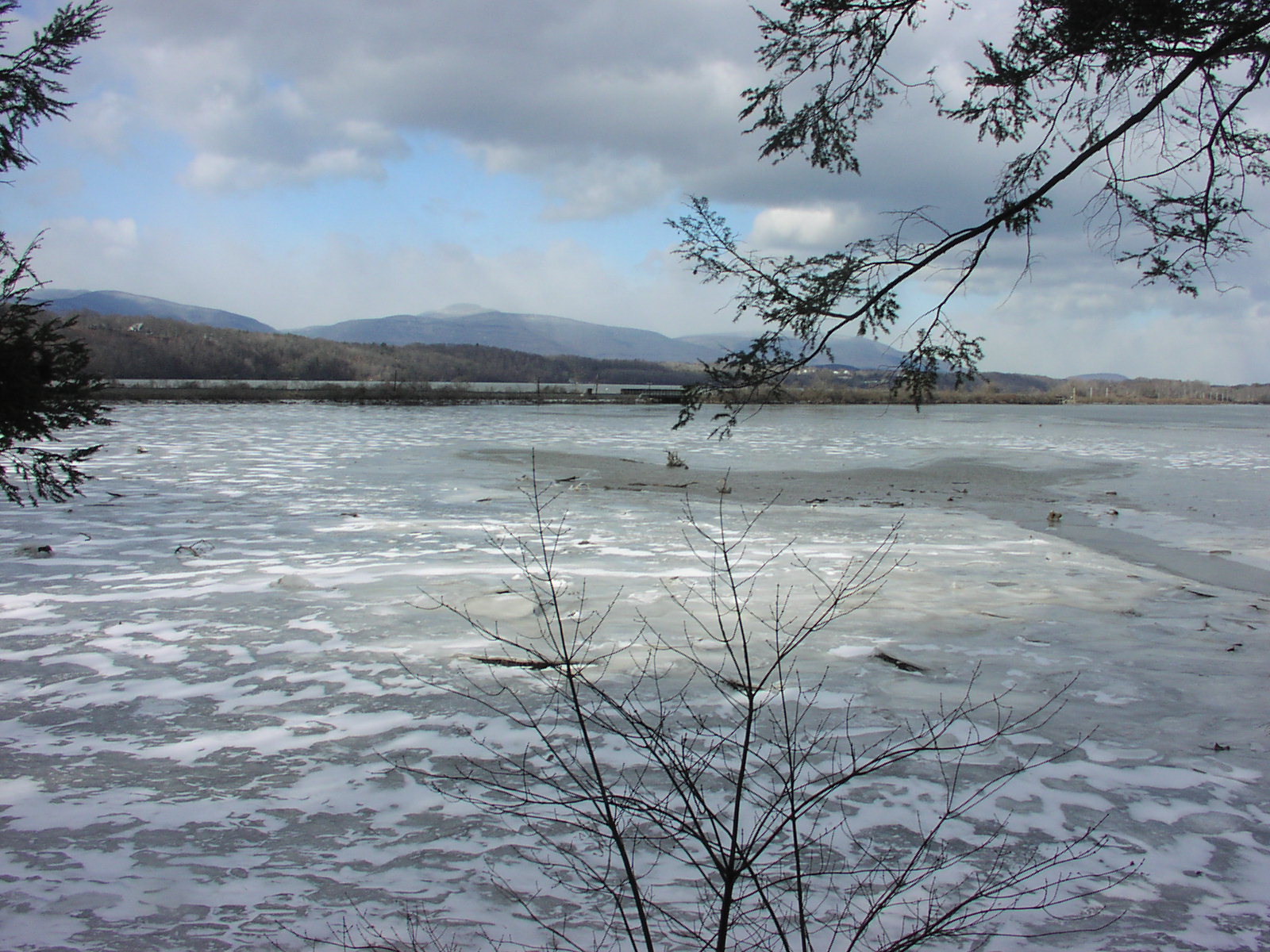 Tivoli Bay just starting to make ice on January 18th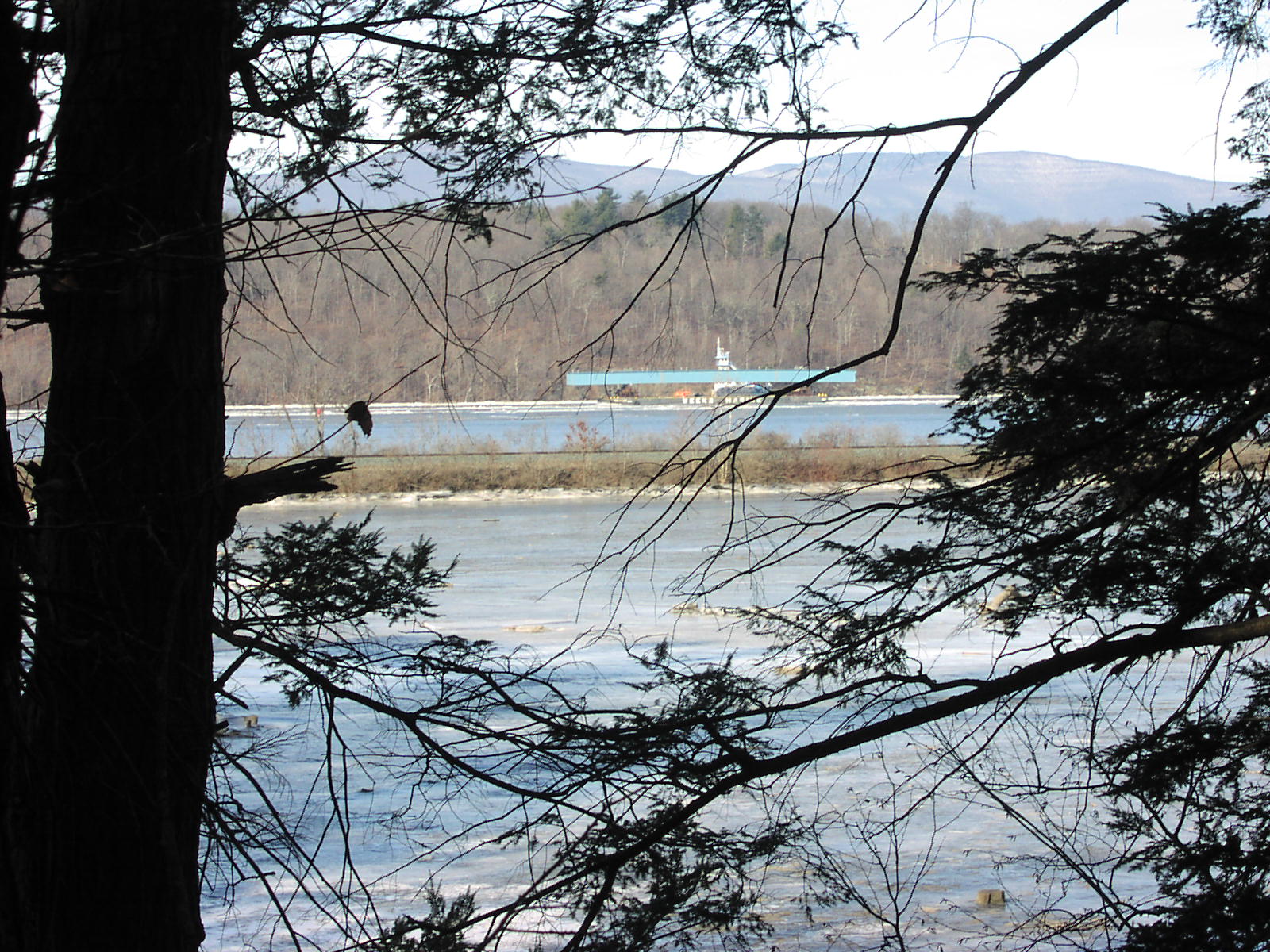 Another prefabricated deck panel being barged south to construct the new Tappan Zee Bridge across the Hudson River from Nyack to Tarrytown.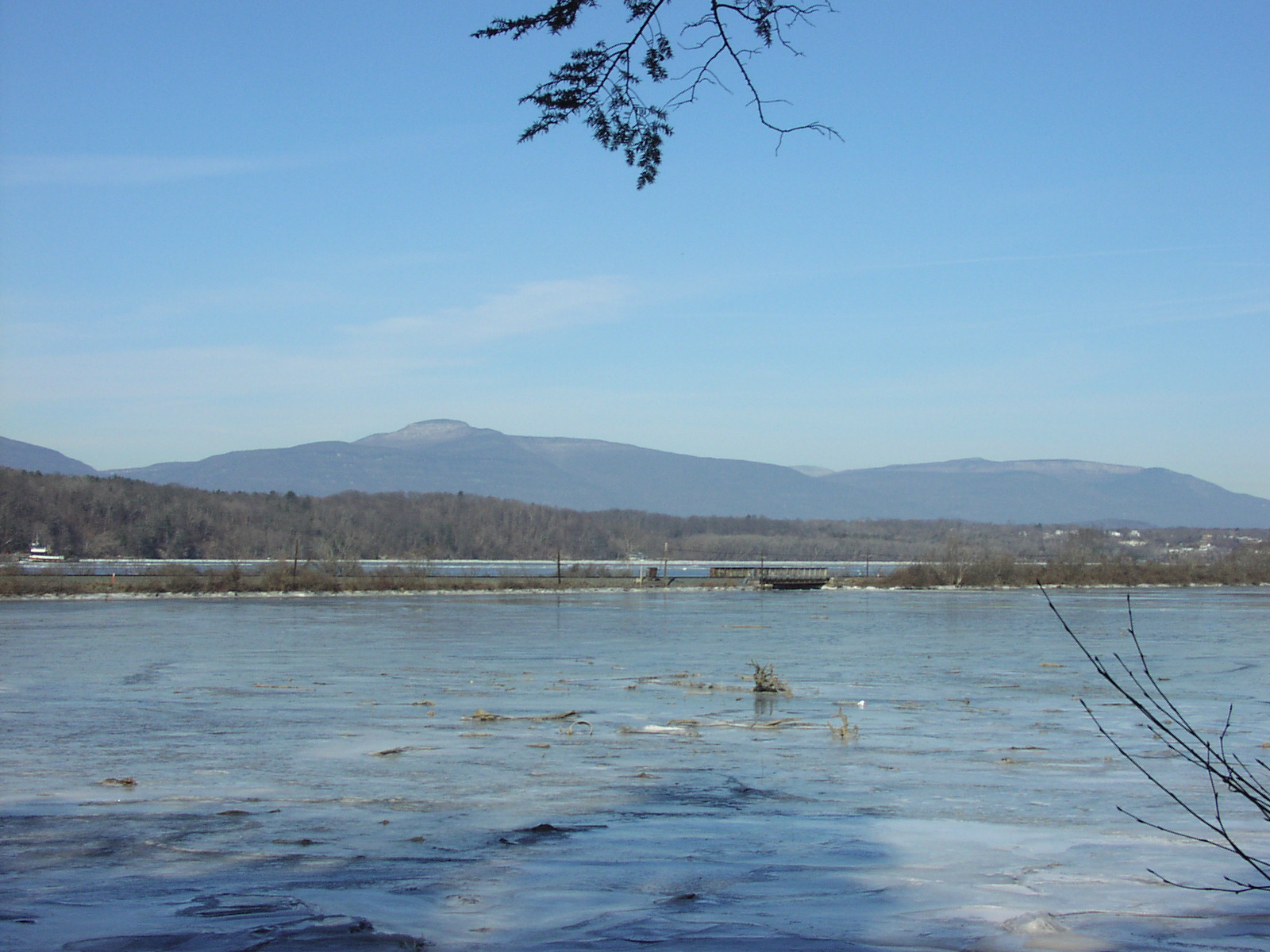 Ice is thin and has a lot of debris embedded in the surface

Current Jetstream Forecast and Surface Conditions -- Image by Environment Canada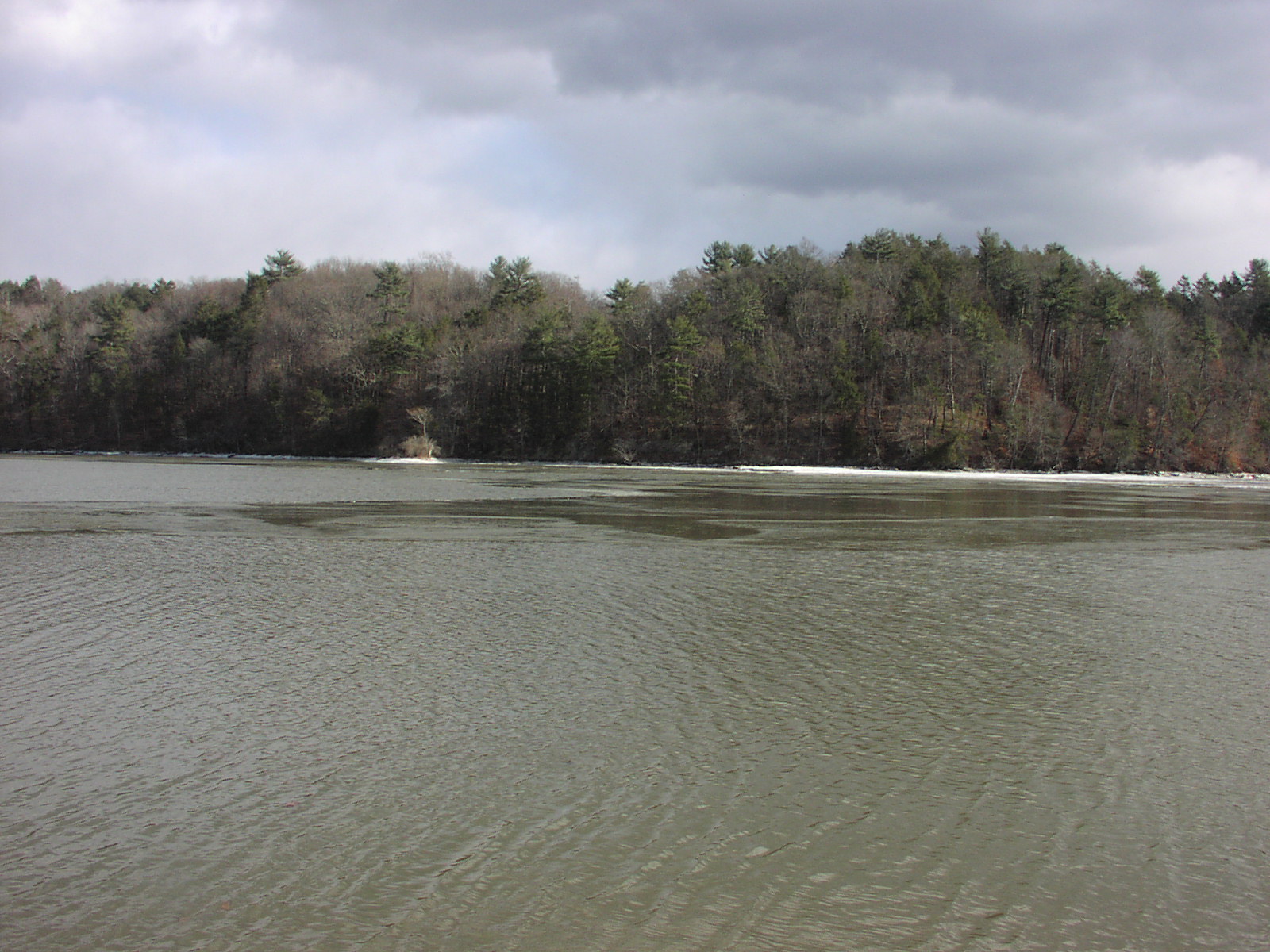 Most of the Bay was wide open last Monday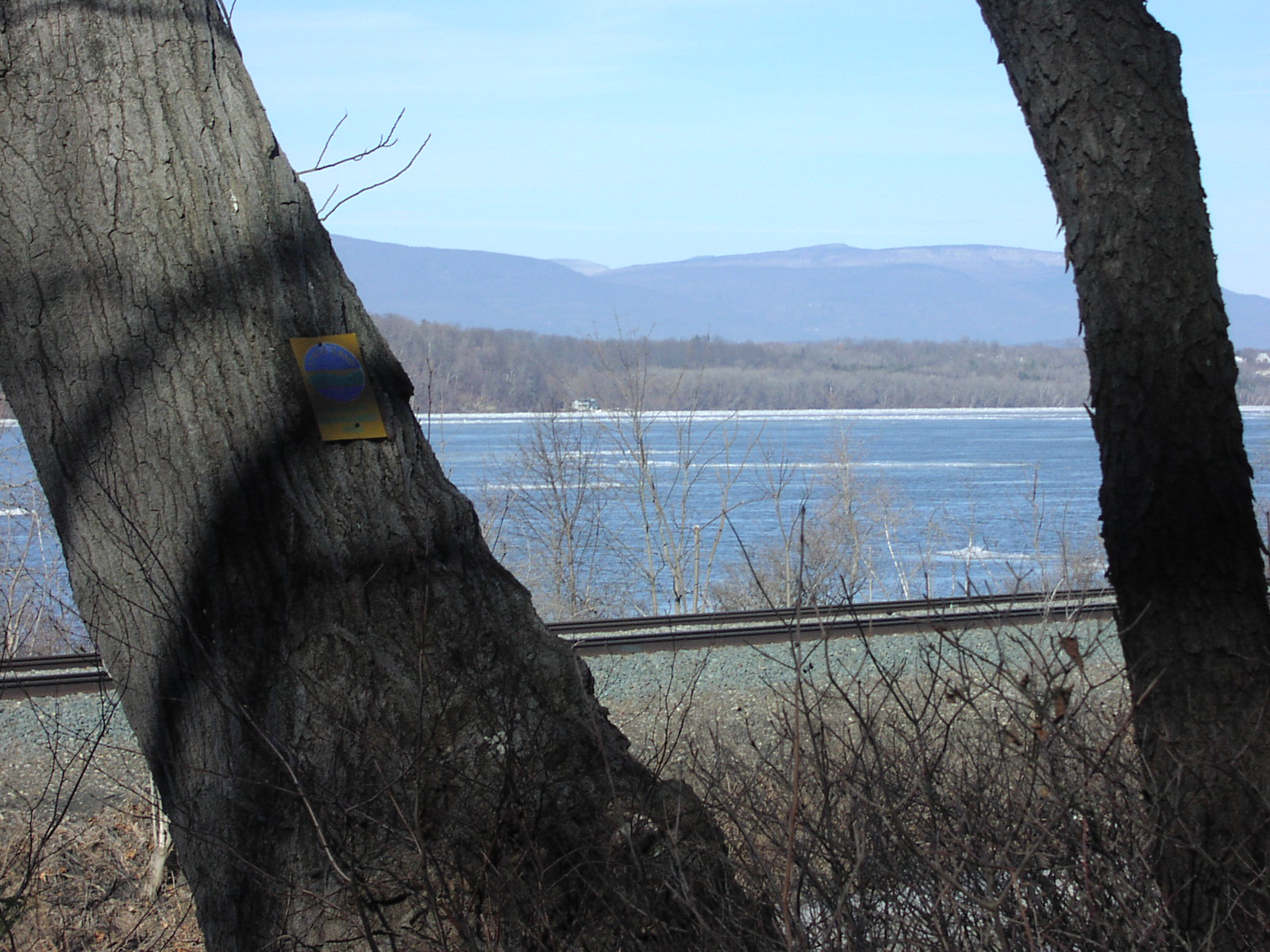 River is free flowing with a skim of drift ice