Monday Update -- February 15, 2016
Sunday dawned with record cold temperatures being recorded for the date across New York State -- I reported -12 F to the Weather Service office in Albany, one of the lowest readings in Dutchess County yesterday morning. This morning it bottomed out at -3 F. Mid-afternoon Sunday there was an inch of ice covering most of the Hudson River north of Poughkeepsie -- an energetic rising tide and a strong wind from the west was busy chewing it up and moving it slowly to the eastern shore of the river. After last night's freeze, there may be as much as three inches of new ice in favorable places. That is generally not enough to hold the sheet fast on the main stem of the river and will probably prove to be the case this week as our next storm approaches this evening. I'll get down to Tivoli Bay later this afternoon and have a look and perhaps find some new pictures to post. Several inches of snow will likely accumulate before a 50 F air mass chases out the cold air by mid morning tomorrow. The precipitation is forecast to become all rain -- perhaps heavy at times with an inch total in amount. This could hurt or help many venues -- it depends on their current conditions, the new amounts and how cold it gets after the storm departs. We'll know better on Thursday or Friday our prospects for some of the local lakes, but we will most certainly not be on the river.
If you view the February 6, 2016 Ice Flight Photos linked below, there is a nice aerial photo of the Port of Coeymans where they are building the steel deck structures for the new Tappan Zee Bridge. Google also has some good recent imagery that shows quite nicely the yard setup where they roll the finished sections out over a barge, wait for the tide to come and lift the long sections clear of the assembly tracks, and then move it across the river to make it ready for the trip to Tappan Zee.
Saturday Afternoon Report -- February 13, 2016
It's early Saturday afternoon and the arctic cold front has finally pushed southeast across Dutchess County in the last two hours. The Catskills are white from the snow squalls embedded in the long plume of moisture streaming in from the Great Lakes. While it's 10 below zero at this hour in the Adirondacks, the Hudson River is still wide open here in the Hudson Valley. It will develop a thin coating of ice over the next two days, but the forecast calls for the weather to quickly revert to the warm pattern we have seen all winter -- we may see rain and 50 F come Wednesday. The pool of sub-zero air is forecast to quickly retrench to an area north of Hudson Bay in the Baffin Bay / Greenland area. There may be some sailing on the local lakes across New York and New England as we close out the month of February, but it seems to me that we will be skunked this season when it comes to sailing our big old stern steerers on the Hudson River or Tivoli Bay.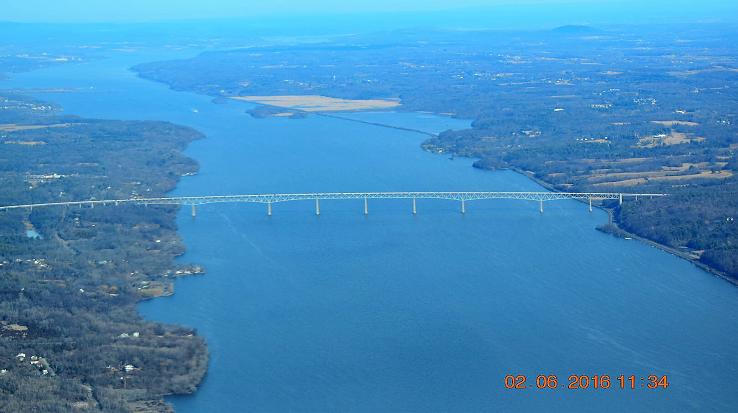 Feb. 6, 2016 -- Rhinecliff Bridge -- USCG Air Auxiliary photo of an ice free Hudson River
The photo above, taken a week ago, illustrates perfectly the lack of ice in the Hudson River this winter as well as the lack of snow cover. If you zoom in on Tivoli Bay, it's hard to find much ice. With mild temperatures and no snow cover, the land mass is warming rapidly with the vernal equinox just 5 weeks away. The ground is barely frozen in most locations and many tributaries of the Hudson have been fast flowing for several weeks.
On the Navesink at Red Bank, NJ, the snow from the big coastal blizzard clogged the upper end of the River with a thick slushy mush. Unfortunately, it never got cold enough to congeal into a solid sheet of snow ice. It has slowly eroded away and the NSIBYC's flagship ice yacht, ROCKET, was moved back into it's summer storage home. Unless something spectacular develops at Sebago or Winnipesaukee, the big boats will not likely see the ice this winter.
If the wind eases off by afternoon there may be some action across the northeast tomorrow or Monday when the thickness has rebuilt enough on the smaller lakes to safely support the lightweight DN fleet and the smaller skeeters.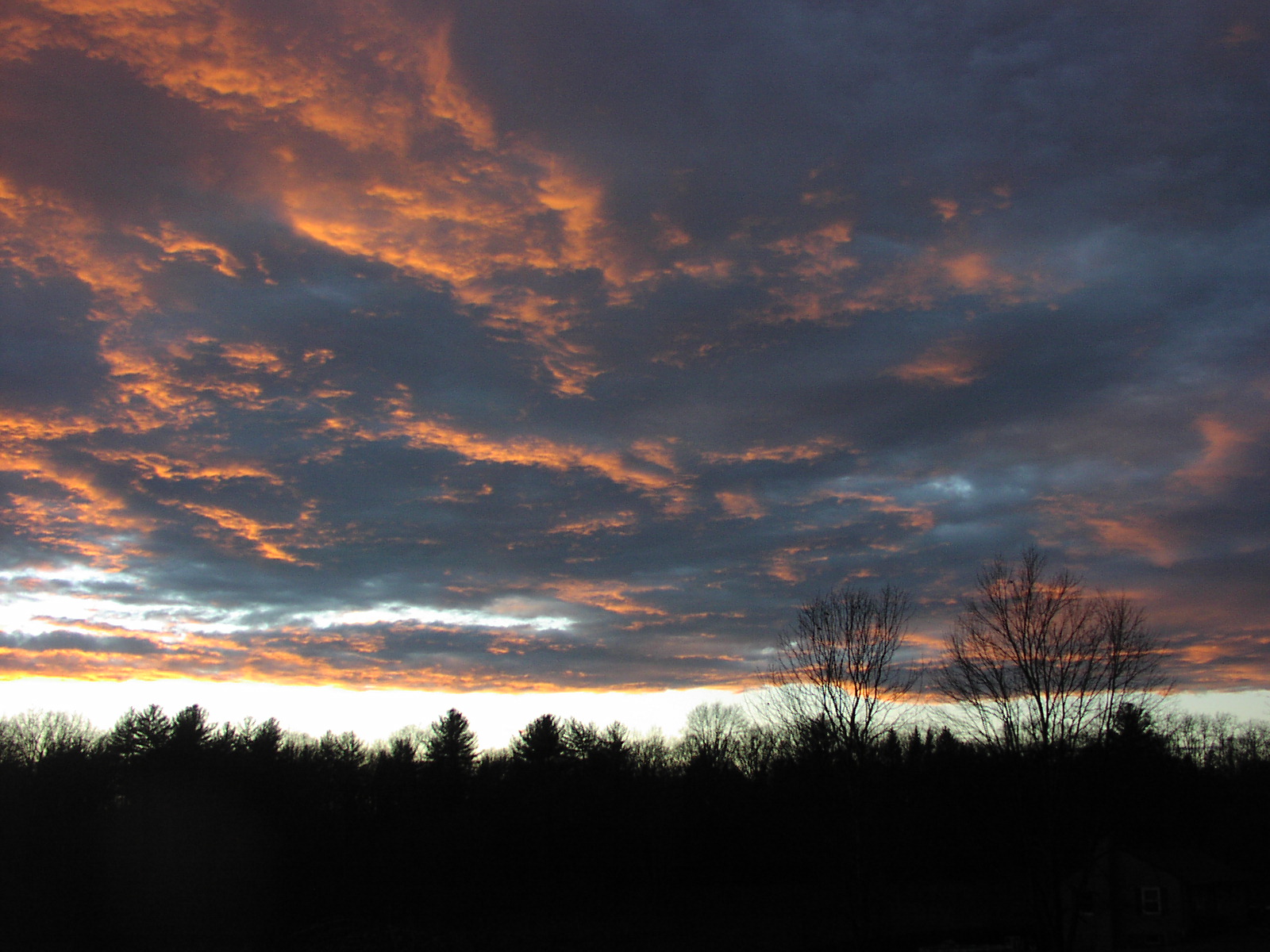 A nice sunset after the Thunderstorm on January 10, 2016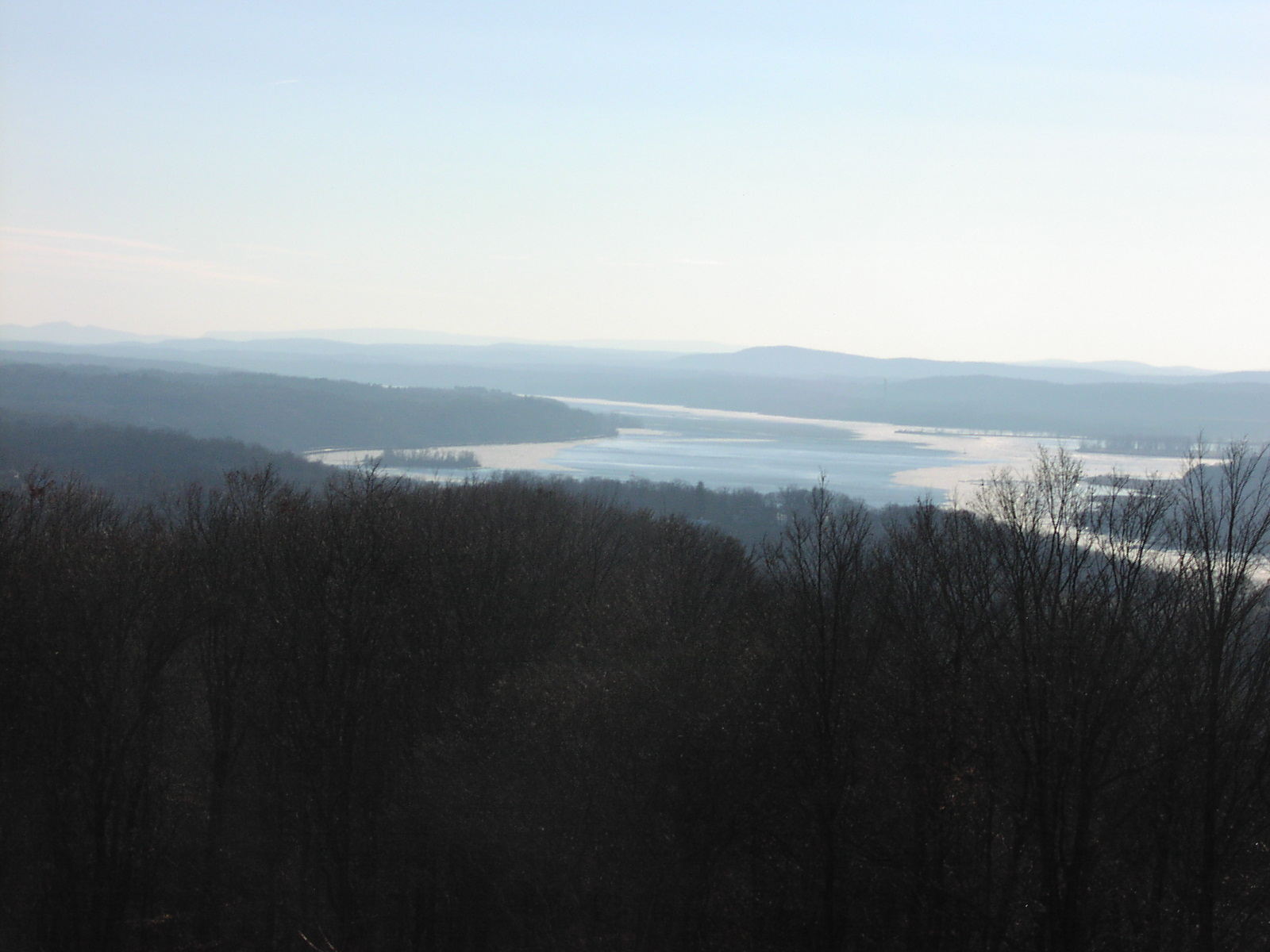 January 30th view from Olana -- ice is breaking up and flushing out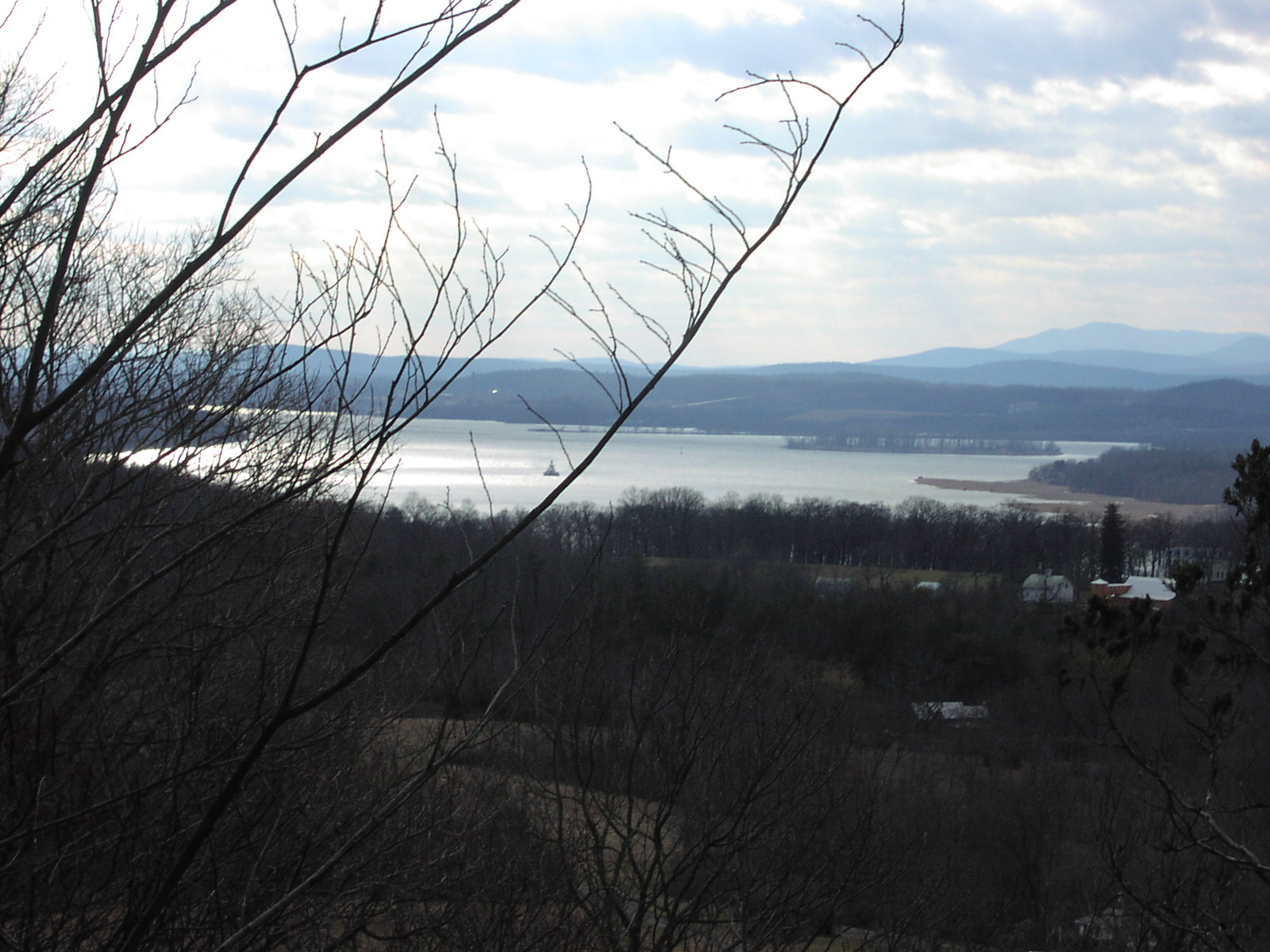 February 6 view from Olana -- river is wide open.

Current Jetstream Forecast and Surface Conditions -- Image by Environment Canada

Road Trip to Winnipesaukee?
When the clock has all but expired on our season in the Hudson Valley, we start thinking about making a road trip. Dave Emerson was kind enough to let me repost these lovely aerial photos he took of Winnipesaukee on Saturday. Lots of open water still showing -- the local opinion is that Winni is not yet safe. Thanks to Jeff Brown for pointing me to the source of these images.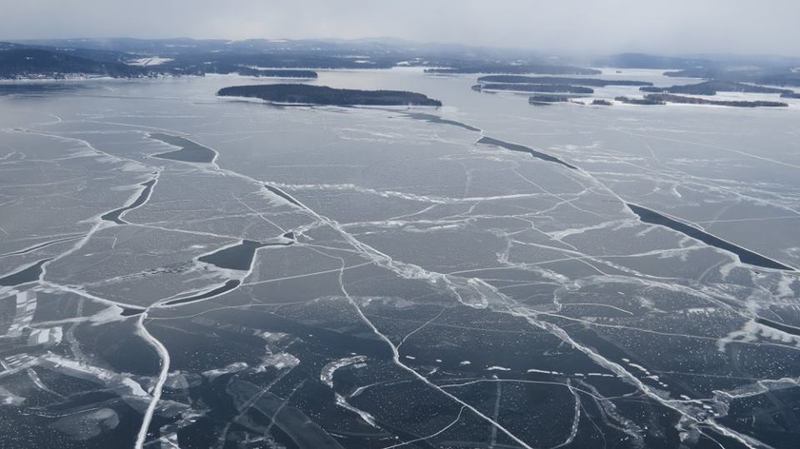 Photo Copyright by DAE Aviation Enterprises Corp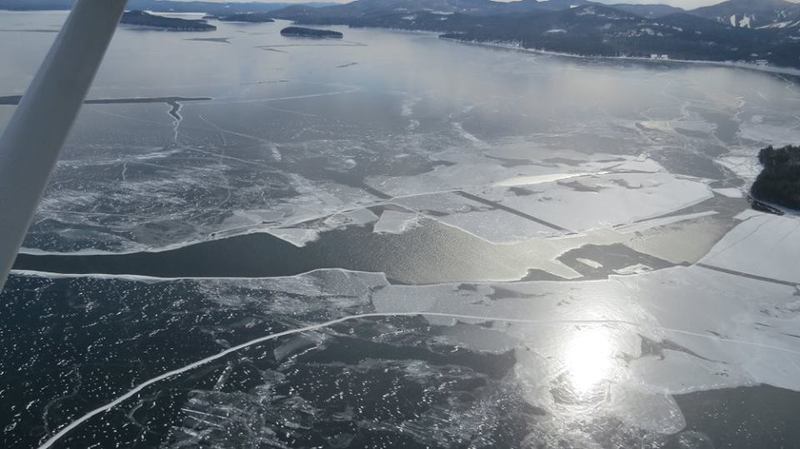 Photo Copyright by DAE Aviation Enterprises Corp
Web Page Archives
December 6, 2015 Archive June 30, 2015 Archive
June 6, 2015 Archive April 25, 2015 Archive
April 1, 2015 Archive March 26, 2015 Archive
March 3, 2015 Archive February 19, 2015 Archive
January 24, 2015 Archive January 15, 2015 Archive
December 13, 2014 Archive September 1, 2014 Archive
April 20, 2014 Archive February 5, 2014 Archive
January 18, 2014 Archive January 3, 2014 Archive
December 8, 2013 Archive September 22, 2013 Archive
May 24, 2013 Archive August 1, 2013 Archive
April 14, 2013 Archive May 1, 2013 Archive
February 20, 2013 Archive March 17, 2013 Archive
September 23, 2012 Archive December 22, 2012 Archive
June 4, 2012 Archive July 14, 2012 Archive
December 26, 2011 Archive December 15, 2011 Archive
October 2011 Archive Early Summer 2011 Archive
May 2, 2011 Archive March 1, 2011 Archive
February 24, 2011 Archive February 19, 2011 Archive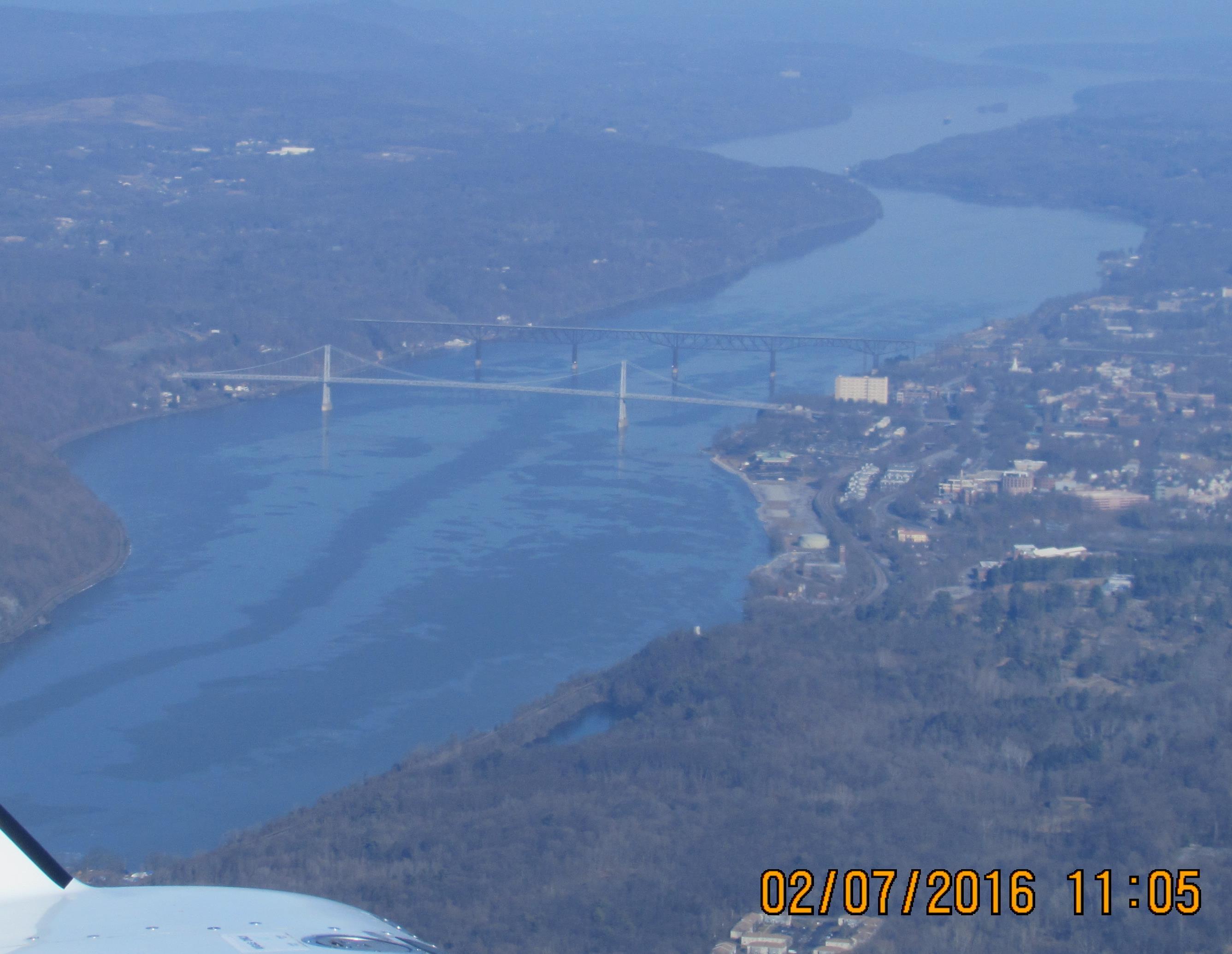 Ice being flushed down river at Poughkeepsie -- USCG Air Auxiliary photo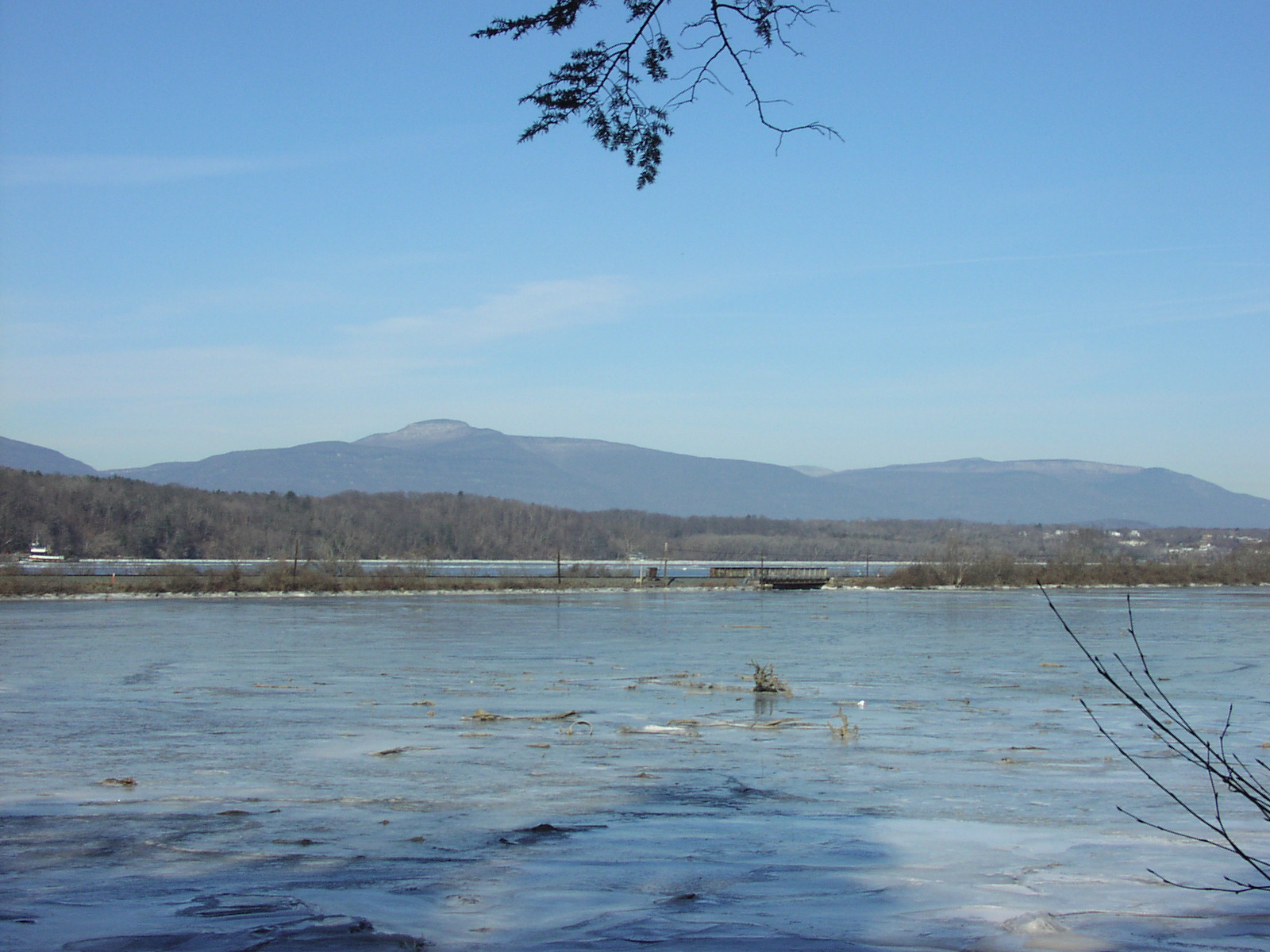 Tivoli Bay ice is thin and has a lot of debris embedded in the surface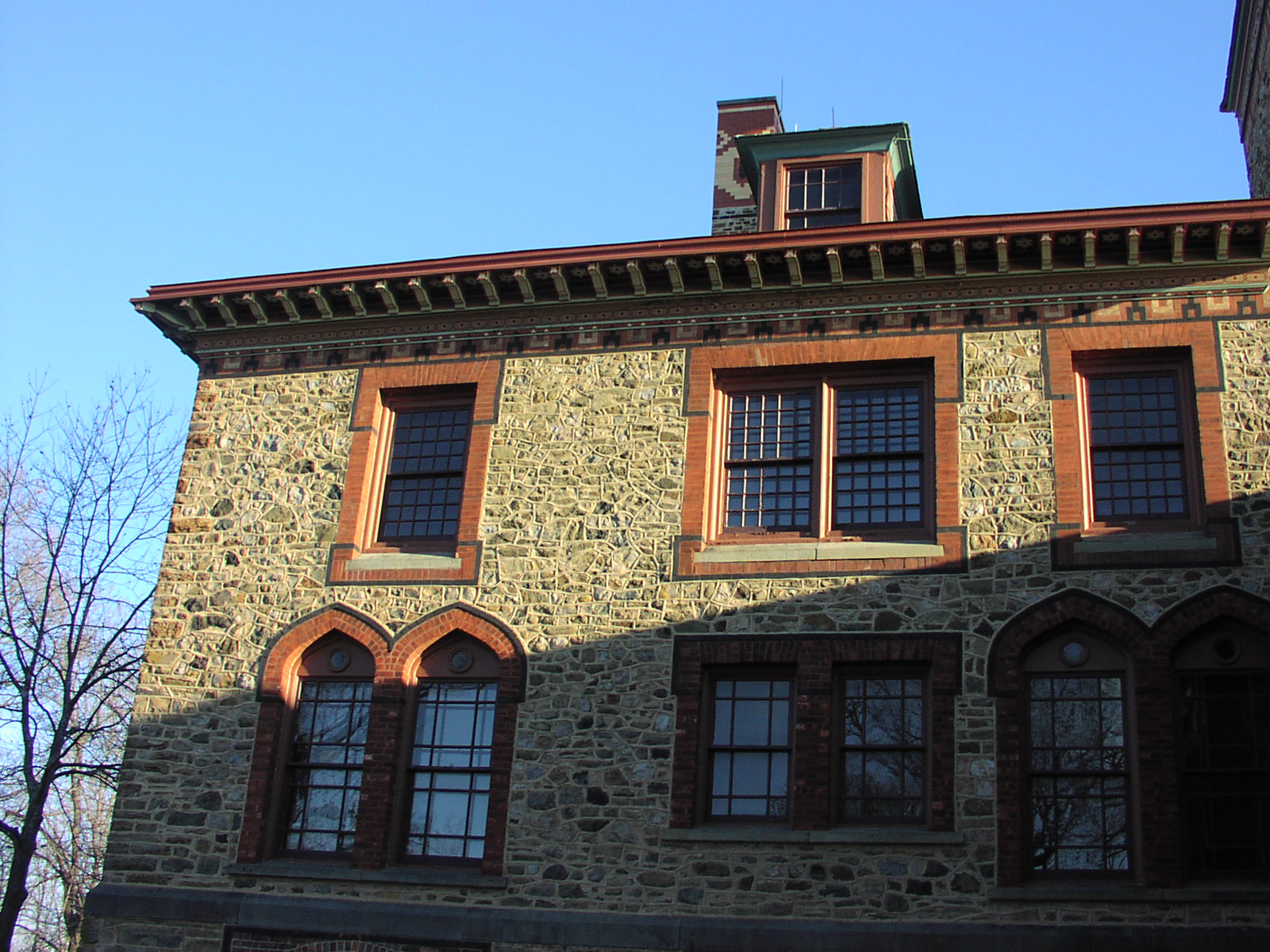 Olana State Historic Site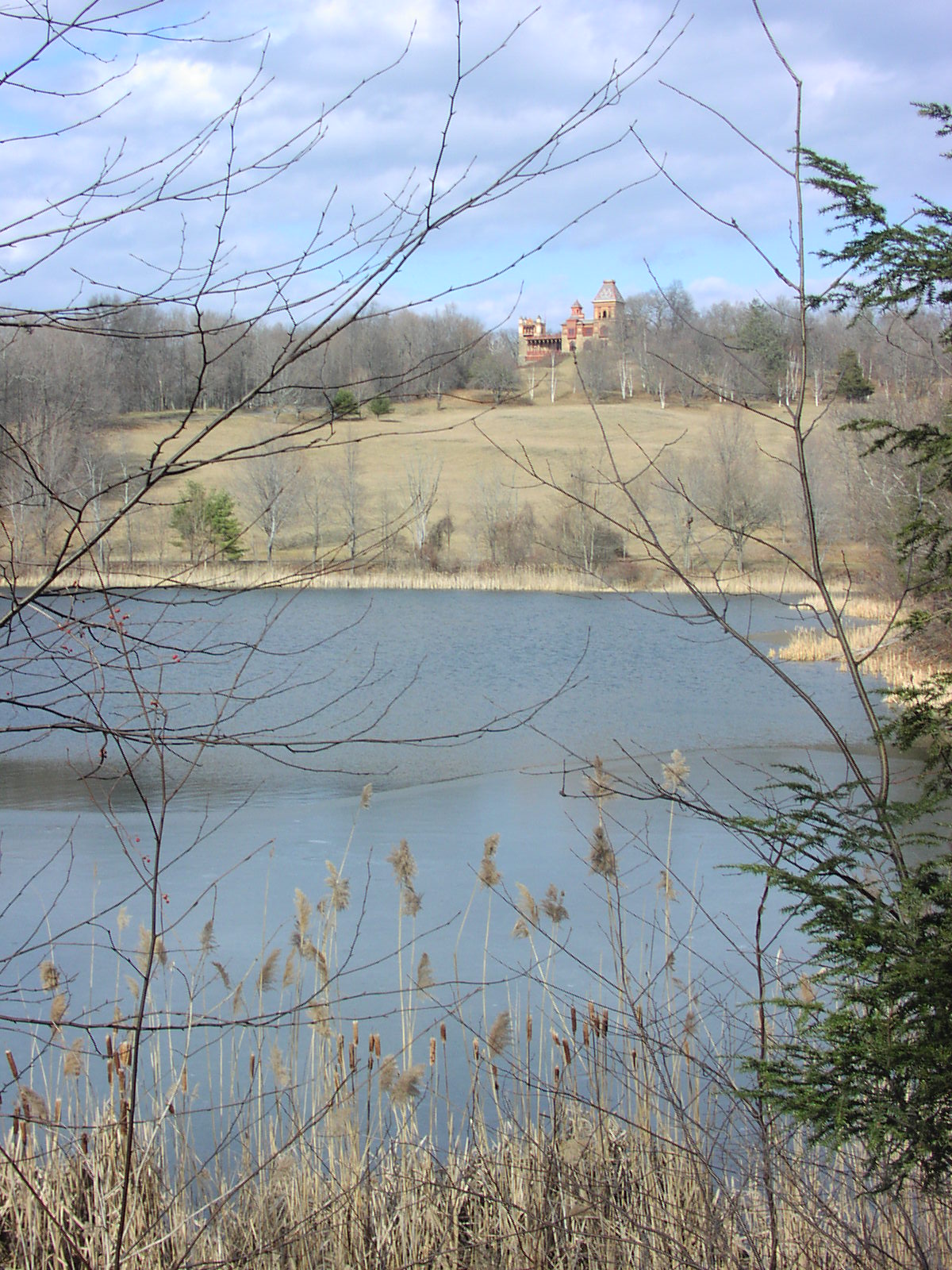 Not much ice on the "ice pond" at Olana -- 45,000 cubic yards of clay was hand dug out of this area to create a water supply and source of ice for the estate.