Copyright John A. Sperr
Preserving and Sailing the Historic Gaff Rigged Ice Yachts of New York's Hudson River Valley


photo Copyright Glen Burger, February, 1994
Sailing my favorite ice yacht, Spider, on the Hudson River at Germantown, NY
The Manhasset Project
The Hudson River Ice Yacht Club has purchased the historic Buckhout built ice yacht "Manhasset" from the Scott Family and moved it from Iowa back to the Hudson Valley. The club is soliciting contributions to defray the acquisition and finance the restoration of this historic ice yacht. Donations to the project can be sent to the club at the following address:
Hudson River Ice Yacht Club
C/O John Sperr Treasurer
PO BOX 573
Rhinebeck NY 12572-0573
Current Conditions & Sailing Activity
Spring Potluck Party / Picnic
Sunday, May 7, 2017
2 - 5 pm
Newburgh, NY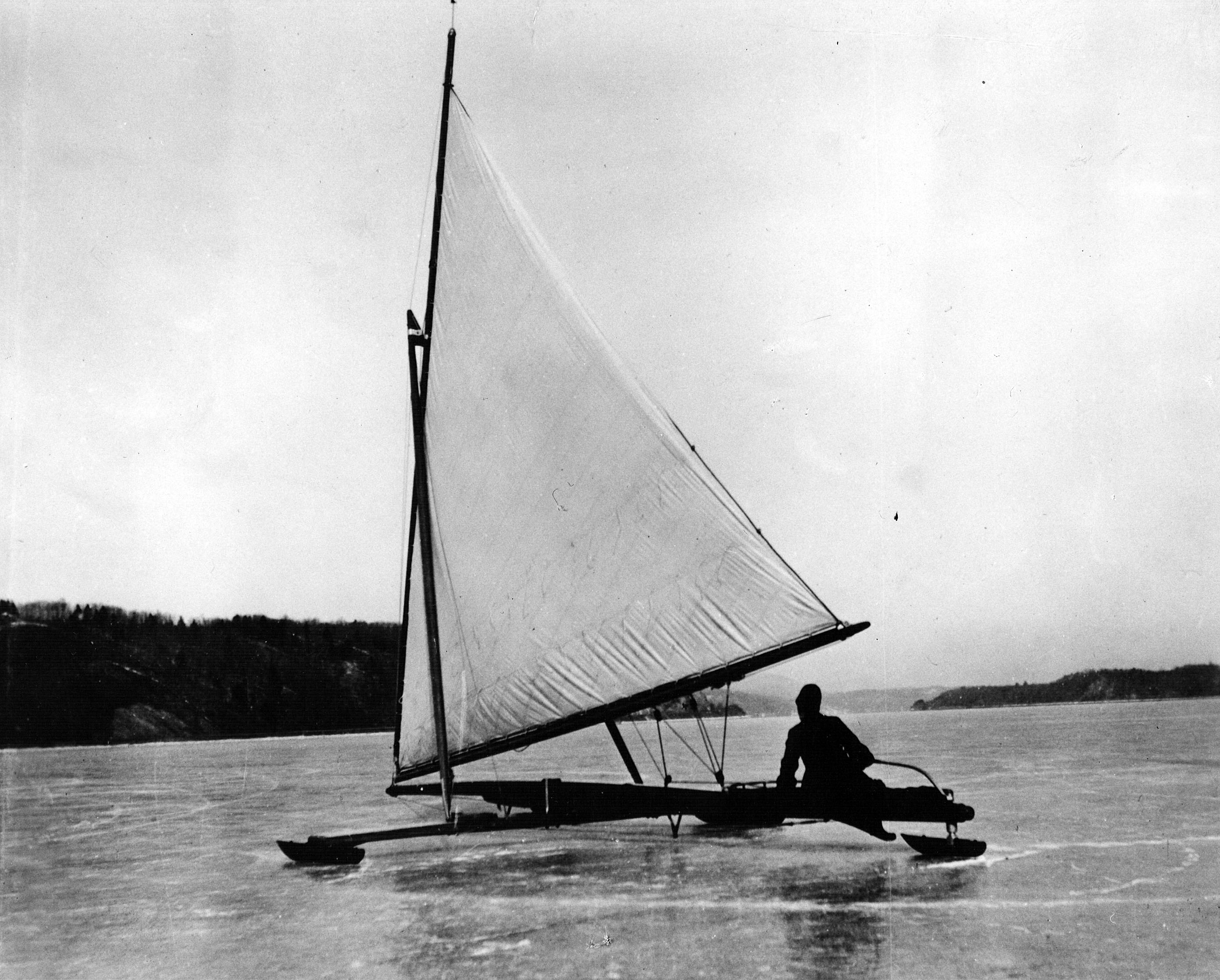 "I enclose two copies of prints enlarged from a Kodak, showing me at the helm of the ice yacht HAWK. I suggest that you have
this framed and hung on the wall over the spars. It can be labeled 'FDR at helm of ice yacht HAWK off Roosevelt Point, 1905'."
Photo and quoted text courtesy of the Franklin D. Roosevelt Presidential Library and Museum, Hyde Park, New York.
Current Conditions & Sailing Activity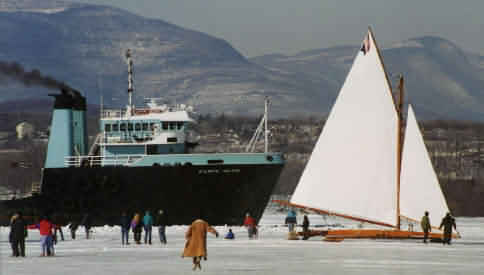 photo Copyright Glen Burger, February, 1994
Hudson River Sailing Activity, News, Pictures, and Weather Links
Salvage tug Atlantic Salvor (6,480 HP) breaking 24" of ice while
Jack Frost (50' LOA - 735 sq. ft.) looks for wind off North Germantown Landing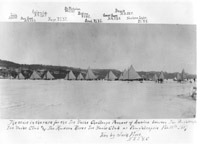 Reprint from F.D.R. Library (Roosevelt Museum) via Brian Reid
Ice Yacht Challenge Pennant of America
1887 Photo of Racers Ready on the Line
Links to other Iceboating Interest Groups
White Wings and Black Ice
Brian Reid's Iceboating Blog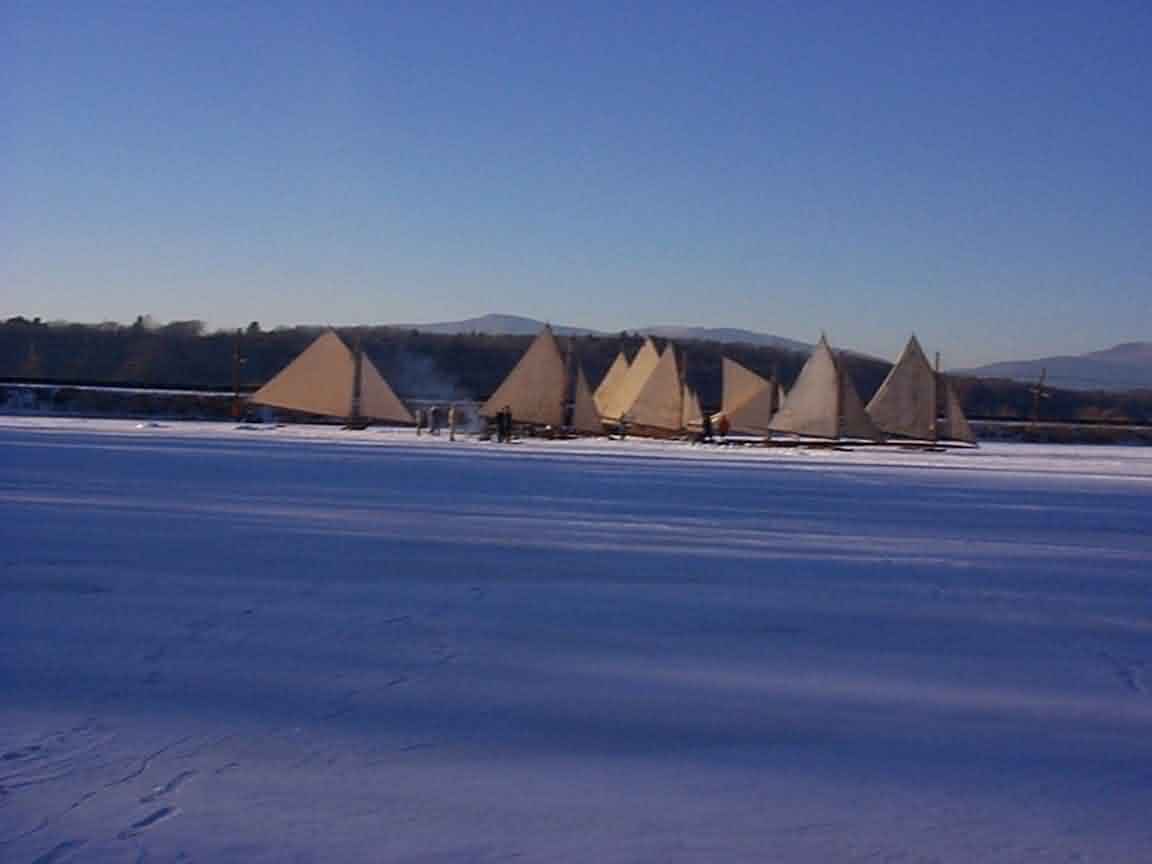 photo Copyright Mary Dynes
Fleet on Tivoli Bay
HRIYC.ORG is neither the official website, nor am I the webmaster, of the Hudson River Ice Yacht Club. I am a long standing member of the Club and during the sailing season I frequently post photographs and information on this, my own personal website, about current iceboating activity in the Hudson Valley and beyond. I am the sole person responsible for the presentation of content and the opinions expressed herein. Interesting photographic contributions are welcome and appreciated -- I spend most of my time on the ice skippering and far too often fail to capture the best images the day has to offer. ŠJohn A. Sperr MMXVI