Merry Christmas and a Happy New Year to All.
Still no sailing news to report -- a warm fall has given us an ice free Hudson River and Tivoli Bay. The air temperature was well above freezing at 5 am this morning and the water temperature, which fell steadily during November and December, leveled out near 39° F for over a week before falling another degree this weekend with the short cold snap. The 10 day GFS and 31 day outlook animation show the cold air and freezing line slowly working to our south as we enter the first week of the New Year -- a round of snow still looks possible around January 5, 2012 with an even more powerful impulse moving through January 8, 2012. These storms could keep coming in rapid succession as the big polar vortex west of Alaska spins off smaller systems into the jet stream for a high speed shuttle down the Continental Divide and then east into the North Atlantic and Western Europe. The immediate forecast for mid-week calls for rain and temperatures in the 40's -- this will probably bring the river temperature back up a degree or two. Until we get sustained cold weather, it will be hard to find safe ice south of the Adirondacks.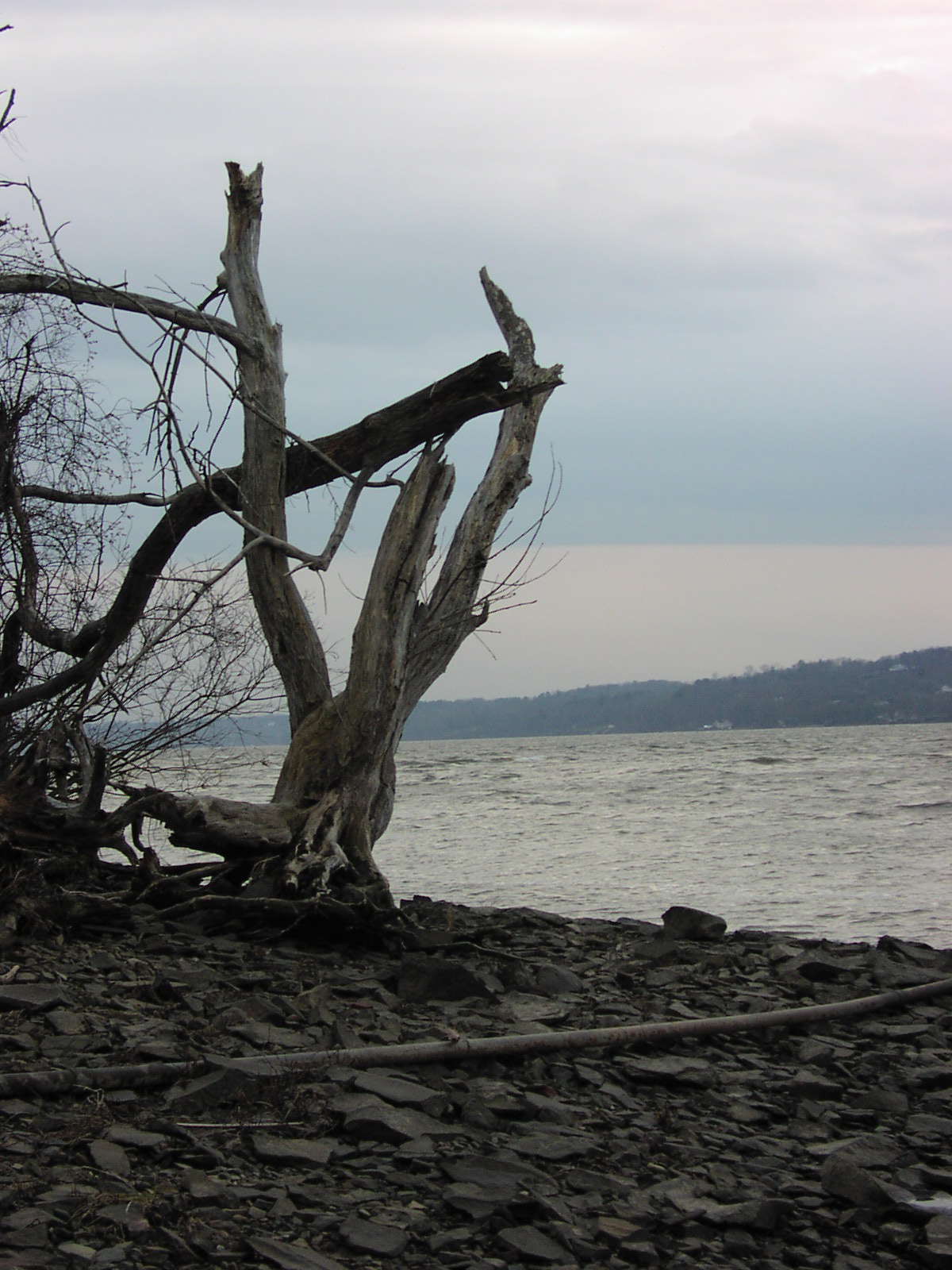 Battered by wind and waves, this tree manages to stay upright
In Red Bank, NJ, the NSIBYC has nearly completed the repairs to the runner plank of their big ice yacht ROCKET. Dry rot was discovered in one end of the plank, so new wood was scarfed in, the chocks fitted and realigned, and it's now down to a lot of sanding and varnishing. With the delayed start to this winter's sailing, it should be ready by the time we get enough ice to safely sail it.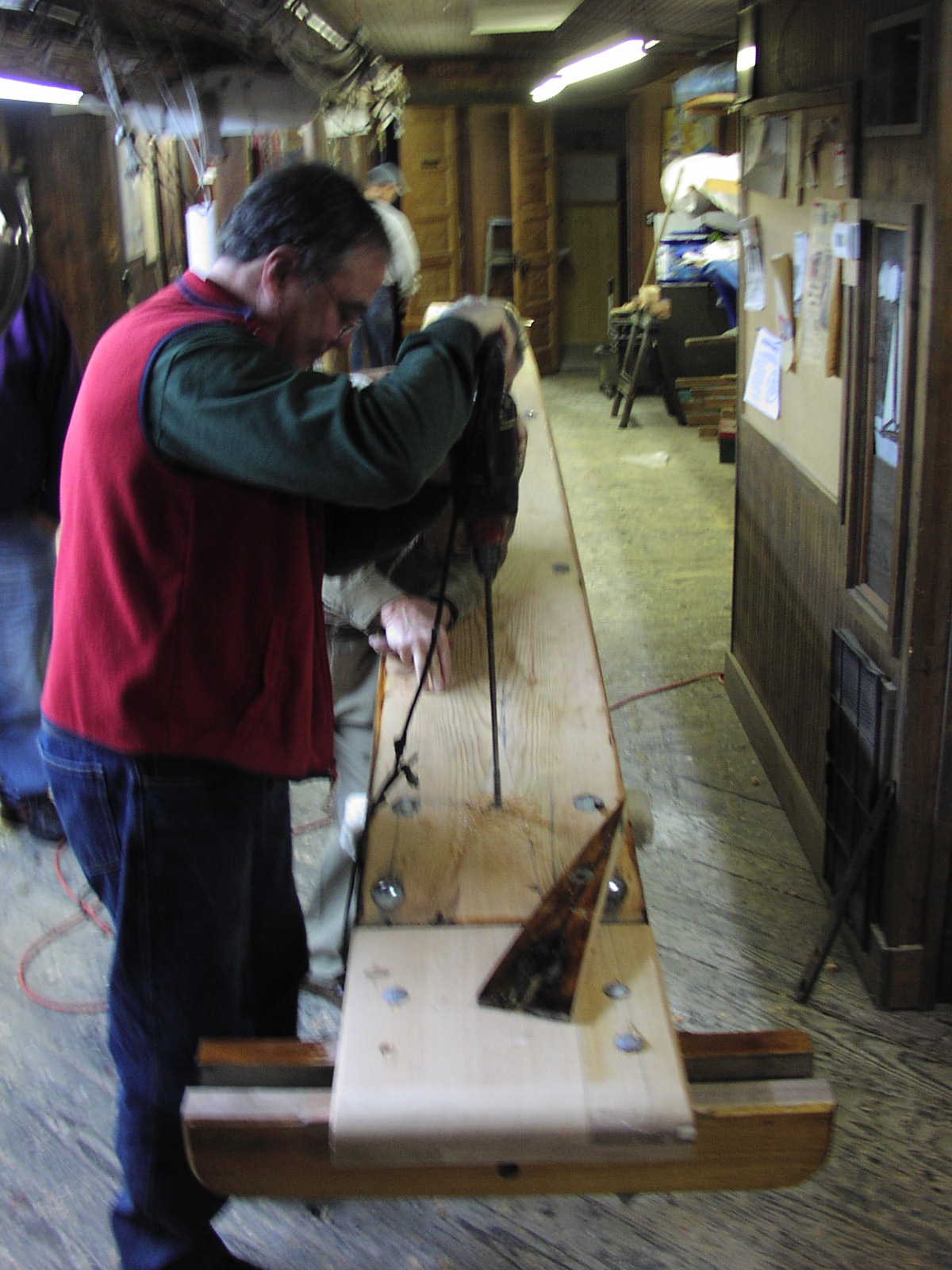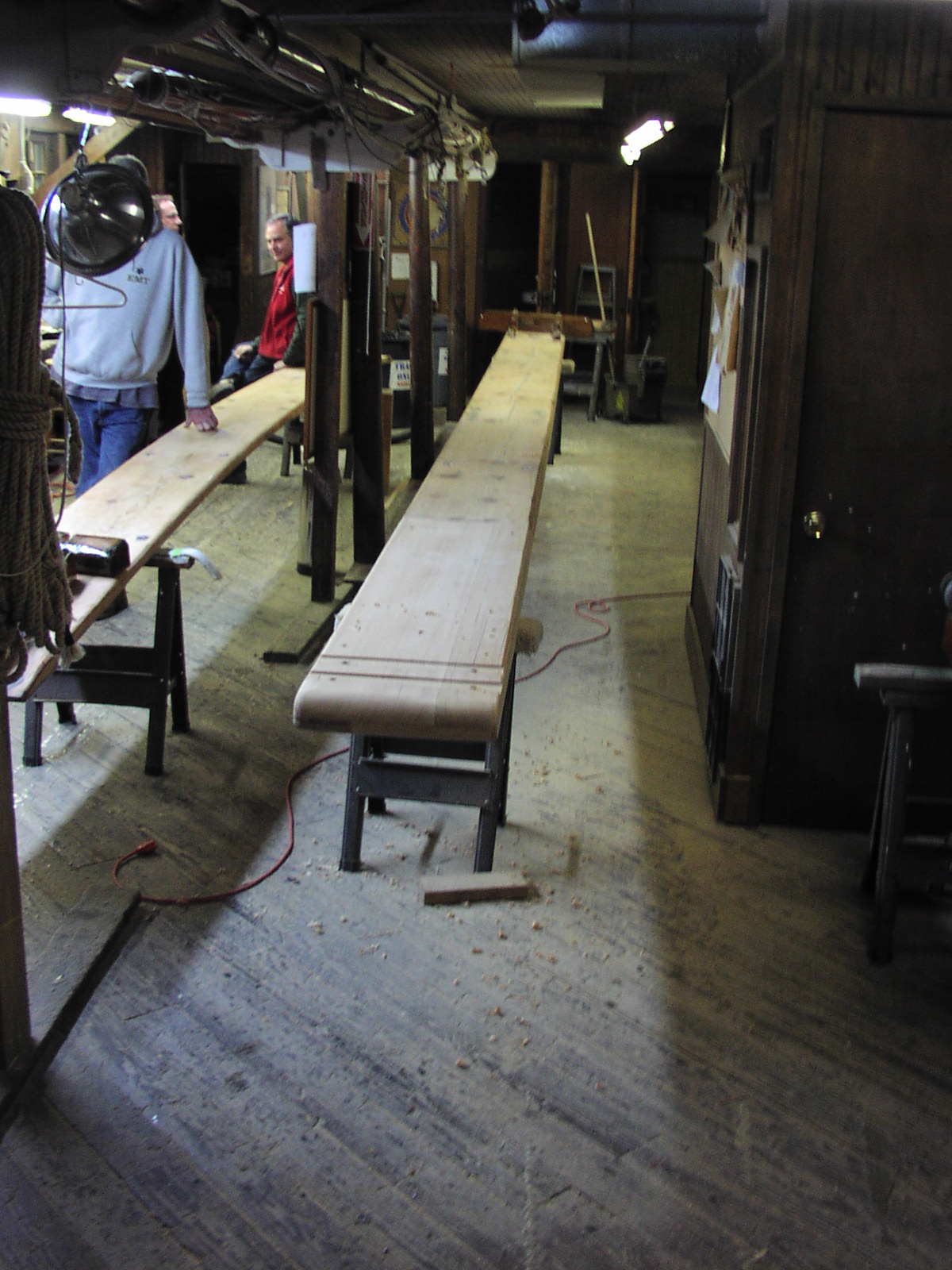 Current Jetstream Forecast and Surface Conditions -- Image by Environment Canada