Upcoming Public Ice Boating Lectures
Brief Intrusion of Arctic Cold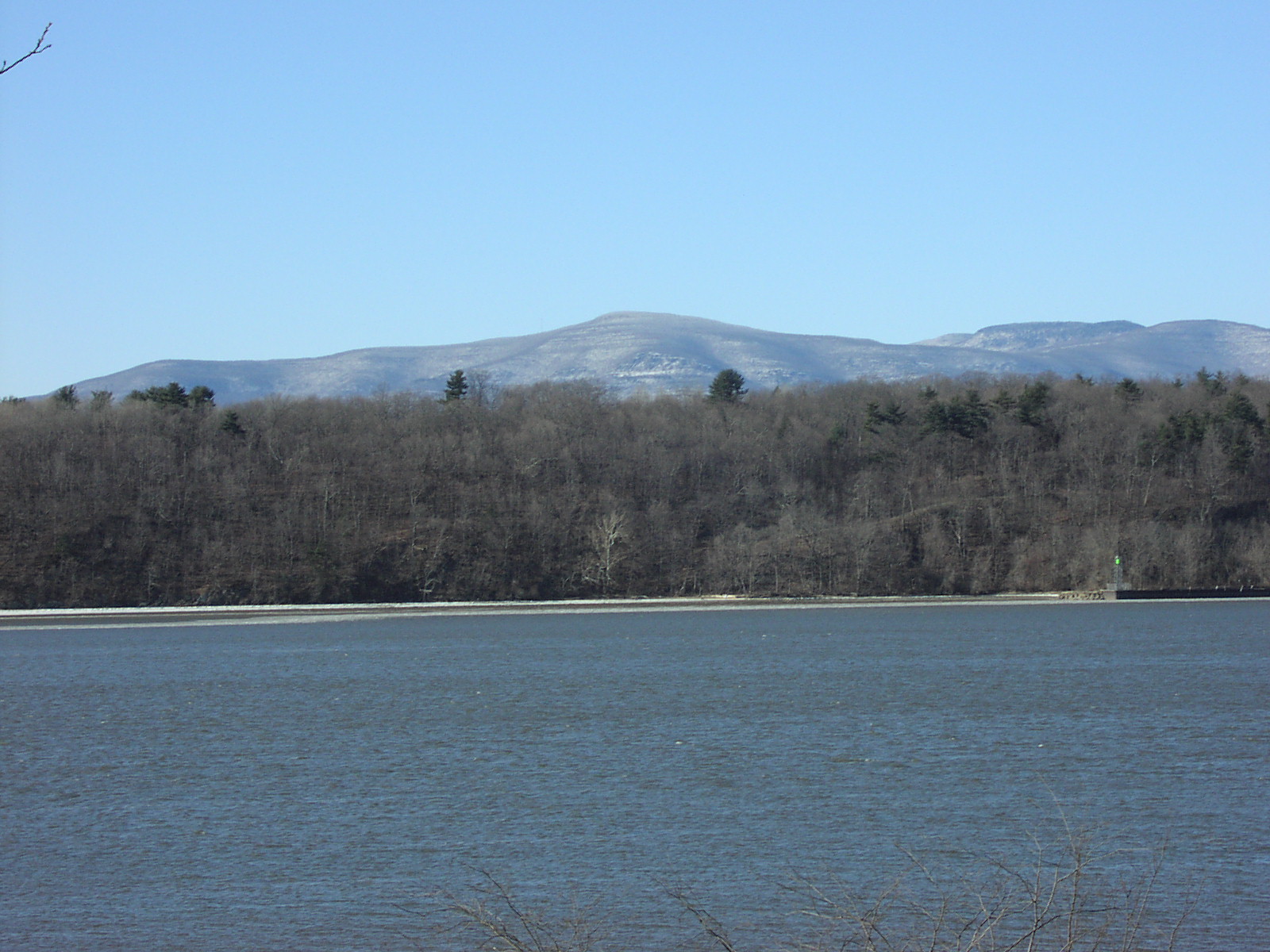 Ice collecting on the cold rocky shore at Turkey Point at Noon, Sunday.
Near zero temperatures Sunday morning and again this morning have put a bit of ice on Tivoli Bay. At low tide Sunday afternoon, I was finally able to take a few pictures from the ice as it rested on the muddy bottom of the bay. Navigating a path along the clear sections of ice made it possible to walk out several hundred feet, but the larger areas of thin white layers of shell ice were not as strong and would quickly give way if you did not keep moving. It seems like a lot of new sediment came in with the flooding from Irene and Lee this summer and it has not fully decayed, consolidated, and compacted yet.
There was a blowout tide at noon on Saturday -- astronomical low tide coupled with the stiff winds and low barometric pressure of the storm last week combined to push the water level so low that you could see much of the muddy bottom of South Tivoli Bay. Unfortunately we had no sailing ice. It's interesting sailing on a blowout tide as the soft ice conforms to the bottom contours and forces you to sail the small hills and dales that the persistent drainage flow has cut in the muddy bottom. Alas, if there is no water in the bay, you don't make any ice, even if it is zero degrees. It will be warmer today, then snow turning to rain tomorrow as we once again go above average in temperature for the week.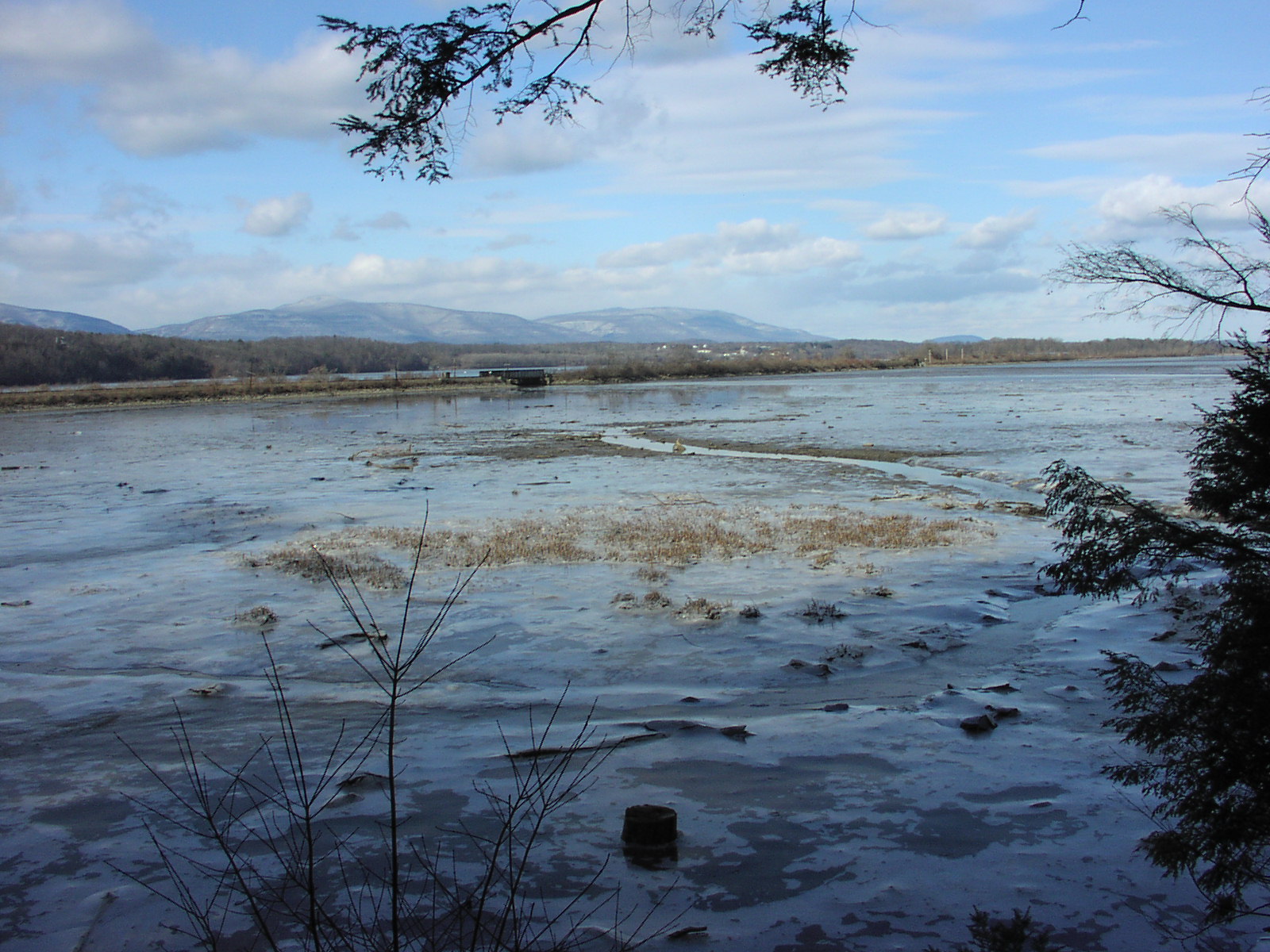 Tivoli Bay Saturday, Noon, January 14, 2012 -- mud is exposed almost to the RR Bridge.
Stevens Institute of Technology's Center for Maritime Systems forecast was spot on.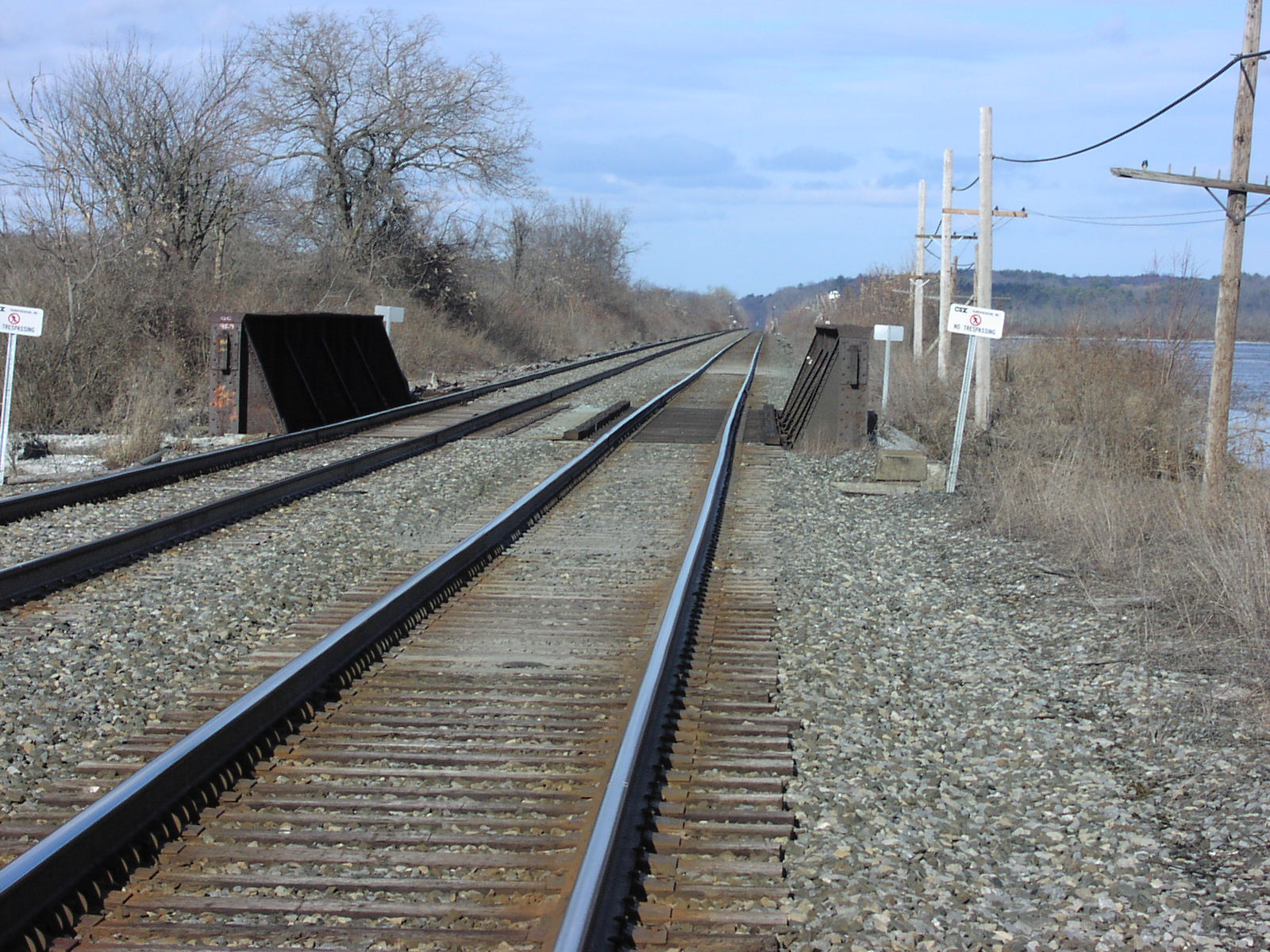 CSX needs to repair this -- this is not an optical illusion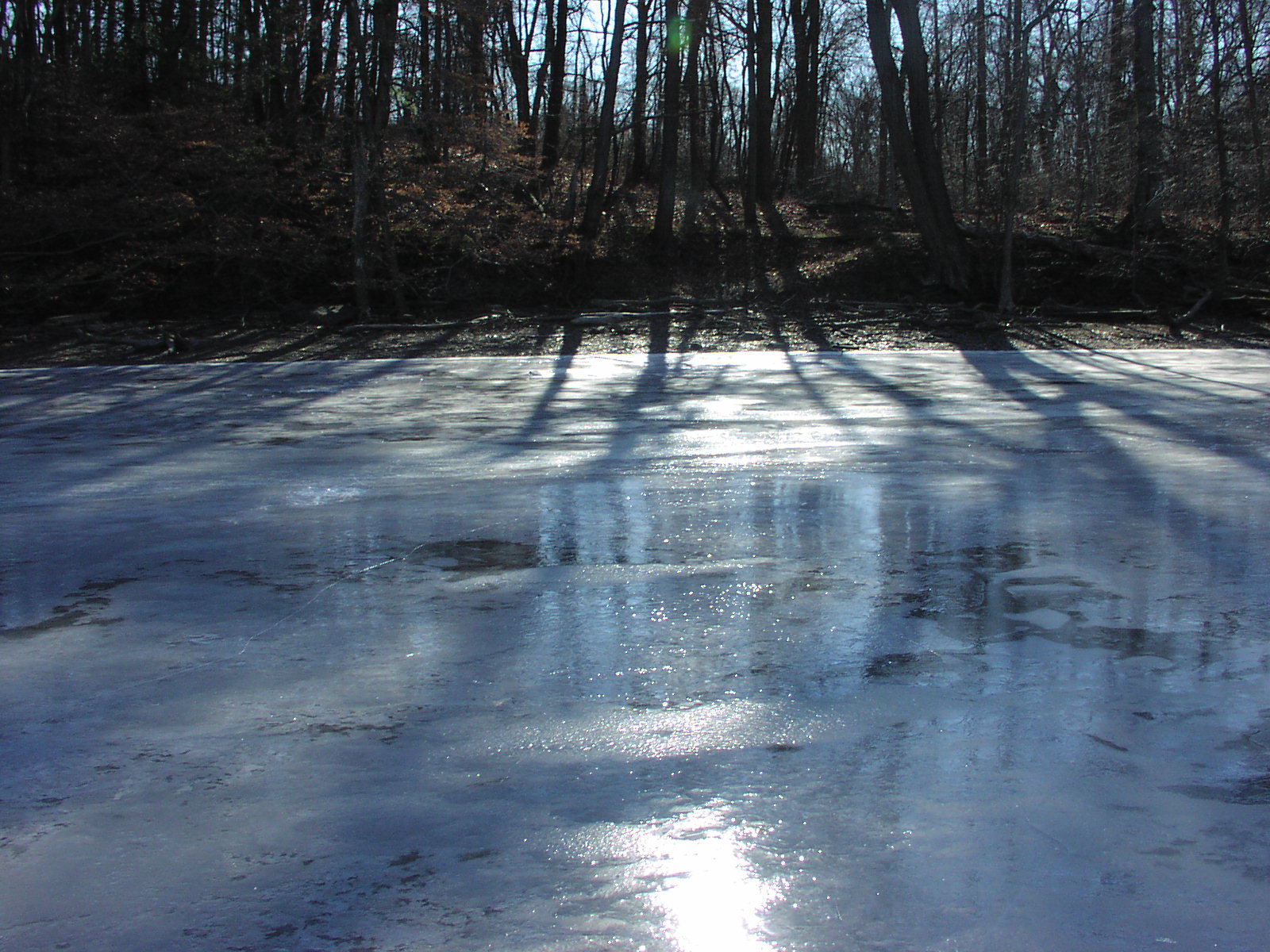 Sunday afternoon, January 15, 2012 -- first walk out onto the ice of Tivoli Bay.
It's an inch thick and sitting on the mud -- like an ice rink built on a six inch foam mattress.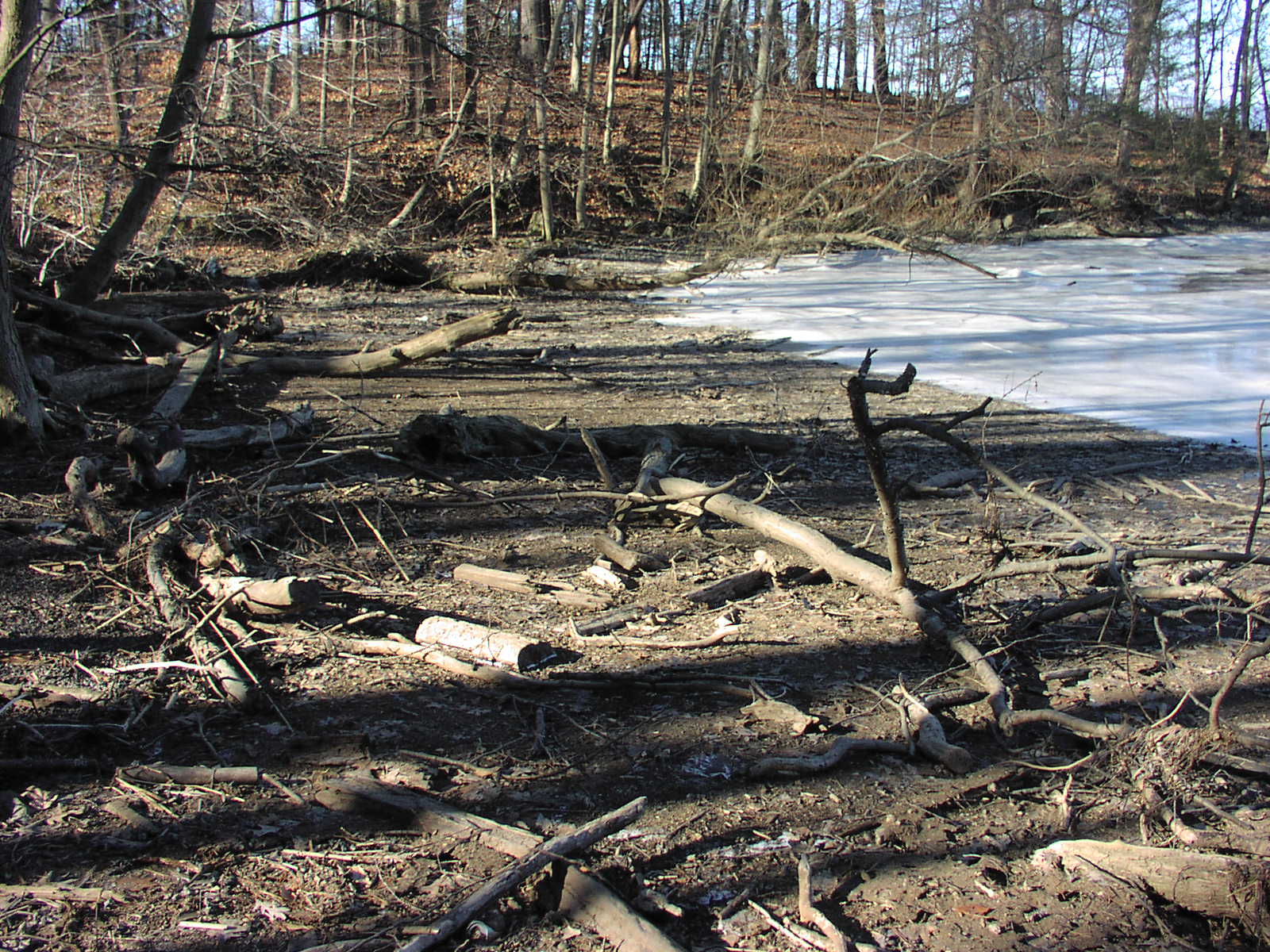 Successive lower than normal tides have left the shoreline bare of ice.

Current Jetstream Forecast and Surface Conditions -- Image by Environment Canada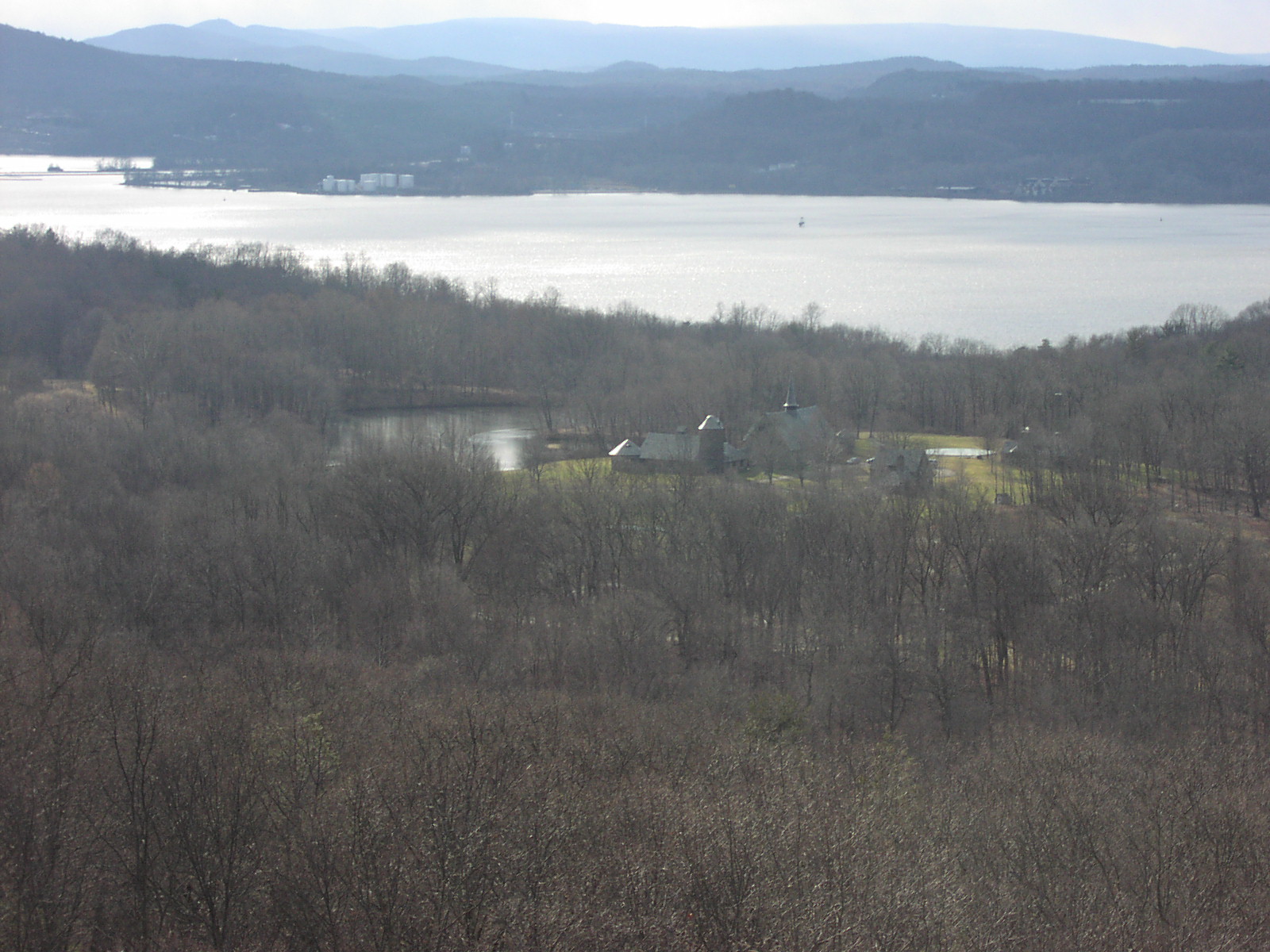 Ice on the pond at John Jacob Astor's restored Ferncliff barn complex.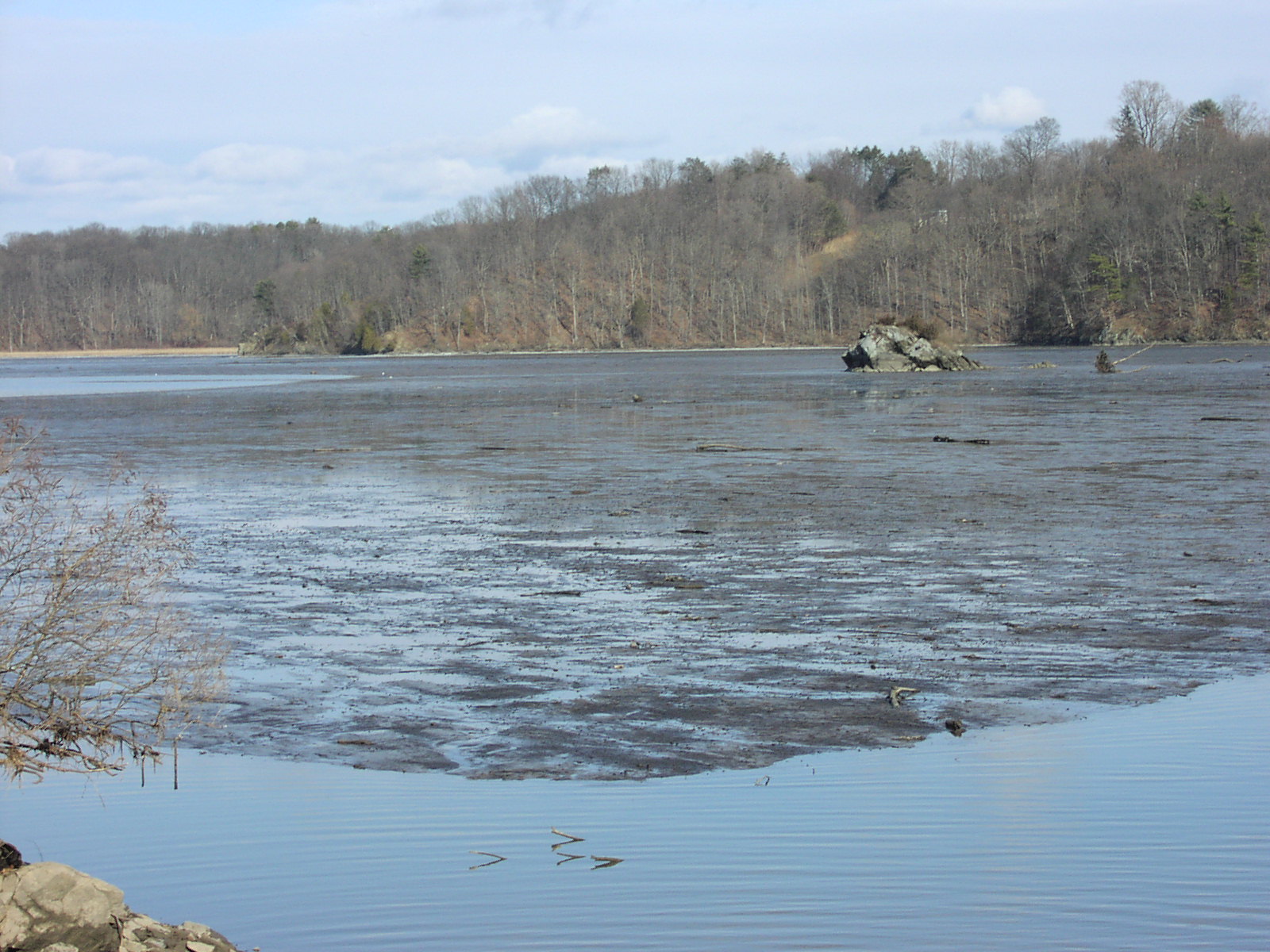 Blowout tide exposes the mudflats out to Skillipot Island and beyond, January 14, 2012.

Gulls can always be found at the fringe of the ice looking for food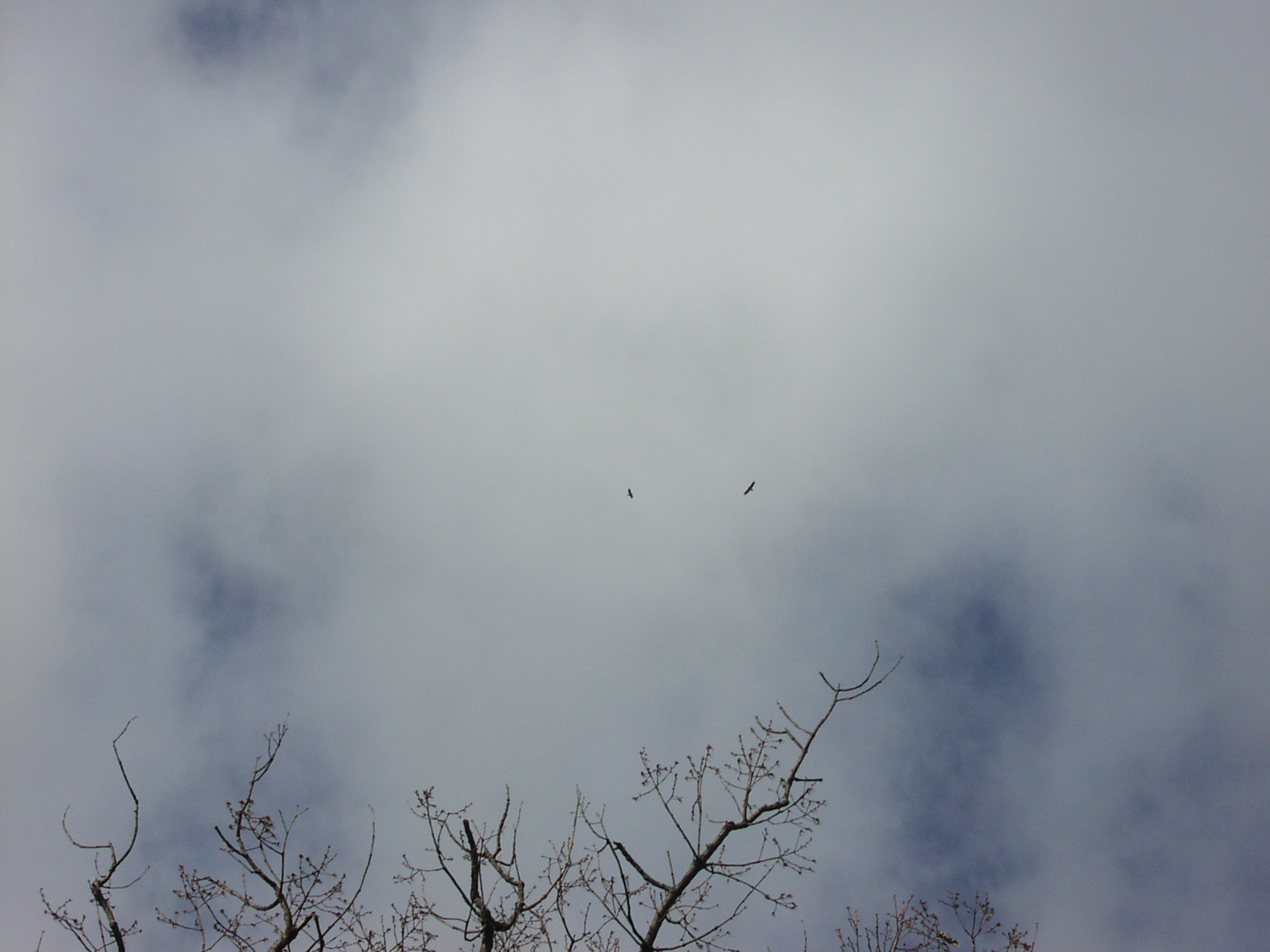 A local pair of Bald Eagles engaged in an aerial love tango.
They will be sitting on eggs in four to six weeks.
Right click and select "view image" for full resolution images of most photos on this site.